Custom Charts for Jira - Reports
for Jira Cloud, Jira Server 8.0.0 - 8.19.1, Jira Data Center 8.0.0 - 8.19.1
and more
Cloud Security Participant
Supported

Jira Service Management

Jira Software

Cloud Migration Assistance
Overview
Reviews
Pricing
Support
Versions
Installation
Easy-to-build charts for your Jira data. Create beautiful custom charts, reports and dashboards in seconds
Custom bar, line & pie charts directly in Jira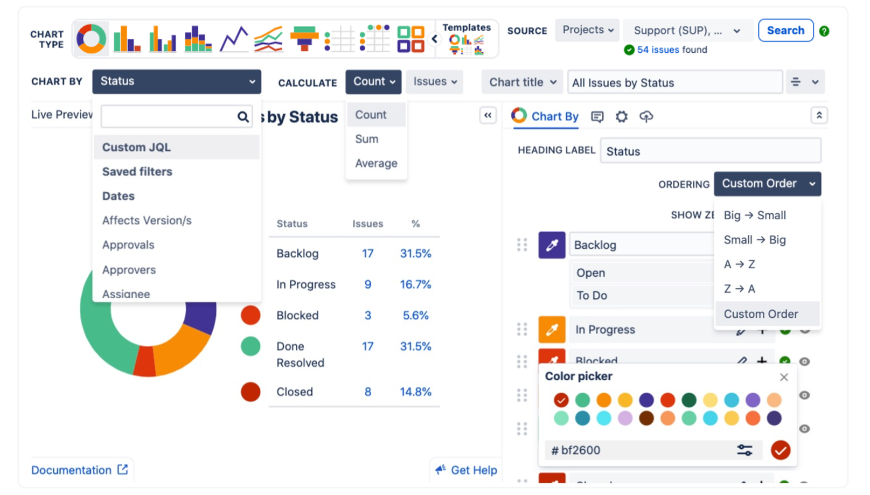 Professional, beautiful colorful dashboard gadgets
Custom Charts are for everyone, not just developers, which means ZERO coding 🔨
Reporting in Jira is important, so make it easy for teams to visualize their data 🎨 📊🥇
Can it really be this simple?
Yes. Yes it can 👍
Any way you want it, that's the way you need it!
Pick from a wide range of fields including Status, Labels & Assignee
Chart by Custom JQL or Saved filters 🔎
Display Issues, Story Points, Time Spent, Date Comparisons & any number field 🔢
Supports all JQL functions 🚀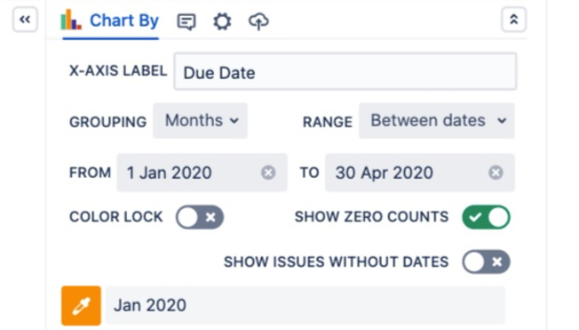 More details
Add the "Custom Charts" gadget to your dashboard to get started!
Custom Charts for Jira is a simple, powerful tool to create customizable pie charts, bar charts, line charts & more on Jira Dashboards. Customize the look and feel of your charts to create consistent, branded & reliable reports.
Try the app right now on the Custom Charts Interactive Playground
Amazing features:
Drag-and-drop interface
Supports JSM Request Types, Organizations and Channels
Create templates to reuse charts
Customizations:
Custom ordering & color picker
Merge & rename values
Chart descriptions
Dark mode
Available on all Jira platforms: Cloud | Server | Data Center
Useful Links:
Check out the Confluence version of the Custom Charts app
Privacy and security
Privacy policy
Atlassian's privacy policy is not applicable to the use of this app. Please refer to the privacy policy provided by this app's vendor.
Vendor privacy policy
Security
This app is part of the Marketplace Bug Bounty Program. Learn more
This partner has completed the Security Self-Assessment Program. Learn more
Integration Details
Custom Charts for Jira - Reports integrates with your Atlassian product. This remote service can:
Act on a user's behalf, even when the user is offline
Write data to the host application
Read data from the host application
Gallery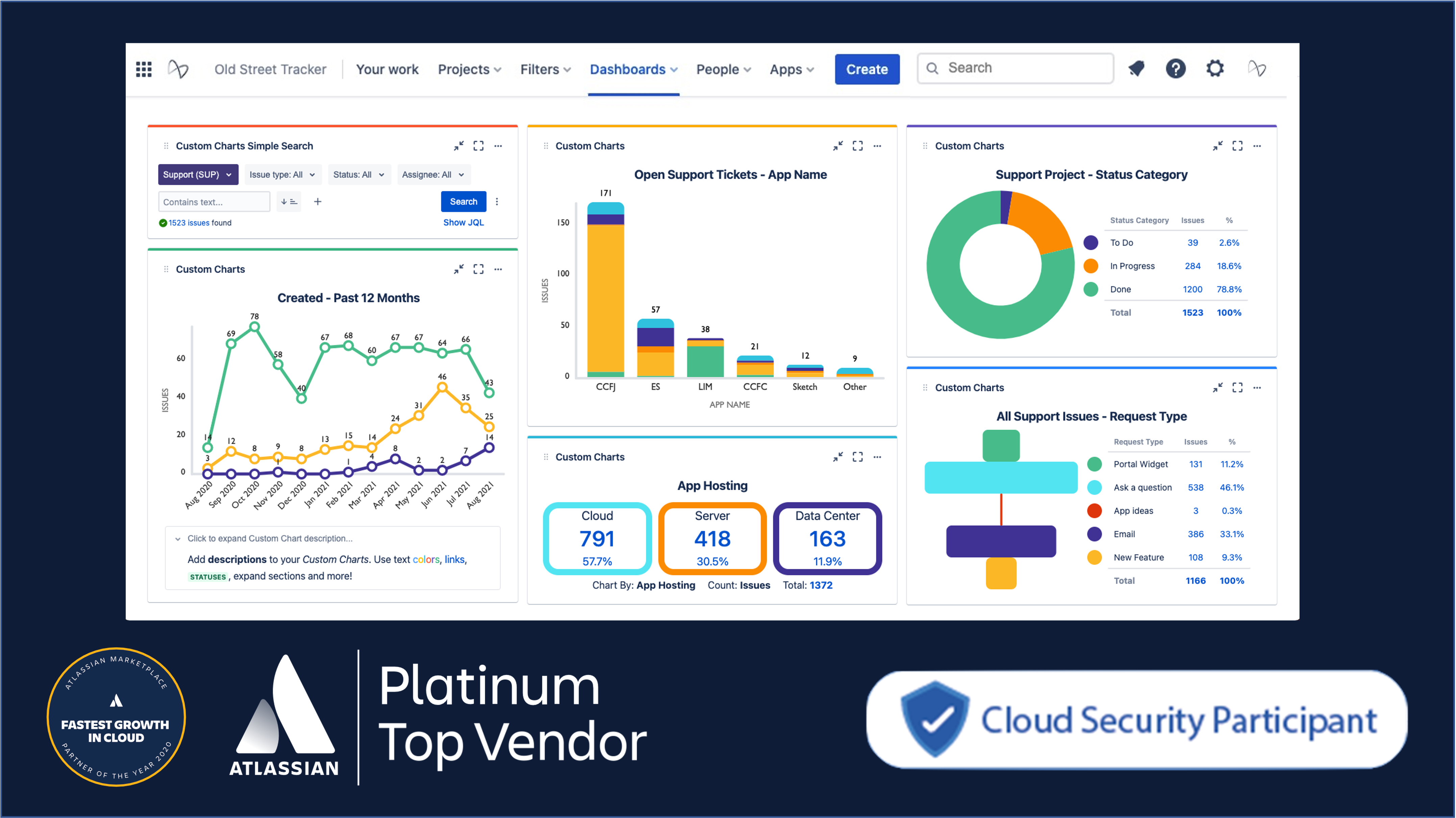 Platinum Marketplace Partner, Cloud Security and Bug Bounty Participant, and Back to Back Atlassian Staff Pick