Time in status | SLA | Timer | Stopwatch
for Jira Cloud, Jira Server 8.9.0 - 8.18.1, Jira Data Center 8.9.0 - 8.18.1
and more
Supported

Jira Service Management

Jira Software

Cloud Migration Assistance
Overview
Reviews
Pricing
Support
Versions
Installation
Application for setting the time in your requests. Allows you to solve a large number of scenarios using a set of functionality
Configure your fields
Configure your field - statuses, work calendar, permissions and other settings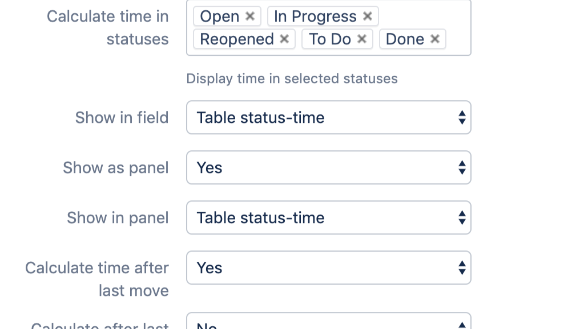 Add fields to any screens or use their with api
Select a display format. Total time or as a table. Different formats for different fields.
Fields and Panels
Add fields on view issues as panel. In the field, you can show the total time, and in the panel detailed for each status. Or you can watch the general report without fields.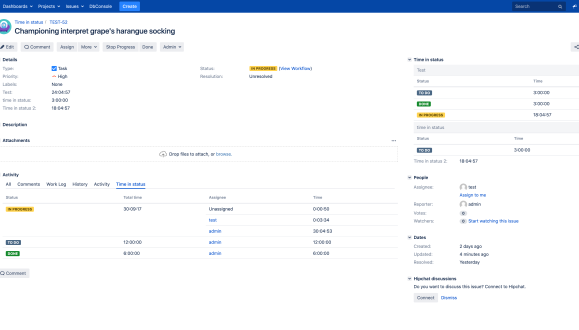 More details
The issue (task, work) during the solving process goes through various stages. It is necessary to take it into account and control the time spent at each stage.
❗️Server/DC functionality is presented as separate applications for the Jira Cloud❗️
"Time in status" field for solving typical questions.
Large set of JQL functions for building reports, sorted queues and working with data in real time.
Calculation of values for new and old issues.
Customizable work calendars.
Fields with custom data display and issue panels for viewing detailed information.
📌 See also additional functionality:
"Stopwatch" field for calculating the time between any actions with a issue.
"Timer" field for working with goal time(SLA).
Privacy and security
Privacy policy
Atlassian's privacy policy is not applicable to the use of this app. Please refer to the privacy policy provided by this app's vendor.
Vendor privacy policy
Security
This app is not part of the Marketplace Bug Bounty program. Learn more
This partner has not completed the Security Self-Assessment Program. Learn more
Integration Details
Time in status | SLA | Timer | Stopwatch integrates with your Atlassian product. This remote service can:
Write data to the host application
Read data from the host application
Gallery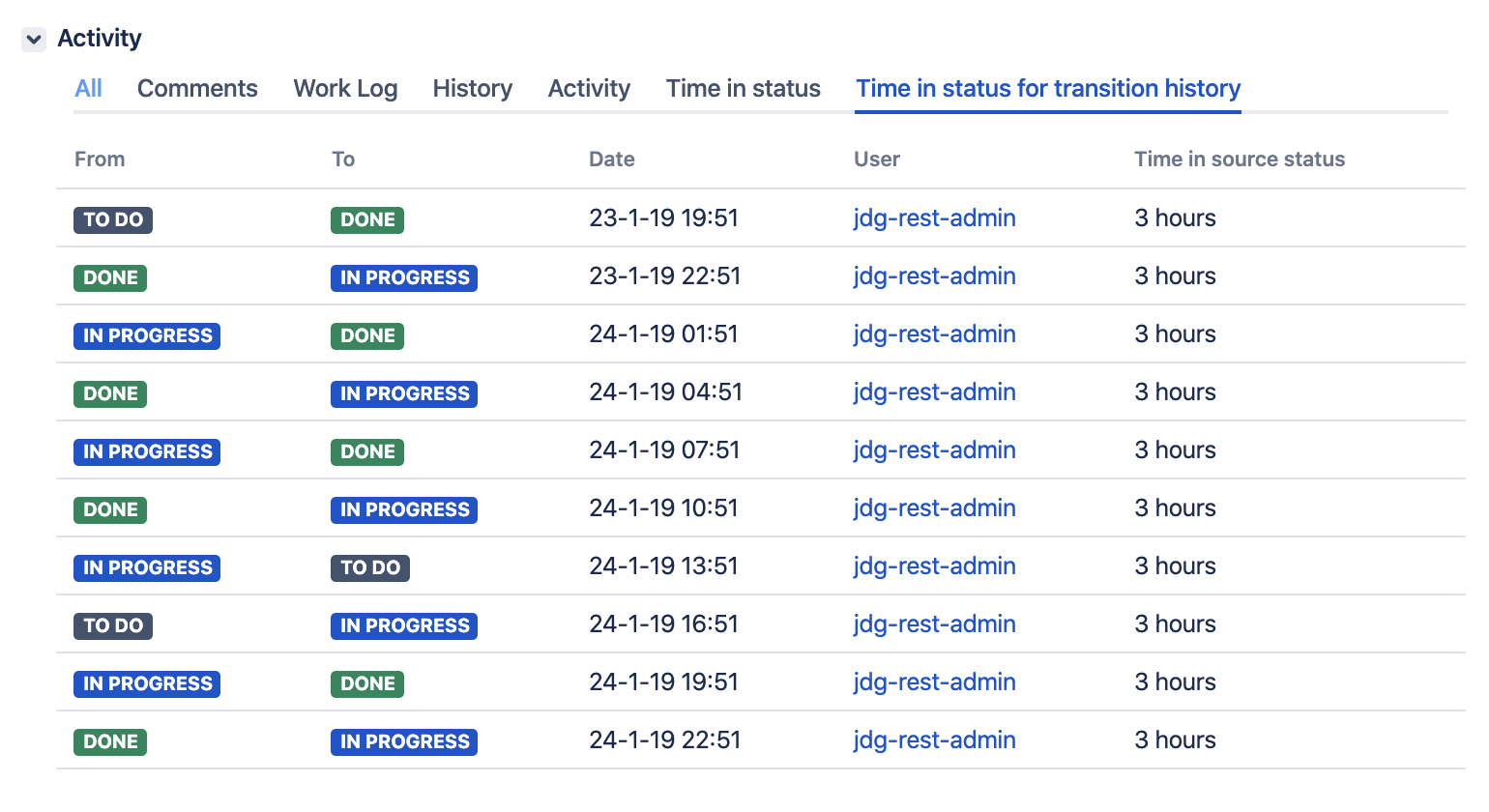 Report "Time in status for transition history"