Servado Enterprise Portals for Jira
for Jira Server 8.0.0 - 8.17.0, Jira Data Center 8.0.0 - 8.17.0
and more
Supported

Jira Service Management
Overview
Reviews
Pricing
Support
Versions
Installation
Enterprise Service Management made easy as you manage the Customer Service, Business Support, and IT Service effectively
Build custom Portals
Create an attractive Servado service portals structure that can be branded independently. Enjoy the freedom of presenting portal users with various custom forms without creating mountains of Jira custom fields.
Facilitate Business Processes Automation
Servado allows you to define actions and automation built behind each portal, like creating multiple Jira issues from one tile. These issues can be submitted to different projects or even different instances of Jira.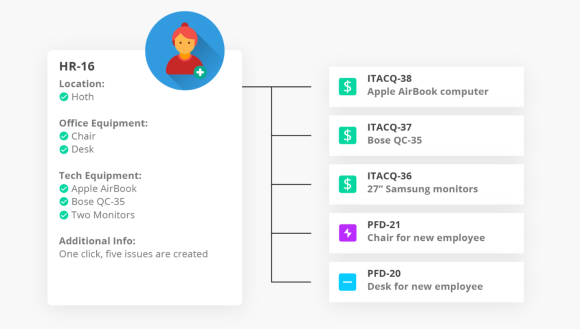 Purpose-built data insights
Create purpose-driven portals displaying statistics on Jira issues. You can also use widgets to display information from external sources as well as access to information, like as an intranet.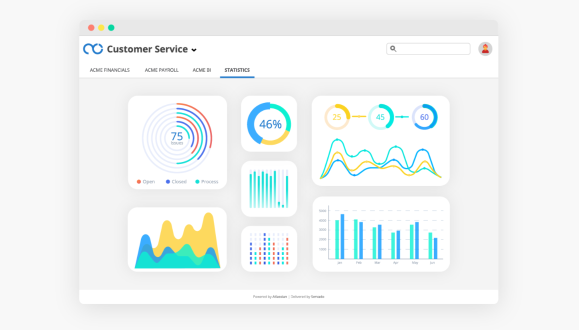 More details
Try our Sandbox or book a demo
Servado enables you to set up powerful and effective Enterprise Service Management (ESM) with Jira
Workflow approvals for end users
Auto populate fields to increase data accuracy and reduce manual labor
Statistical graphs powered by JQL
Design your own user portal and add as many custom forms as you like without slowing down the performance of your Jira system
Create more than one ticket per action in different projects with one click automation
Integration with 3rd party Cloud Chat, like Intercom
Customer Satisfaction Survey
Self-service sign up for new non-Jira users
Automatically generate links to issue information that gives an updated view of the Jira ticket
Secure connectivity to external user databases (SAML) to reduce user management, increase security, and provide credentials for tickets
Email notifications to reporters (non-Jira users) throughout the ticket life cycle
Customize the look of the portal
Accessibility
All without any coding!
Privacy and security
Privacy policy
Atlassian's privacy policy is not applicable to the use of this app. Please refer to the privacy policy provided by this app's vendor.
Vendor privacy policy
Security
This app is not part of the Marketplace Bug Bounty program. Learn more
Gallery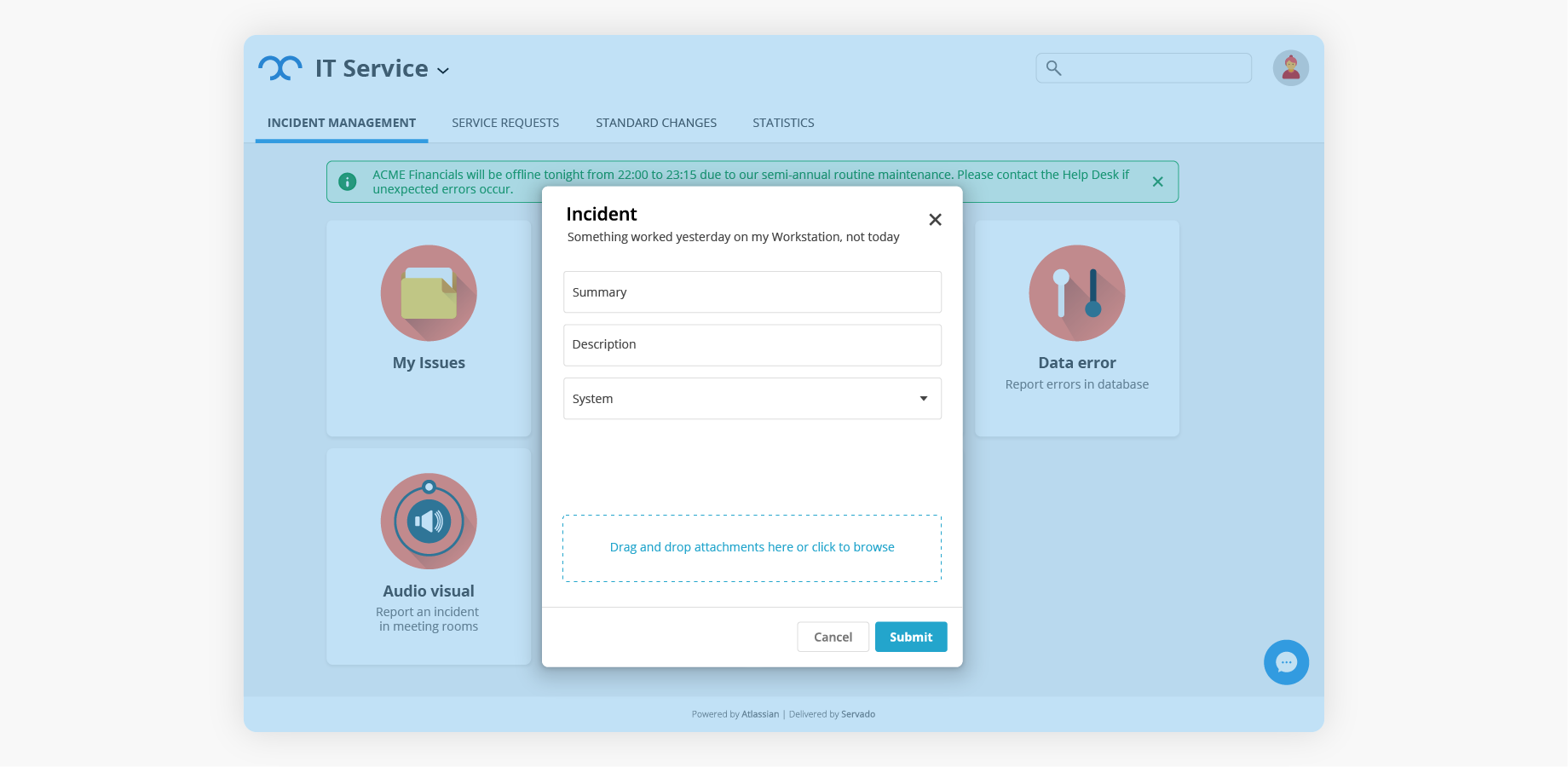 Customize the form items with Jira standard fields and Jira custom fields. The field "System" is of type "Select list (single choice)"