SLA Time and Report for Jira
for Jira Cloud
Supported

Jira Service Management

Jira Software
Overview
Reviews
Pricing
Support
Versions
Installation
Embed Service Level Agreement for your Jira tickets to increase team efficiency and deliver better and quicker solutions
Define Service Level Agreements
Determine SLA timer conditions, calendar and multi-cycle option. Configure SLA time goals with highlights and automation action.
Monitor time to SLA in both App and Project Custom fields.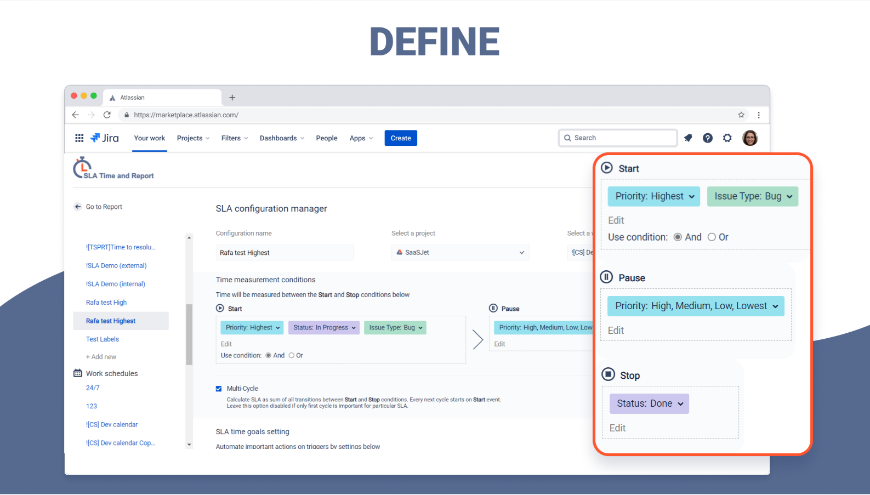 Track SLA statuses in Jira
Meet customers' expectations while simultaneously articulating what each functional IT group will need to support the SLA.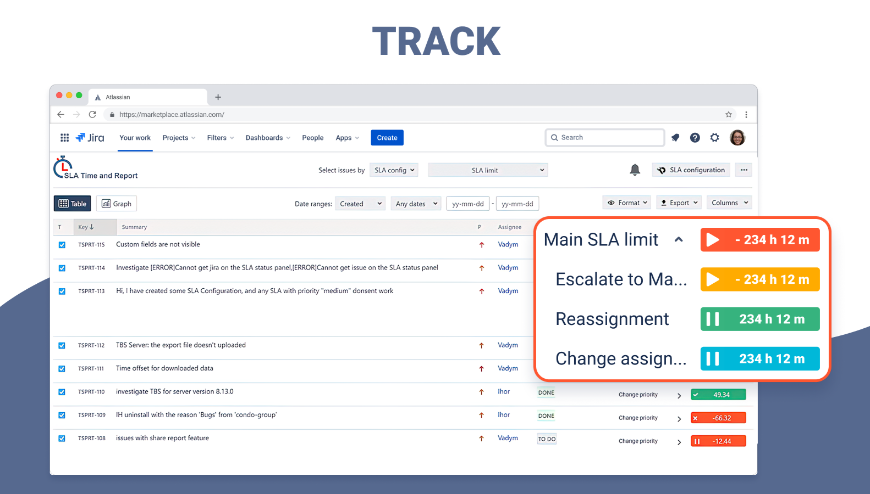 Report and Analyze SLAs
By viewing data about exceeded, met, and in-progress issues in SLA reports, you can see where improvement to the customer experience is needed.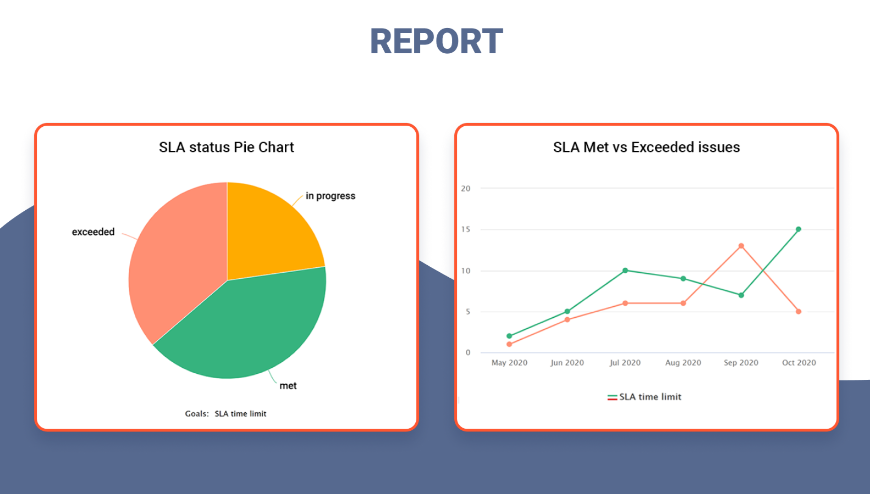 More details
Customize SLA timers to your Jira issues with other 70+ customers in 28 countries (such as Grammarly, Regus, Teva)
'This is a really useful plugin to track SLAs in JIRA cloud' Sh. Shaikh - ⭐️⭐️⭐️⭐️
🛠 Support (First Response Time ≤ 4 hours)
Privacy and security
Privacy policy
Atlassian's privacy policy is not applicable to the use of this app. Please refer to the privacy policy provided by this app's vendor.
Vendor privacy policy
Security
This app is not part of the Marketplace Bug Bounty program. Learn more
This partner has completed the Security Self-Assessment Program. Learn more
Integration Details
SLA Time and Report for Jira integrates with your Atlassian product. This remote service can:
Act on a user's behalf, even when the user is offline
Administer the host application
Administer Jira projects
Delete data from the host application
Gallery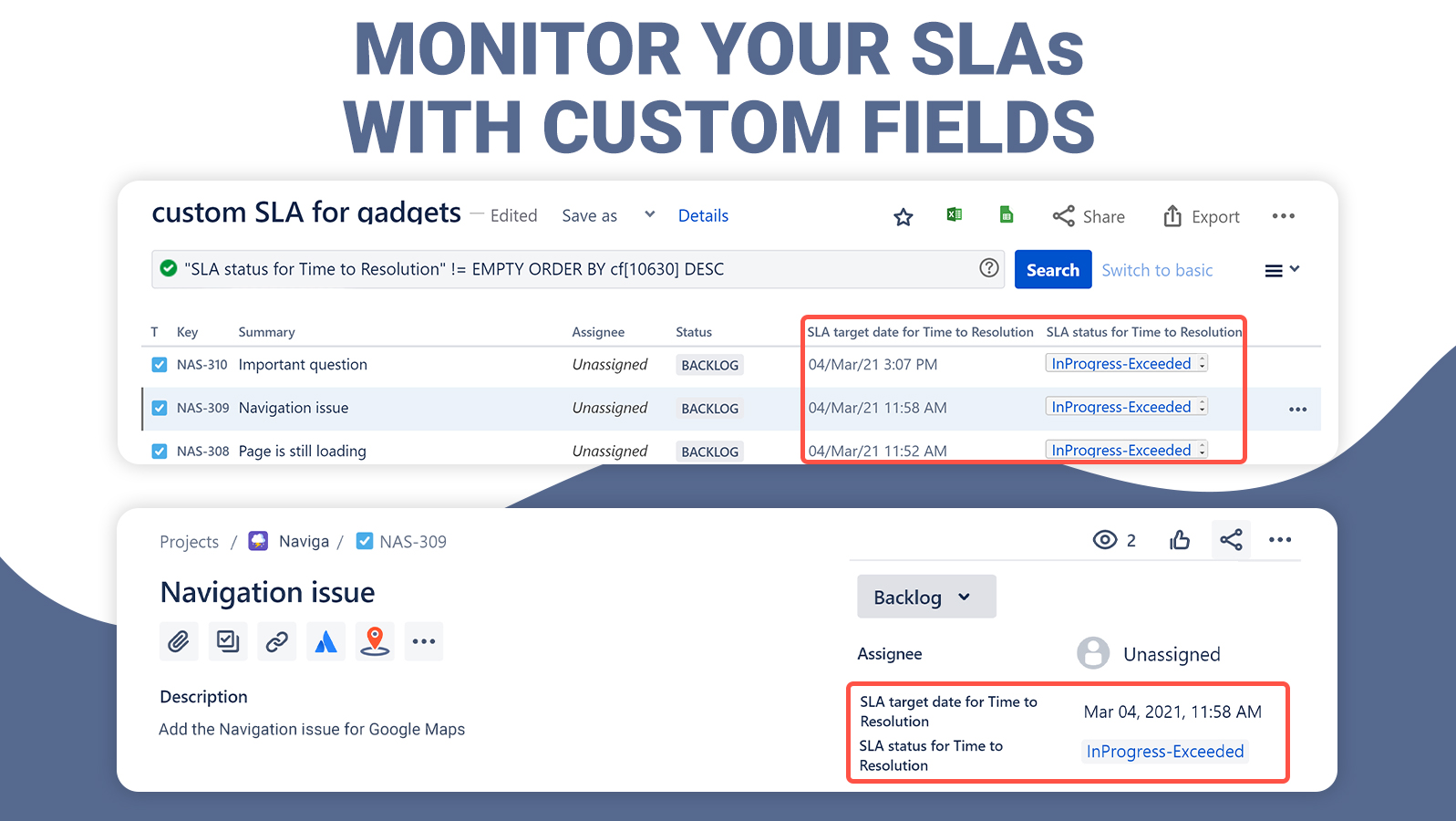 View SLAs time and status on issue custom field