Overview
Reviews
Support
Versions
Installation
Automatically plan team's work and get optimal deadlines
Rely on automatic
Not sure if your team can manage their tasks on time? No more guessing - calculate issue deadlines based on time estimation. No chance for mistakes.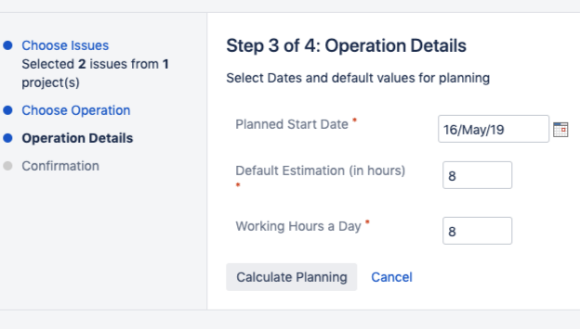 One second planning
Planning deadlines for each task for all team members is hard and it is easy to get confused and mess it up.
Forget it! Let it calculate all by itself and get deadlines planned in a second!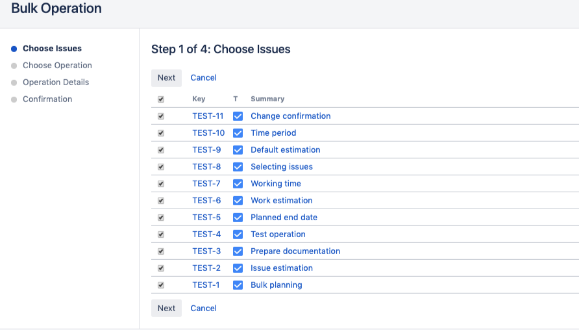 You are in charge
Yes, calculations are automatic, but you decide if it matches you and your team. No actual changes are made before your approval. Make your own corrections before applying due date estimation.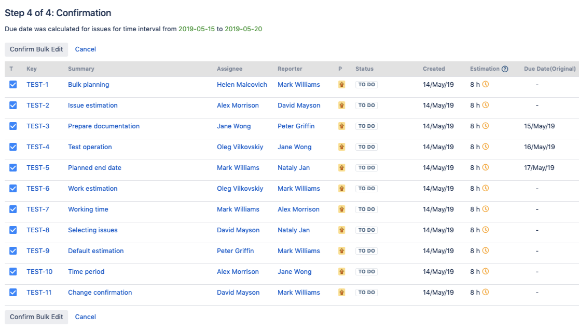 More details
Bulk Planning helps to plan issues deadlines based on team's workload by automatic calculation of planned completion of issues.
The system calculates the time for issue completion (Time Estimation) and takes into account each team member's (Task assignee) workload.Using the list of issues and planned completion date, the system can calculate an estimated deadline for issues which a team member can finish accordingly to his / her workload.
Add-on is integrated into JIRA's interface to look as close to native as possible.
automatic planning with manual editing
plan in several clicks
bulk due date edit
optimal deadline calculation
optimal team's workload
Privacy and security
Privacy policy
Atlassian's privacy policy is not applicable to the use of this app. Please refer to the privacy policy provided by this app's vendor.
Vendor privacy policy
Security
This app is not part of the Marketplace Bug Bounty program. Learn more