Overview
Reviews
Pricing
Support
Versions
Installation
Visualise any project, release or filter in a tree with rolled up estimate progress reports. No config required
Tree View of Any Project, Release Or Filter
Get a birdseye view of any project, release or segment you define with your filters in a nested tree list all the way down to the sub-task level. Opens up right inside the project dashboard for easy access.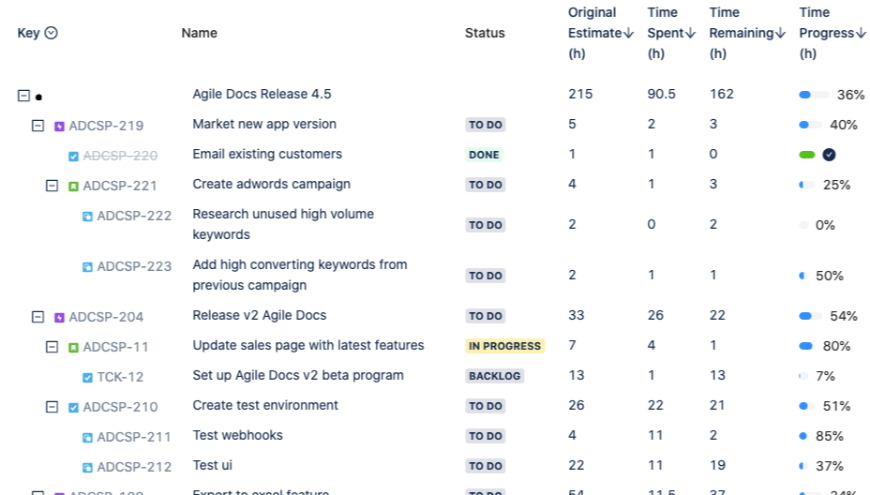 Epic Progress Reports Based On Estimates
View summed up story point and time tracking progress reports for each Epic. Sort Epics by their rolled up estimates and see which Epics are lagging in any segment.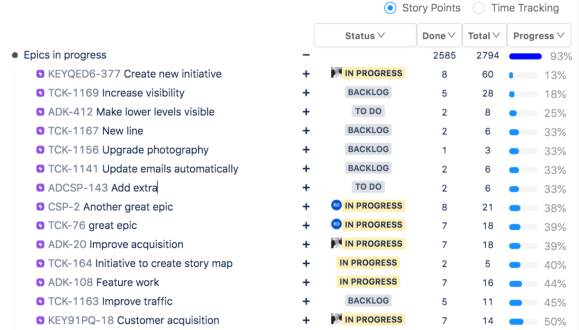 Roll Up Estimates To Parent Issues Or Filters
Roll up story point and time tracking values from Sub-Task => Issue => Epic => Filter and track the estimate progress of entire segments at a glance.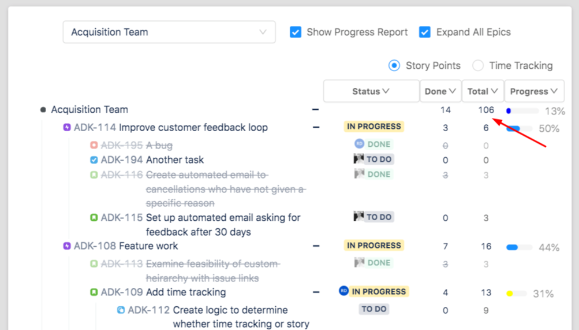 More details
Visualise, track and communicate the progress of your projects, releases and teams more effectively with rolled up estimate progress reports.
No more manually counting the number of story points completed or time spent on your Epics.
No more scrambling through 100 screens to see how your releases are going.
No more wasted hours trying to work out which Epics are lagging in any segment.
You'll be able to:
See EXACTLY how far along each Epic is based on completed story points or time spent
Track the estimate progress of ALL your Projects, Releases and Teams on a single page using cross project filters and share it with stakeholders
Embed Agile Docs in Confluence to keep stakeholders up to date with the progress of your team
Flexibly sort Epics by their rolled up story point or time progress values to see which Epics need your attention.
Use rolled up Epic Estimate fields in JQL queries or Confluence Tables
Compatible with Team Managed (Next-Gen) and Company Managed (Classic Projects).
Privacy and security
Privacy policy
Atlassian's privacy policy is not applicable to the use of this app. Please refer to the privacy policy provided by this app's vendor.
Vendor privacy policy
Security
This app is not part of the Marketplace Bug Bounty program. Learn more
This partner has not completed the Security Self-Assessment Program. Learn more
Integration Details
Agile Docs - Estimate Tree for Jira integrates with your Atlassian product. This remote service can:
Act on a user's behalf, even when the user is offline
Administer Jira projects
Delete data from the host application
Write data to the host application
Gallery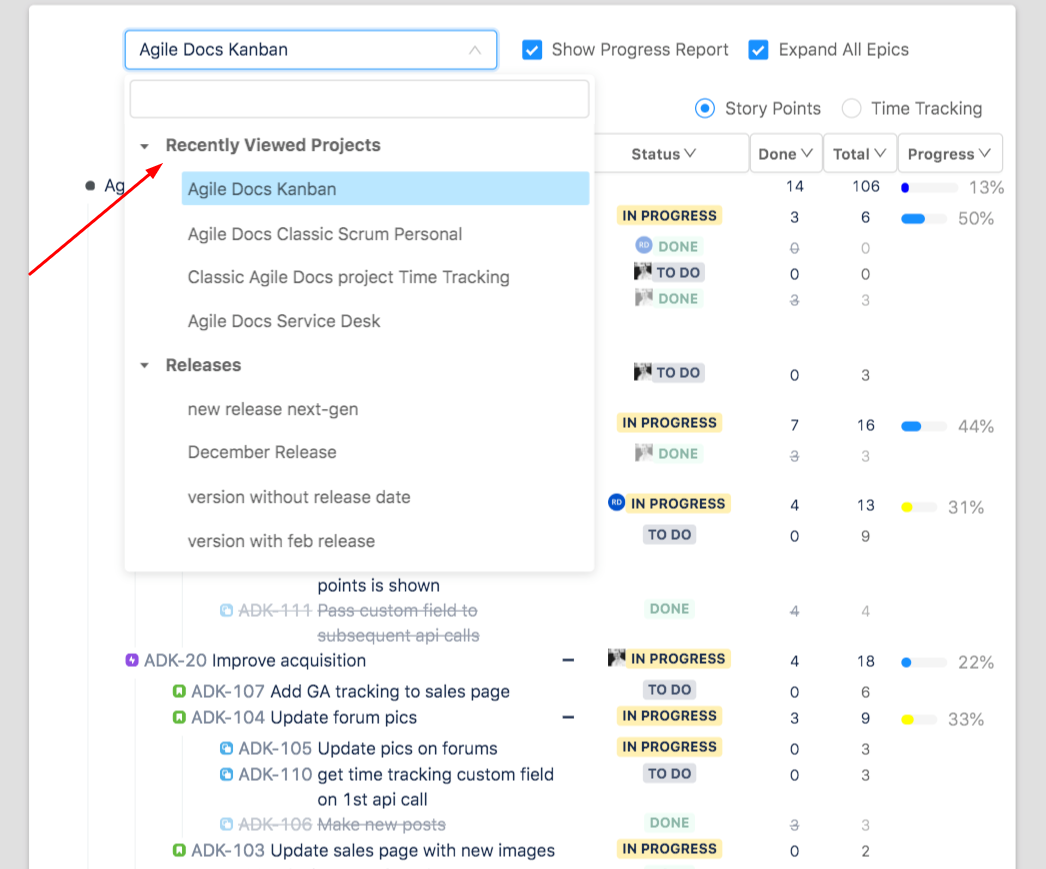 Select from any Project, Release of Filter