Approval Path for Jira
for Jira Cloud
Cloud Security Participant
Supported

Jira Service Management
Overview
Reviews
Pricing
Support
Versions
Installation
Built-in Approval Management for Jira
Centralized & Clear Status Insights
Get an instant overview of your approval process directly, with an at a glance view of which stage the approval is in, directly within Jira.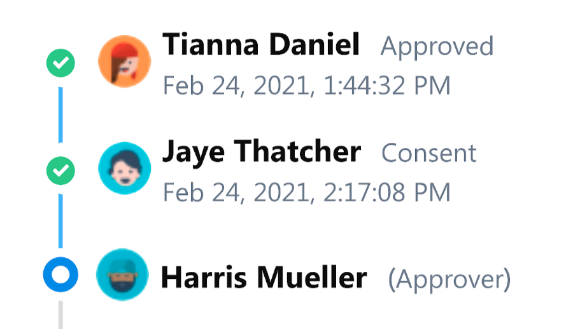 Define your Approval Process
Define and choose a declared approval path. This makes approvals clear and consistent for everyone, frictionless, easy to check, and update.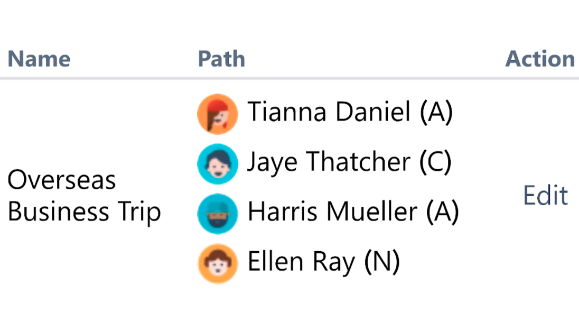 Preset Approval Paths
Select from one of your preset approval paths from within the Jira issue view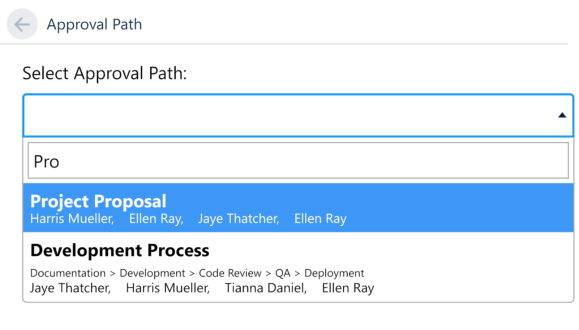 More details
☑ ⇒ ☐ ⇒ ※ ⇒ ※ ⇒ ※ ⇒ ※ ⇒ ※
☑ Documentation ⠀⠀☑ Support⠀⠀☑ Website ⠀⠀☑ Blog
Get Approval Paths directly within Jira in 3 simple steps:
Define Approval Paths ➵ Create issues ➵ Select from Approval Path presets.
Approval Path provides whatever approval process your teams need, seamlessly integrated with your Jira:
🖋 Create an approval path, add steps, and choose users and roles in the order you need them
👆 Select the definition of your Approval Path in the Jira issue view
📧 Add call-to-action email notifications to send to users as required
Potential Use Cases:
Procurement Processes
Business Trip Approvals
Project proposal
Hardware / Software Purchases
Development Processes
An Example of an Approval Path for a development process:
☑ Documentation
☑ Development
☐ Code review
※ QA
※ Deployment
An Example of an Approval Path for a procurement process:
☑ Need request
☑ Request review
☑ Product evaluation
☑ Budget approval
☑ Contract negotiation
☐ Invoice
※ Received
☑ ⇒ ☑ ⇒ ☑ ⇒ ☑ ⇒ ☑ ⇒ ☐ ⇒ ※
Privacy and security
Privacy policy
Atlassian's privacy policy is not applicable to the use of this app. Please refer to the privacy policy provided by this app's vendor.
Vendor privacy policy
Security
This app is part of the Marketplace Bug Bounty Program. Learn more
This partner has completed the Security Self-Assessment Program. Learn more
Integration Details
Approval Path for Jira integrates with your Atlassian product. This remote service can:
Administer the host application
Administer Confluence spaces
Administer Jira projects
Delete data from the host application
Gallery
View approval progress directly on issues