Overview
Reviews
Pricing
Support
Versions
Installation
The Facebook Messenger plugin for Jira
Step 1 - Emobot Settings
From your profile menu, select Emobot Settings.
Step 2 - Facebook Login
Login with the Facebook Account you want to use to receive Jira notifications. You will receive a welcome message in your Messenger chat.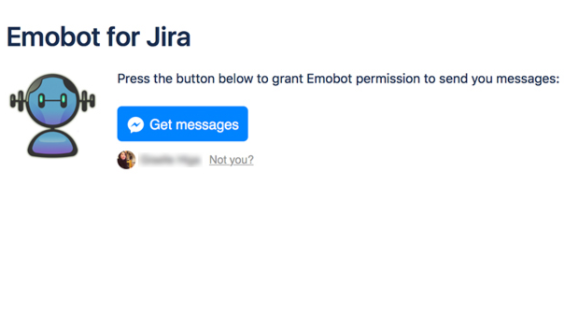 Step 3 - Select your preferences
Select the type of notifications you wish to receive in your Facebook Messenger account.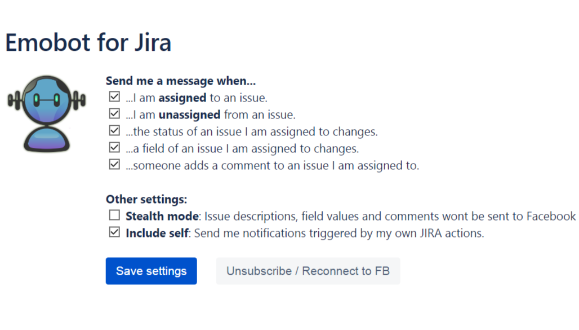 More details
This release is just the first phase of our project. It includes:
- Settings page
- Facebook messenger login widget (Compatible with Chrome, Firefox and Opera browsers)
- Notification platform
- Self notifications (Choose if you want to be notified on your own actions)
- Stealth Mode! (If you are worried about your business secrets being shared to facebook messenger, Stealth Mode will hide the critical part of you business information while keeping you up to date on your development process)
We have noticed sometimes your Emobot Settings link on you profile menu does not show, please click on your Personal Settings and it will appear. We have already notified Atlassian about this issue.
Upcoming release:
- Actions. We are working on making our plugin, a two way communication experience.
Hope you enjoy it.
Privacy and security
Privacy policy
Atlassian's privacy policy is not applicable to the use of this app. Please refer to the privacy policy provided by this app's vendor.
Vendor privacy policy
Security
This app is not part of the Marketplace Bug Bounty program. Learn more
This partner has not completed the Security Self-Assessment Program. Learn more
Integration Details
Emobot for Jira integrates with your Atlassian product. This remote service can:
Read data from the host application
Gallery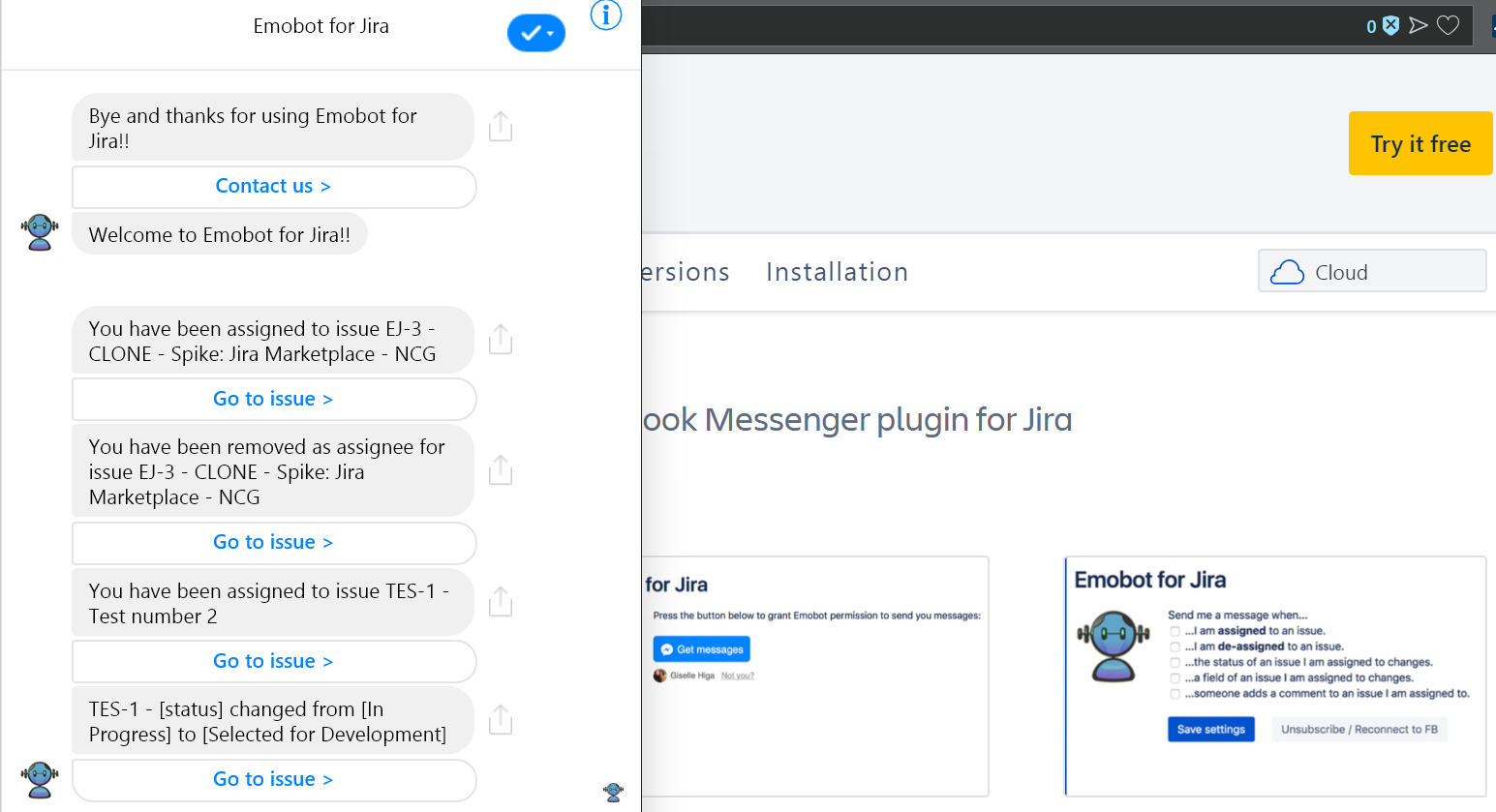 Get all your notifications in your Facebook Messenger chat.