DeepCode
for Bitbucket Cloud
Overview
Reviews
Support
Versions
Installation
Revolutionary AI code review with unseen speed
DeepCode's AI finds bugs
DeepCode uses symbolic AI to process hundreds of millions of commits and learns how to find serious coding issues. The platform determines the intent of the code and identifies 10x more critical bugs than other tools.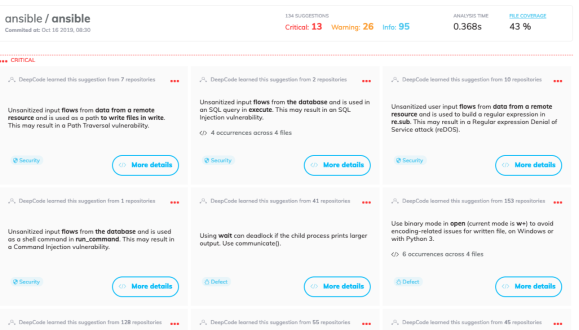 Suggestions on how to fix the bug
What makes DeepCode unique is providing suggestions how to fix the bug. Together with the learned bug we also learn the fix and offer you a number of commits to review and decide on how to approach the fix.
Revolutionary speed
DeepCode's AI immediately identifies API, performance, resource leaks and security bugs using its knowledge base of all known bugs. Faster than any tool on the market, DeepCode provides the most accurate suggestions.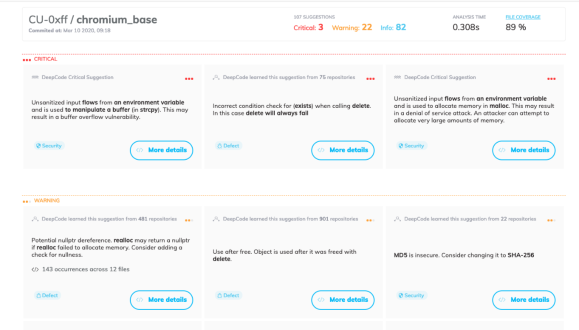 More details
DeepCode provides live alerts of critical bugs upon every pull request on Bitbucket or within your IDE. See examples of how the open-source community has fixed the same issue within seconds. Benefit from a constantly self-growing knowledge base that learns from millions of commits in open source software projects - powered by AI.
Privacy and security
Privacy policy
Atlassian's privacy policy is not applicable to the use of this app. Please refer to the privacy policy provided by this app's vendor.
Vendor privacy policy
Security
This app is not part of the Marketplace Bug Bounty program. Learn more
This partner has not completed the Security Self-Assessment Program. Learn more
Integration Details
DeepCode integrates with your Atlassian product. This remote service can:
Ability to see all the user's account information
Read access to pull requests and collaborate on them
Read access to all the repositories the authorizing user has access to
Gallery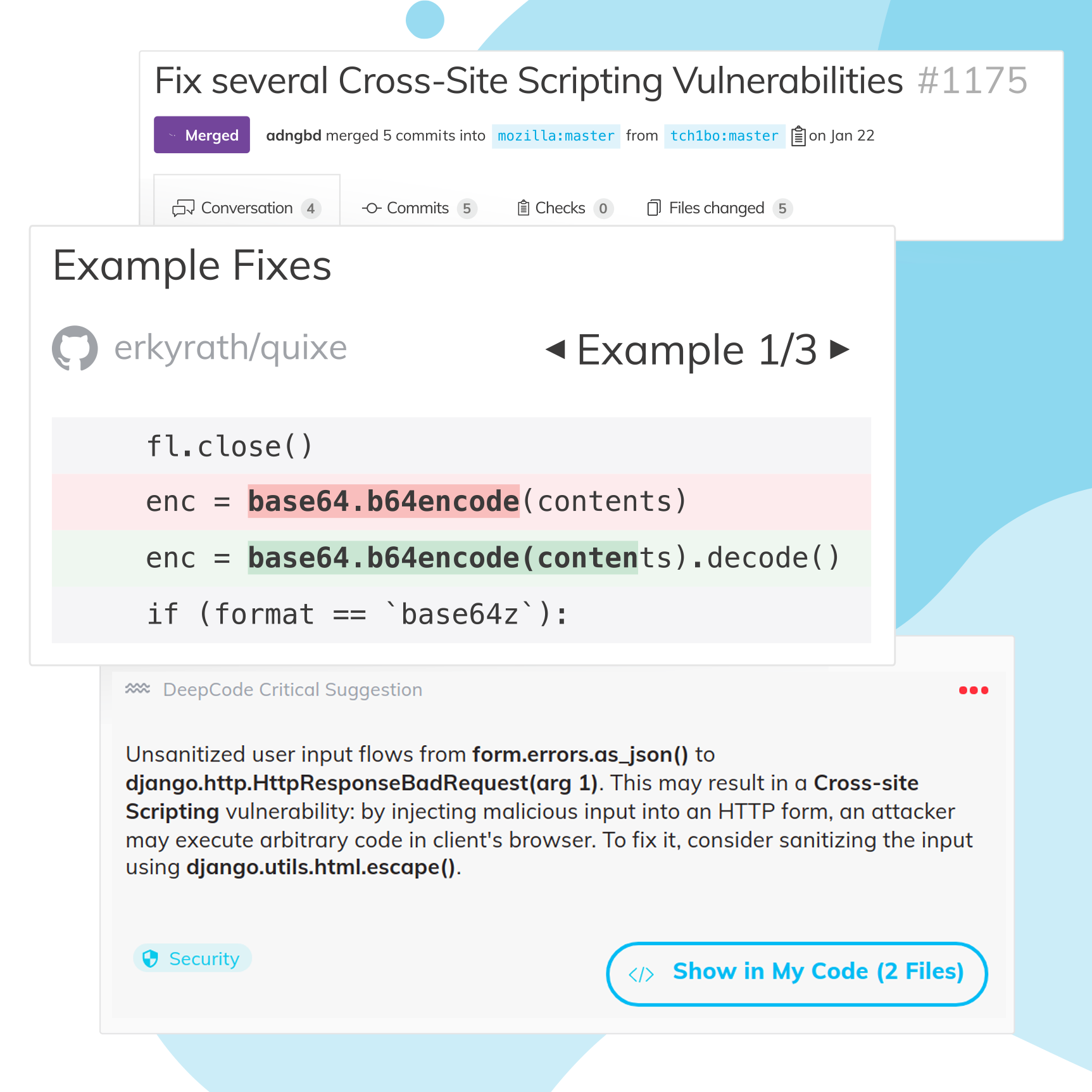 DeepCode finds bugs and security vulnerabilities that on other tool can.