Sale Deals Workflow
for Jira Server 7.0.0 - 7.12.3
Overview
Reviews
Support
Versions
Installation
Manage sales pipeline better
Deals workflow
Simplify and streamline sales workflows. Our sales workflow gets everyone in your team on the same page, and molds your team into an unstoppable sales engine.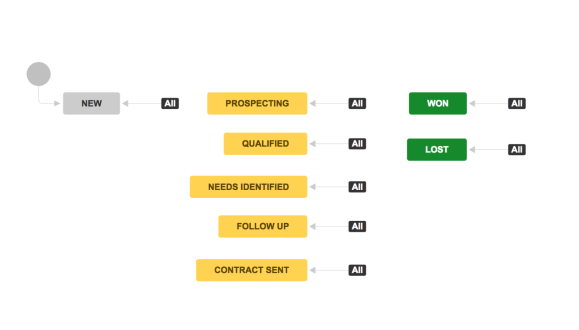 Gain total visibility into your pipeline
In the kanban view, deals are categorized by sales stage. This feature allows your team to develop a clear understanding of your sales momentum and priorities, and refocus efforts accordingly.
Understand pipeline metrics with dashboards
See the number of new deals added, average age of deals, number of open deals and stage-to-stage conversion for all of your deals in any time period.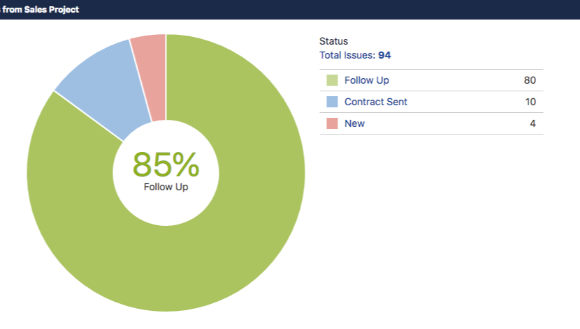 More details
Deal Pipeline shows you open deals (deal that are not won / lost yet) by stages. You can see the deals in each stage and the potential amount in each stage. This gives you complete visibility in your sales pipeline. Closed deals (Won / Lost) are not shown on pipeline.
As your Deal progresses, just drag it to the new stage. New Deal stage will be automatically updated and pipeline will also be updated.
Privacy and security
Privacy policy
Atlassian's privacy policy is not applicable to the use of this app. Please refer to the privacy policy provided by this app's vendor.
Vendor privacy policy
Security
This app is not part of the Marketplace Bug Bounty program. Learn more