Simple Custom Reports & Charts for Jira
for Jira Cloud, Jira Server 7.1.0 - 8.19.1, Jira Data Center 7.1.0 - 8.19.1
and more
CLOUD FORTIFIED
Supported

Jira Service Management

Jira Software
Overview
Reviews
Pricing
Support
Versions
Installation
Create powerful, easy to use custom reports for kanban, scrum or any other teams. Get progress and status reports by user/project
View Progress Reports by Project, User, and More
View status & progress reports by project, user, sprint, epic, or version estimated by issue count, story points, or time tracking.
Try Status & Progress Report Gadget app for a Jira Dashboard gadget.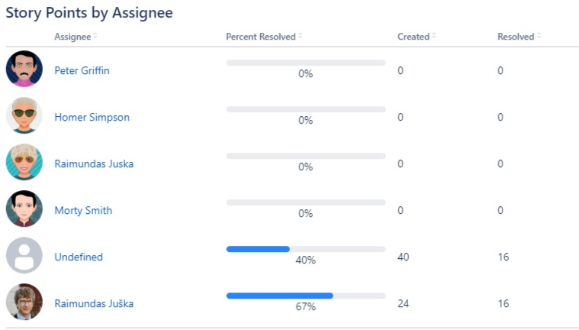 Get Better Insight into Your Time Tracking Data
Create time tracking reports by user, project, sprint, and more.
Generate and export logged hours timesheet/work log reports by the user.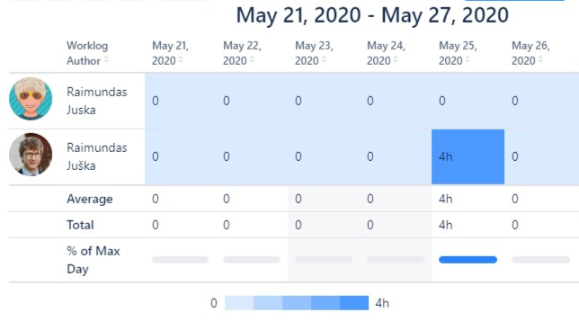 View Burndown, Velocity Charts for Agile Projects
Generate burndown charts for epic, release, version, or any JQL filter.
Create velocity charts by an individual user, average sprint velocity.
More details
Generate interactive reports and charts for kanban, scrum, or any other teams. Types of reports and charts available:
Created and Resolved
Resolution/Lead Time
Issues By (list issues grouped by custom property/field)
Burndown/Burnup (sprint, epic, fixVersion, release, or custom filter)
Velocity Chart (individual velocity per user, average sprint velocity and more)
Time Tracking Estimation (by user, project, sprint or custom field)
Time Tracking Timesheets/Logged Hours Report (per user, project, sprint or custom field)
Age Reports
Quickly and interactively filter issues that meet certain criteria and display stats about them.
Use cases:
Find high priority issues and display their distribution by a user in a pie chart
Find assignees with most issues and display a percentage report
Find high priority bugs and view them
Find resolved issues distribution by an assignee
Find unassigned issues created in the last week
Find bugs that were filed by a certain user in the last week
and much more.
Certification
CLOUD FORTIFIED
This app offers additional security, reliability, and support through:
Cloud security participation

Reliability checks

24hr support response time

and more.
View details
Privacy and security
Privacy policy
Atlassian's privacy policy is not applicable to the use of this app. Please refer to the privacy policy provided by this app's vendor.
Vendor privacy policy
Security
This app is part of the Marketplace Bug Bounty Program. Learn more
This partner has completed the Security Self-Assessment Program. Learn more
Integration Details
Simple Custom Reports & Charts for Jira integrates with your Atlassian product. This remote service can:
Write data to the host application
Read data from the host application
Gallery
Agilis LT - Silver Marketplace Partner