Linchpin Support
for Confluence Server 6.11.2 - 7.13.0
and more
Overview
Reviews
Support
Versions
Installation
Get Linchpin support easier and faster
Five easy steps to report your issue
Reduce your own time invested by following the easy step-by-step process for issue reporting.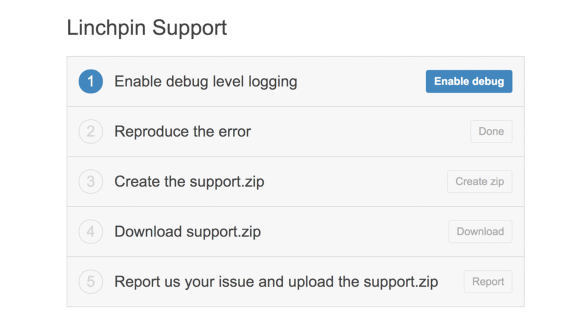 Generate all relevant data with just one click
No need to locate for the data the LINCHPIN support team generally asks you for.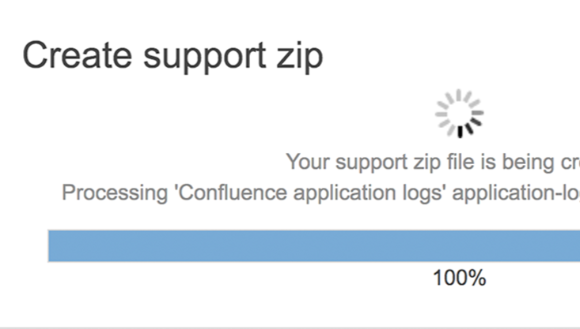 Get quicker help by our support-team
Send the support.zip with your request and enable the LINCHPIN support team to resolve your issue faster.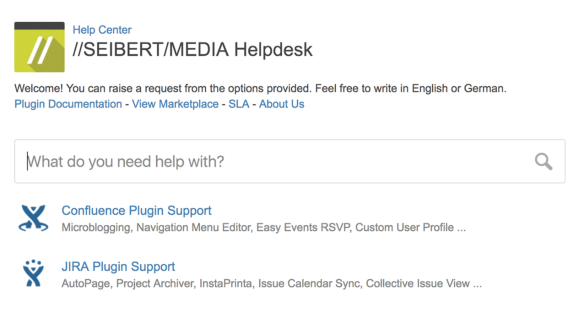 More details
The Linchpin Support App provides you a checklist to identify issues and contact Linchpin Support if you need help. It enables you to gather and download all relevant logfiles in one single zip-file. Having all relevant data firsthand enables the support team to analyse and fix your issue faster.
This app is a part of Linchpin - Social Intranet, which offers your employees a fully personalized user experience and provides them with the best conditions for productive teamwork, efficient creation and acquisition of information and structured knowledge management.
Privacy and security
Privacy policy
Atlassian's privacy policy is not applicable to the use of this app. Please refer to the privacy policy provided by this app's vendor.
Vendor privacy policy
Security
This app is not part of the Marketplace Bug Bounty program. Learn more