Compliance for Confluence
for Confluence Cloud, Confluence Server 7.0.1 - 7.12.2, Confluence Data Center 7.0.1 - 7.12.2
and more
Cloud Security Participant
Supported

Cloud Migration Assistance
Overview
Reviews
Pricing
Support
Versions
Installation
Protect sensitive data in Confluence with data classification labels, page access restrictions and automated actions
Apply Data Classification Labels to Pages
Apply classification labels across Confluence and clearly identify pages and spaces that contain sensitive data.
Use the search to filter by classification level or identify pages that are pending classification.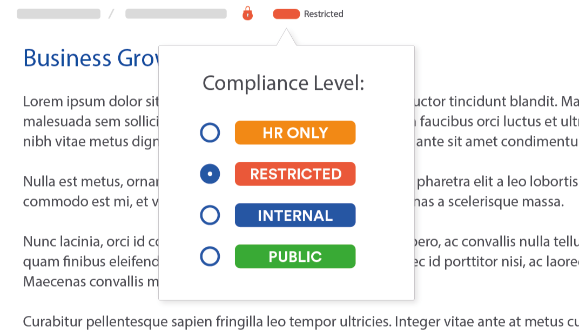 Automatically Restrict Page Access
Protect information with confidence and automatically restrict pages based on the selected classification level.
Access to restricted pages can be configured to ensure only the right people can view the content.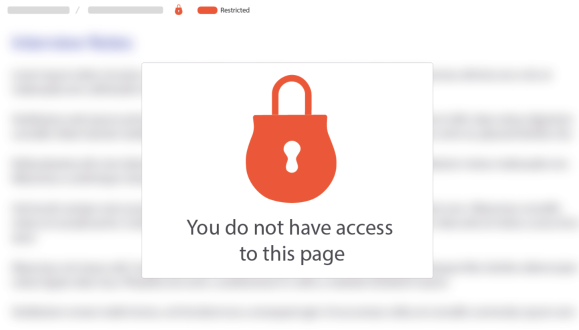 Customize Your Data Classification Labels
Many companies will have specific data management policies and terminology.
Compliance for Confluence gives you the flexibility to create and assign custom data classification levels that meet your business requirements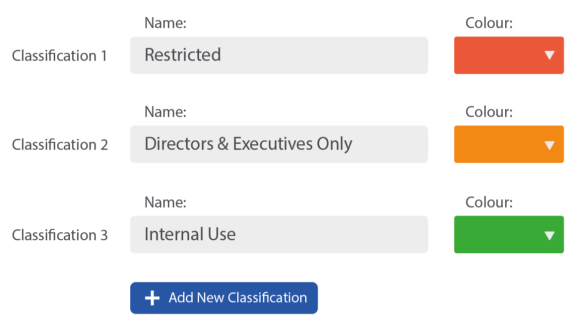 More details
Compliance for Confluence can help you manage the data stored on Confluence and ensure data-handling practices are followed.
If your business needs to comply with data protection laws and regulations (e.g. CCPA, GDPR) this product can help you manage data appropriately.
Book a demonstration with our product lead
Key Features:
🚦 Page Classification – apply classification labels to your Pages based on the data they contain (e.g. restricted, public)
🚫 Automated Restriction – manage your Confluence with confidence and restrict page access to specific users or groups. Ensure the right people have access to the correct pages
🔍 Search Functionality – use the integrated search to find pages by classification level or identify pages that still need to be labelled.
🔧 Customizable Settings – tailor the classification levels in Confluence to meet the needs of your business. Use Compliance to add more levels or rename them in line with your terminology
Privacy and security
Privacy policy
Atlassian's privacy policy is not applicable to the use of this app. Please refer to the privacy policy provided by this app's vendor.
Vendor privacy policy
Security
This app is part of the Marketplace Bug Bounty Program. Learn more
This partner has completed the Security Self-Assessment Program. Learn more
Integration Details
Compliance for Confluence integrates with your Atlassian product. This remote service can:
Act on a user's behalf, even when the user is offline
Administer the host application
Administer Confluence spaces
Administer Jira projects
Gallery