mO SAML Single Sign On/SSO for Crowd
Overview
Reviews
Pricing
Support
Versions
Installation
Crowd SAML Single Sign On (SSO)/Crowd SAML SSO Data Center for ADFS, Azure AD, Okta, G Suite, OneLogin, Keycloak, Salesforce login
SAML Single Sign On for Crowd allows users to sign in to Crowd Server with your SAML 2.0 capable Identity Provider. We support all known IdPs - Google Apps, ADFS, Azure AD, Okta, OneLogin, Salesforce, Shibboleth, SimpleSAMLphp, OpenAM, Centrify, Ping, RSA, IBM, Oracle, Bitium, WSO2, NetIQ, miniOrange etc.
SAML Single Sign-On (SSO) acts as a SAML 2.0 Service Provider and securely authenticates users with your SAML 2.0 Identity Provider.
Features:
Unlimited authentications.
Auto-create users in Crowd.
Assign default Directory to auto-created users.
Add SSO Login button on the Login page.
If you require any other SSO feature or need any help with installing this add-on and configuring it with any IDP, please feel free to email us at info@miniorange.com or Contact us.
Privacy and security
Privacy policy
Atlassian's privacy policy is not applicable to the use of this app. Please refer to the privacy policy provided by this app's vendor.
Vendor privacy policy
Security
This app is not part of the Marketplace Bug Bounty program. Learn more
Gallery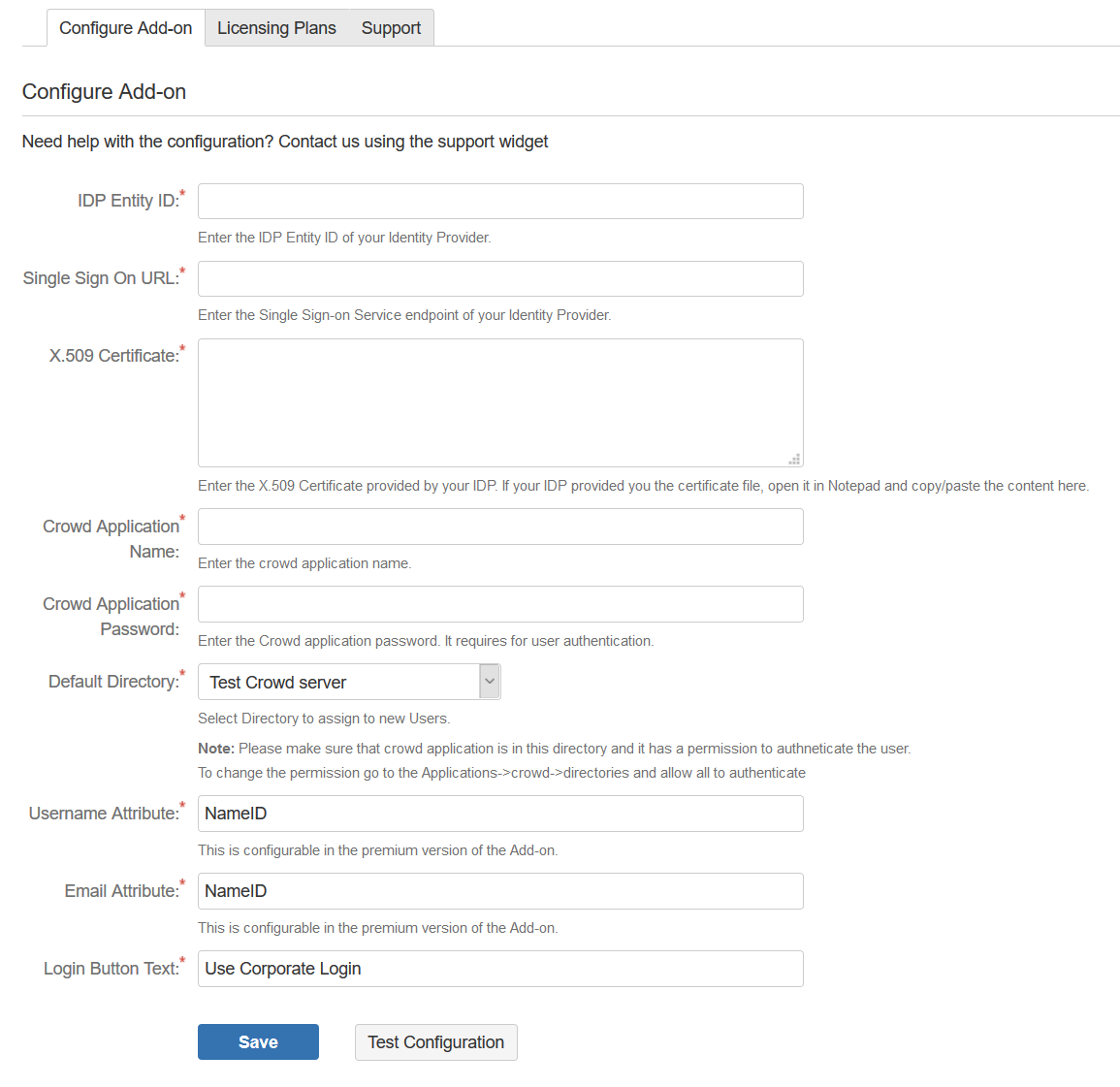 Configure any Identity Provider with basic attribute and directory mapping.