OrgWise for Jira
for Jira Server 8.0.0 - 8.18.1, Jira Data Center 8.0.0 - 8.18.1
and more
Overview
Reviews
Pricing
Support
Versions
Installation
Clarity of display in organizational structures and sophisticated customization for business levels
Organizational Structure Synchronization
Supports importing csv file or synchronizing the user, department, and company information of open LDAP to the organizational structure, and automatically generates a hierarchical organization tree.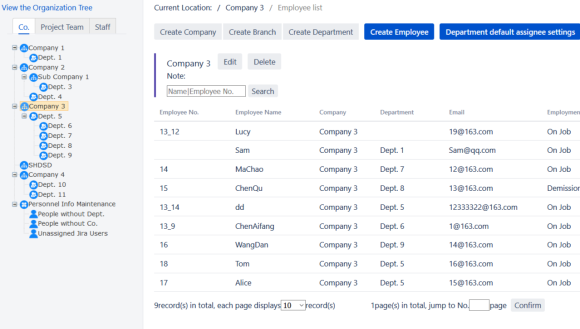 Select issue assignee from organization tree
Users can select issue assignee from organization structure tree.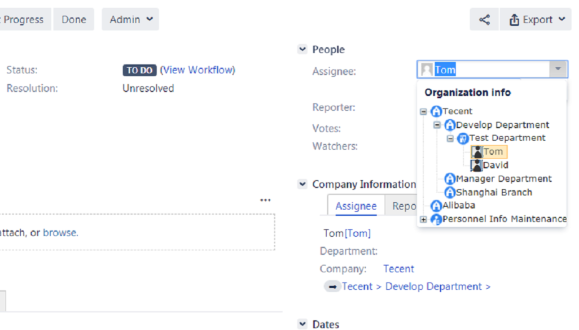 Advanced customized reports
Custom reports can be created to track, log and display company, individual departments and branch progress.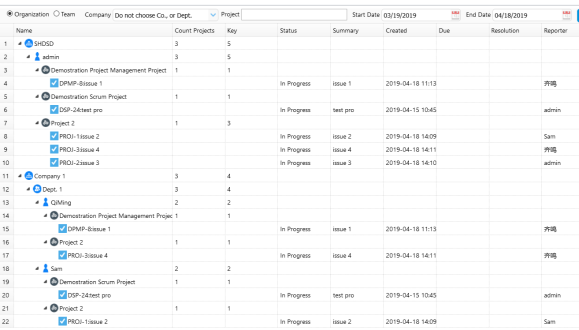 More details
Our app expands on user structure by implementing a Hierarchy consisting of company, branch and department.
Provides CSV file import, LDAP synchronization, and RestAPI interface function module to facilitate maintenance of the organizational structure and team tree.
With one association, the individuals in the organizational structure and Jira users can see direct superiors, departments, and company details of all individuals of the issue details page.
Jira system issues can be filtered by JQL according to the organizational structure (department, company, and branch).
Add-on's custom reports allow for easy tracking of progress throughout company, departments, and branches.
Supports flexible system permissions, providing visible menu and function configuration for jira roles, project roles, and administrative roles.
Privacy and security
Privacy policy
Atlassian's privacy policy is not applicable to the use of this app. Please refer to the privacy policy provided by this app's vendor.
Vendor privacy policy
Security
This app is not part of the Marketplace Bug Bounty program. Learn more