Microsoft Teams for Jira
for Jira Cloud, Jira Server 7.0.0 - 8.19.1, Jira Data Center 7.0.0 - 8.19.1
and more
Cloud Security Participant
Supported

Jira Service Management

Cloud Migration Assistance
Overview
Reviews
Support
Versions
Installation
Jira integration for Microsoft Teams
Add the Jira Cloud tab in Microsoft Teams.
After installing add-on to your team's Jira, you are ready to add your first Jira tab in Microsoft Teams. To do this, select the Jira Cloud tile.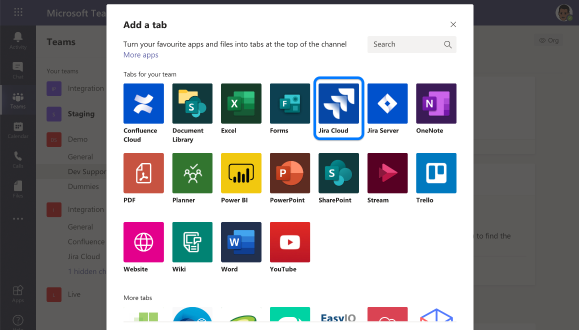 Select your Jira project.
Find a project you are working on or apply filters if you need to narrow down results.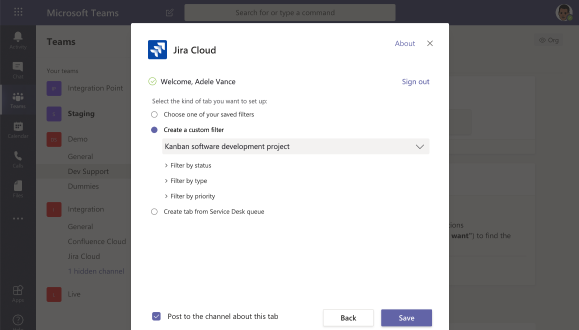 Work on your issues together with your team.
Discuss your backlog just within Microsoft Teams.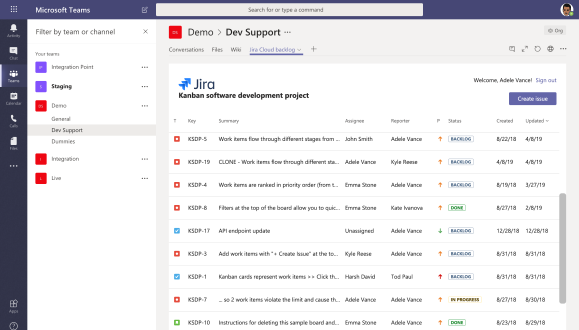 More details
Jira Cloud for Microsoft Teams makes collaboration and communication over the backlog easy and smooth. Create tabs with issues and track and discuss your team's progress in your channel without leaving Microsoft Teams.
Note: You need administrator access to install add-on.
Privacy and security
Privacy policy
Atlassian's privacy policy is not applicable to the use of this app. Please refer to the privacy policy provided by this app's vendor.
Vendor privacy policy
Security
This app is part of the Marketplace Bug Bounty Program. Learn more
This partner has completed the Security Self-Assessment Program. Learn more
Integration Details
Microsoft Teams for Jira integrates with your Atlassian product. This remote service can:
Act on a user's behalf, even when the user is offline
Delete data from the host application
Write data to the host application
Read data from the host application
Gallery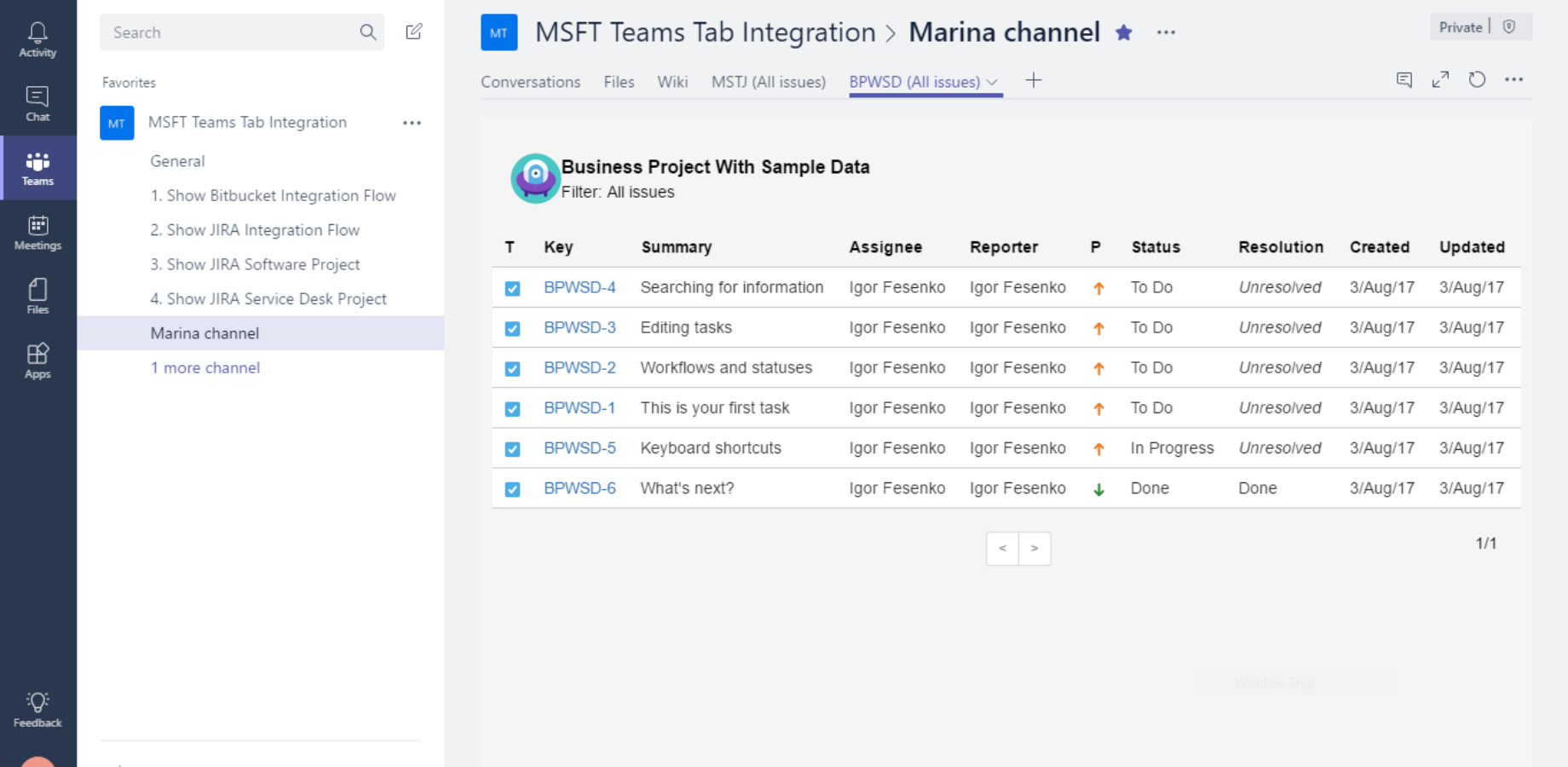 View and discuss your issues in Microsoft Teams tab