Overview
Reviews
Pricing
Support
Versions
Installation
Rendering Mermaid UML Diagrams and Graphviz Diagrams inside Jira Server
Beautiful UML Diagrams using Mermaid UML
Support multiple types of UML, with beautiful diagrams.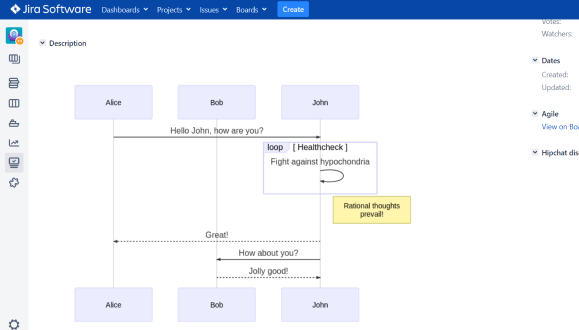 Simple text-based definition using Mermaid UML
With Mermaid UML syntax, you can define new diagrams as easy as writing Markdown.
It just works
Easy to install, no extra components needed.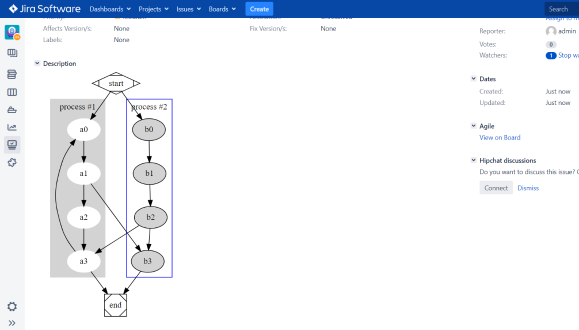 More details
Please refer to the documentation (https://fulstech.wordpress.com/graphviz-for-jira) for the detailed syntax.
Privacy and security
Privacy policy
Atlassian's privacy policy is not applicable to the use of this app. Please refer to the privacy policy provided by this app's vendor.
Vendor privacy policy
Security
This app is not part of the Marketplace Bug Bounty program. Learn more
Gallery