Extender for Confluence
for Confluence Server 6.10.0 - 7.12.4, Confluence Data Center 6.10.0 - 7.12.4
and more
Overview
Reviews
Pricing
Support
Versions
Installation
Extender adds new useful API Endpoints, Tokens and other extensions for administrators to better manage the application
REST API Tokens
You can use the API token instead of the password to authenticate the script or other process in the Confluence application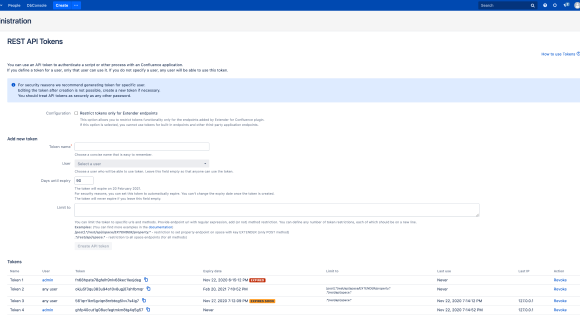 Switch to a different user
Switch User allows you to temporarily assume the identity of another user.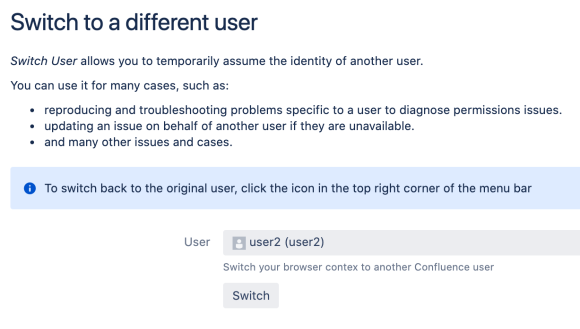 Control plugin updates
Check plugins updates when the Atlassian Marketplace connection is turned off. Clicking on badges will open the details page of the new version in the Atlassian Marketplace.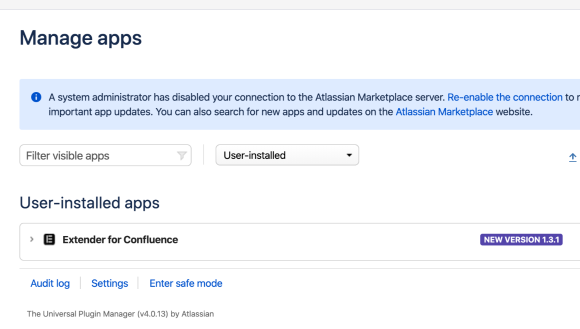 More details
Extender for Confluence adds new useful endpoints, Tokens and many other extensions for administrators to better manage the application.
Categories
Space
Content
Users
Groups
Extensions
Privacy and security
Privacy policy
Atlassian's privacy policy is not applicable to the use of this app. Please refer to the privacy policy provided by this app's vendor.
Vendor privacy policy
Security
This app is not part of the Marketplace Bug Bounty program. Learn more
Gallery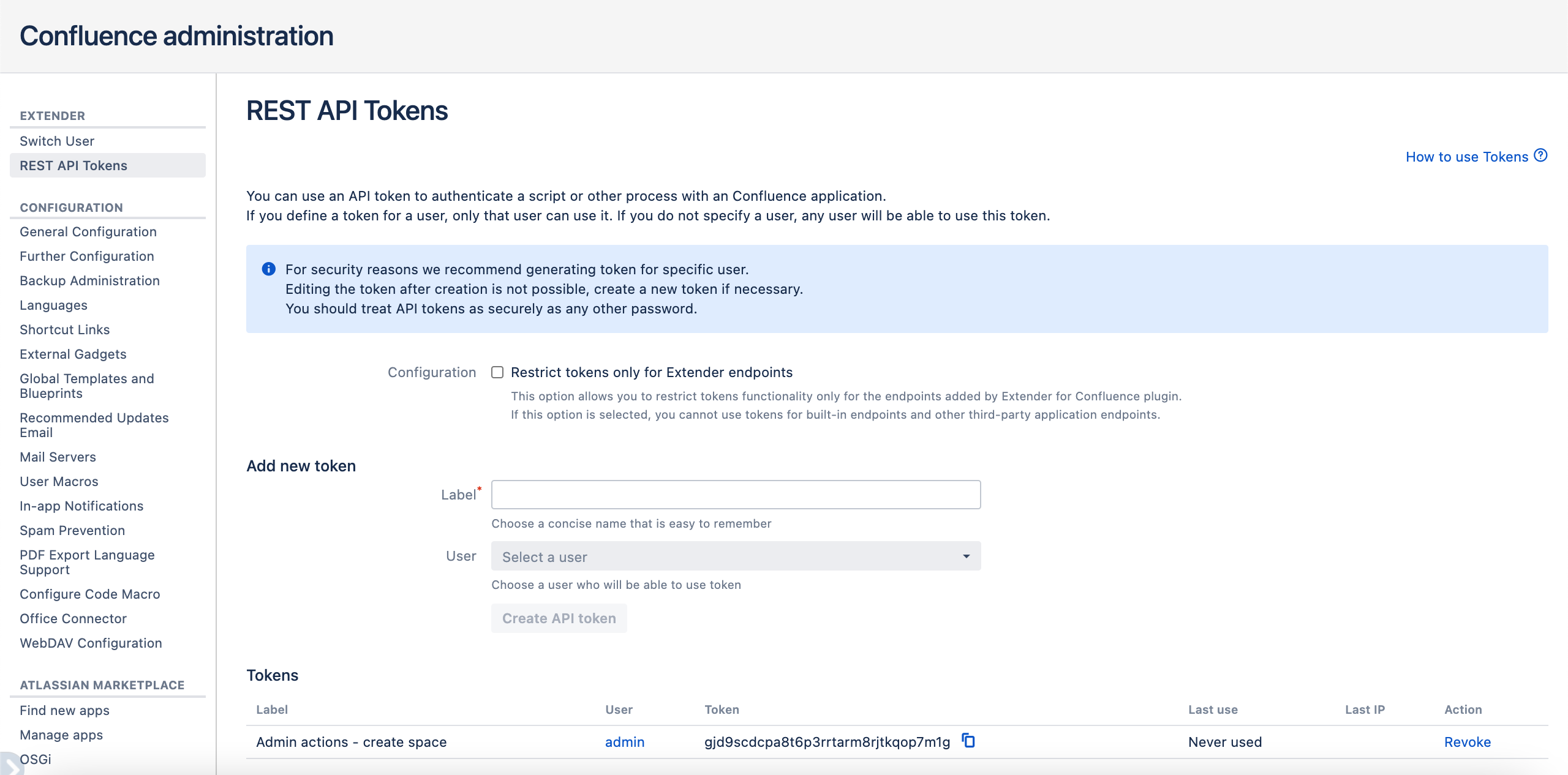 REST API Tokens - You can use the API token instead of the password to authenticate the script or other process in the Jira application