Templates for Blog Posts for Confluence
for Confluence Server 6.13.0 - 7.12.3, Confluence Data Center 6.13.0 - 7.12.3
and more
Overview
Reviews
Pricing
Support
Versions
Installation
Simplify and unify the creation of blog posts by using templates
Once installed, select "Blog post"
The blog post templates are available through the "Blog post" blueprint and displayed in the "Create Page" dialogue.
Choose a template for your blog post
Select one of the templates you already created from the selection box to publish your new blog post.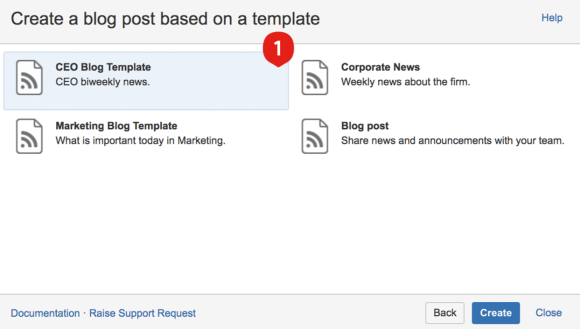 Enable the app per space
Enable the app per space or specify special configurations for each space.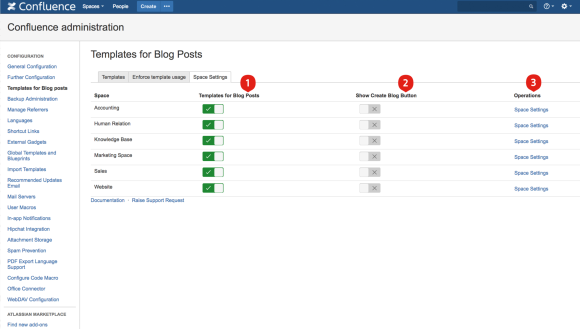 More details
With the "Templates for Blog Posts" app you can finally use Confluence templates for blogs! This makes creating a blog post as easy as never. Very suitable for recurring blog posts like team meetings, scrum meetings, reviews and more. Ensure that the design is preserved by creating central blog templates.
Features:
Use Confluence templates for blog posts as well
Control which templates can be used globally or per space only
Disable other page templates and make sure everyone works with the specific templates when using the Templates for Blog Posts
Enforce the usage of templates
Replace the Page Create button with a Create Blog Post button
Privacy and security
Privacy policy
Atlassian's privacy policy is not applicable to the use of this app. Please refer to the privacy policy provided by this app's vendor.
Vendor privacy policy
Security
This app is not part of the Marketplace Bug Bounty program. Learn more
Gallery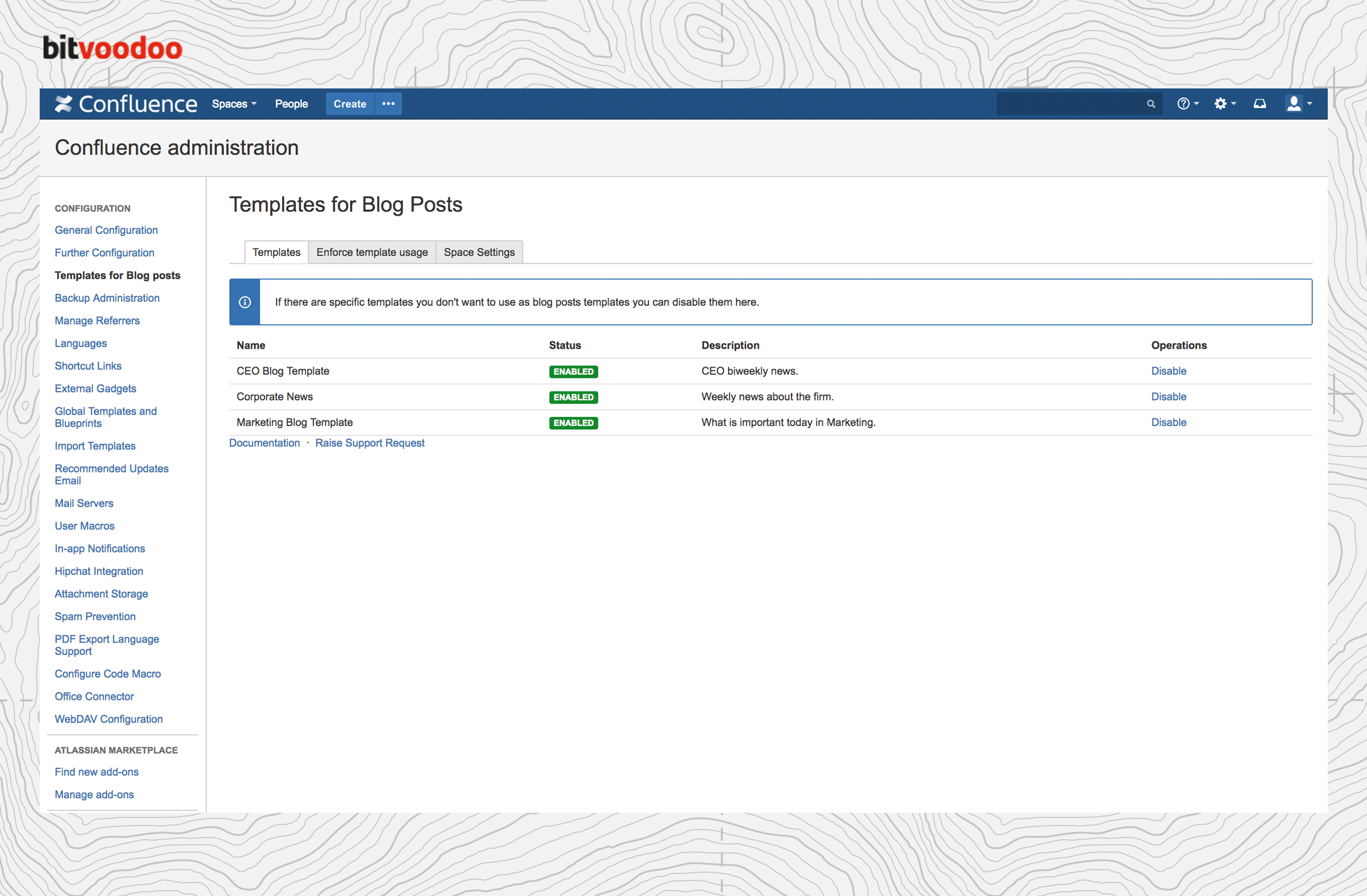 Disable templates not used as blog posts.