Spectrum Formatting Advanced
for Confluence Server 6.9.1 - 7.13.0, Confluence Data Center 6.9.1 - 7.13.0
and more
Overview
Reviews
Pricing
Support
Versions
Installation
Spectrum Formatting Advanced empower Confluence with rich-colorful look & feel, navigation and content organization macros
Rich Content Organization
Many macros offering different ways to highlight your content : notifications, infobulle, footnotes, customizable panels and decorated buttons.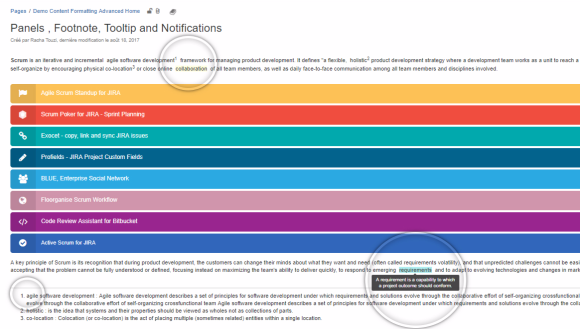 Advanced Navigation tools
Colorful navigation tabs with icons and anchors. Colored Expander boxes menus to include content from your wiki pages.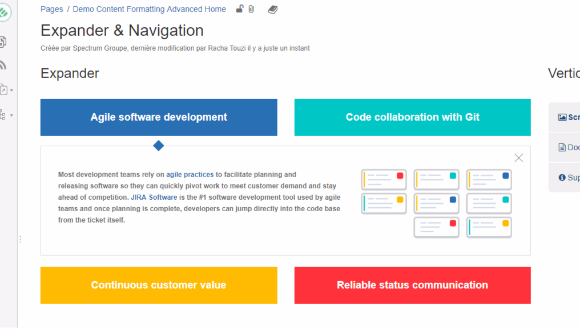 Progress bars
Define your process steps with customizable progress bars including links to wiki content or external content, steps colors, and percentage bar.
More details
Spectrum Formatting advanced : Enables you to format your Confluence content, and make it more attractive. Smart look and feel, navigation and organization tools for your Confluence content including many macros : Tabs, custom progress bar, tooltips, notes, panels, buttons. All of them using your own colors and design.
Key use cases
Content organization
Content Formatting
Key features
Create Tabs (horizontal, vertical) with colors and icons
Follow up with content progress bar
Follow up with percentage bar
Add panels and buttons with custom colors and icons
Enrich documentation with footnotes and infobulles
Add notification alerts with time duration and specific theme
Privacy and security
Privacy policy
Atlassian's privacy policy is not applicable to the use of this app. Please refer to the privacy policy provided by this app's vendor.
Vendor privacy policy
Security
This app is not part of the Marketplace Bug Bounty program. Learn more
Gallery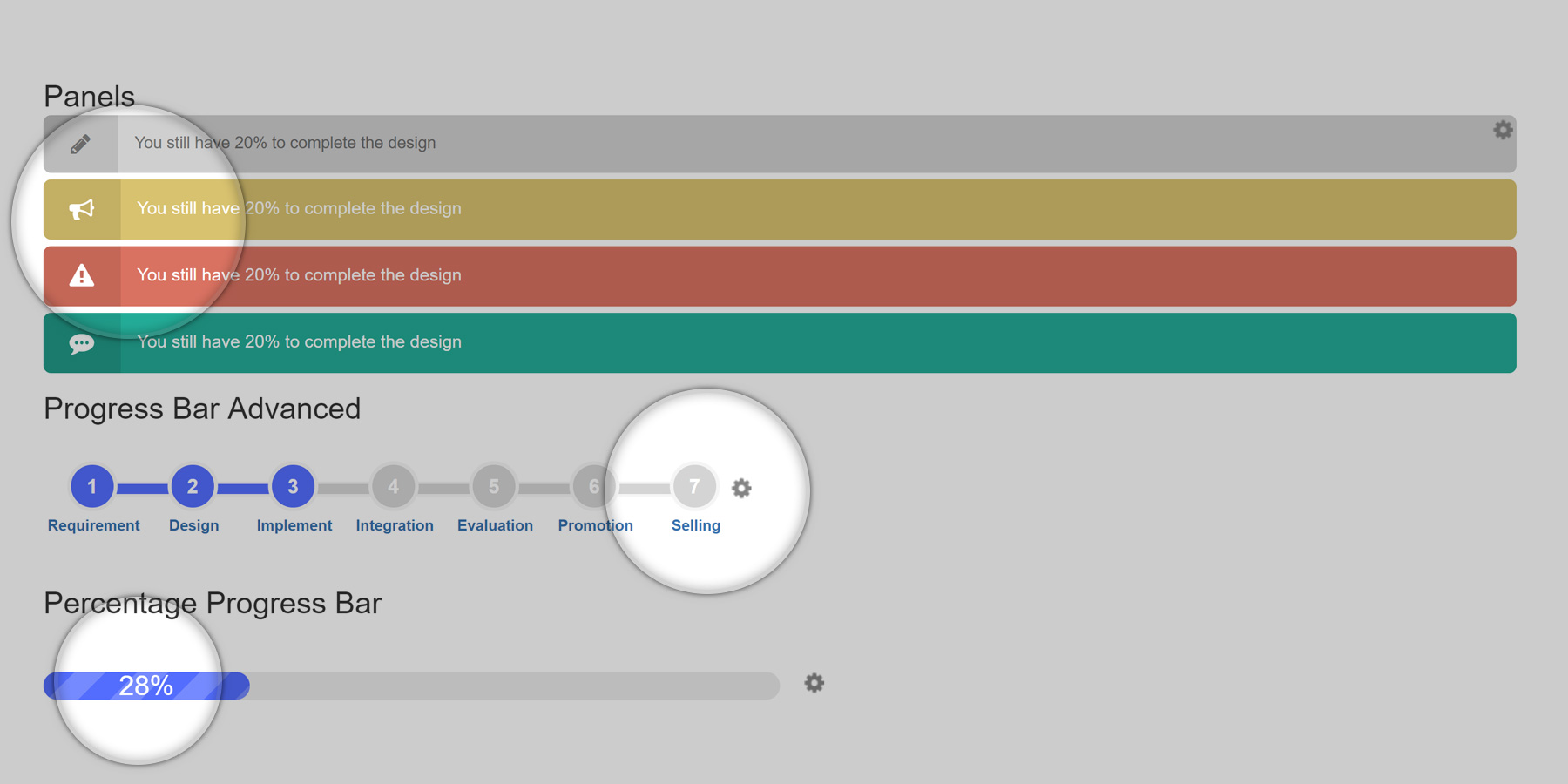 Customizable panels , Advanced Progress Bar with links and Customizable percentage progress bar.