ProductPlan for Jira
for Jira Cloud, Jira Server 5.0 - 8.6.1, Jira Cloud, Jira Server 5.0 - 8.6.1
and more
Overview
Reviews
Pricing
Support
Versions
Installation
More details
ProductPlan for Jira is the easiest way to sync your high-level roadmap with details in Jira.
Get started quickly by importing epics and other issues from Jira.
Easily drag and drop bars, milestones, containers and lanes to build beautiful roadmaps in minutes. Update your plans on-the-fly.
Link roadmap bars to specific issues in Jira. Sync Title and Description to keep your roadmap up-to-date.
Quickly create custom views of your roadmaps for different audiences.
Securely share with individuals, your whole team, or the entire company – for free.
Thousands of product managers worldwide–including teams from Microsoft, Starbucks and Spotify–trust ProductPlan to help them visualize and share their strategies across their entire organization. Get started today with a 14-day free trial.
Privacy and security
Privacy policy
Atlassian's privacy policy is not applicable to the use of this app. Please refer to the privacy policy provided by this app's vendor.
Vendor privacy policy
Security
This app is not part of the Marketplace Bug Bounty program. Learn more
This partner has not completed the Security Self-Assessment Program. Learn more
Gallery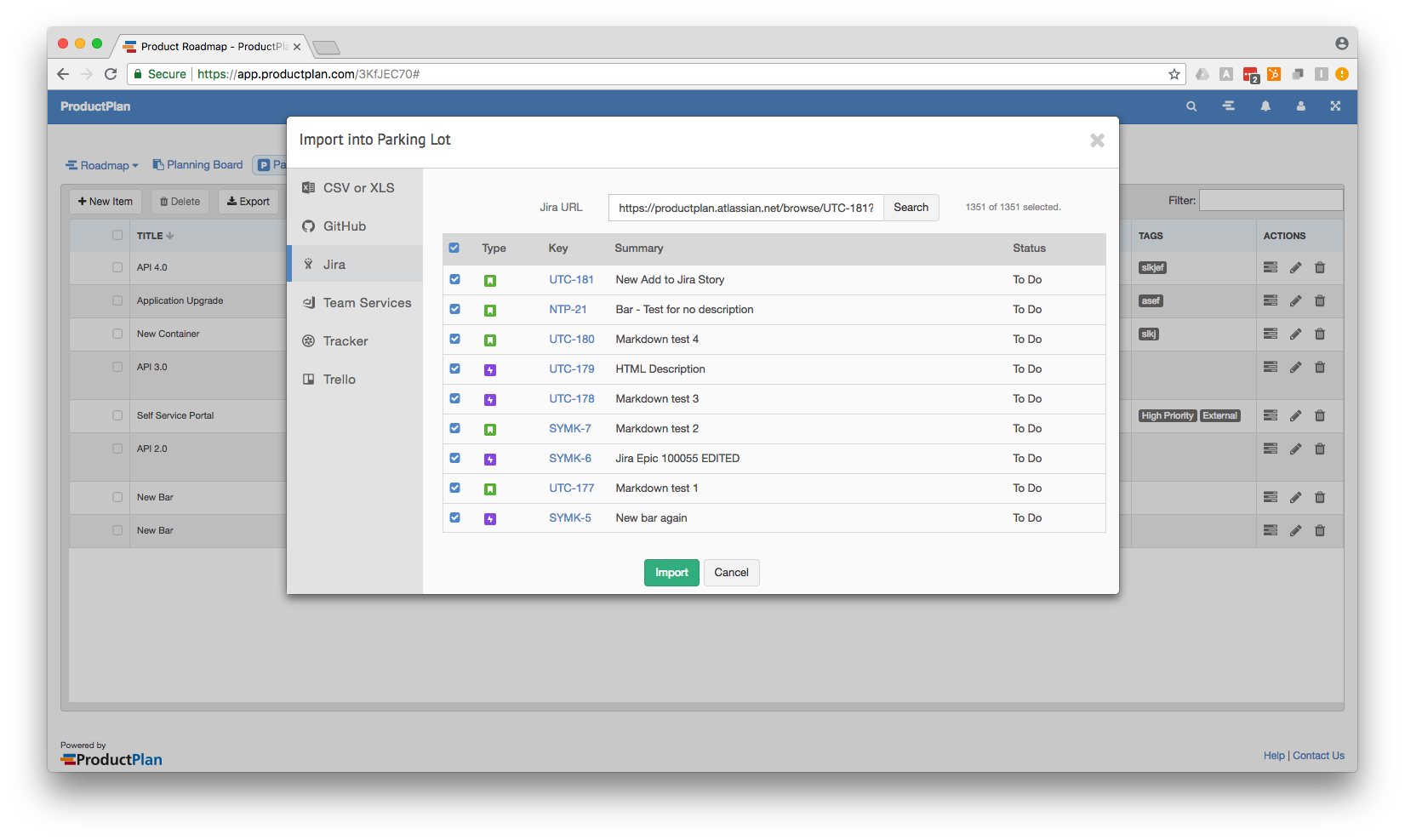 Easily import Jira issues into ProductPlan