Teamworkx Issue Publisher for Jira
for Jira Server 8.0.0 - 8.18.1, Jira Data Center 8.0.0 - 8.18.1
and more
Supported

Jira Service Management

Jira Software
Overview
Reviews
Pricing
Support
Versions
Installation
Publishing App featuring Issue Export to Confluence pages and blogs as well as Export to PDF, text files and E-Mails
Create Confluence pages from issues
Issue Publisher provides a post-function with different actions, a bulk operation for the issue navigator and an "Publish Issue" operation to create or update Confluence pages, handle Attachments and more.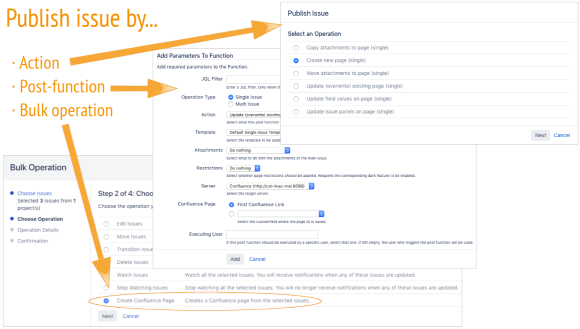 Update issue field values in Confluence pages
Use the Jira Field Value macro in Confluence pages to update confluence pages on field level preserving additional page updates in the meantime.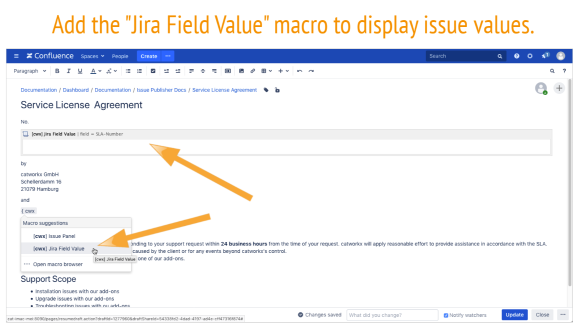 Manage page templates
Generate Confluence pages from templates maintained in Jira in Confluence storage format. Include placeholders for replacing them by issue field values.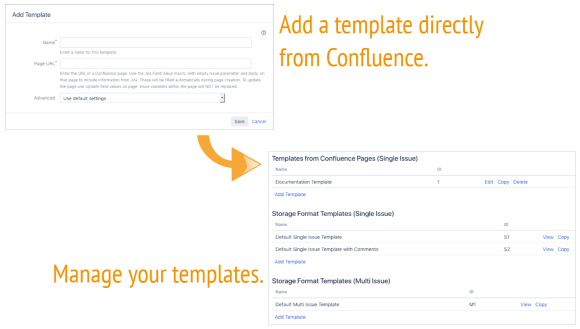 More details
With Issue Publisher for Jira, you can automatically create and update Confluence pages that include current data of your Jira issue(s). This allows you to generate project documentation, contracts, offers, invoices, "What's new" pages, e.g. automatically out of a Jira application (Jira Core, Jira Software, Jira Service Management).
Features:
Configurable issue operations that can be triggered manually, automatically by issue events or from a post function
Create and update Confluence pages and blog posts
Move or copy attachments from the issue to the associated Confluence page
Send emails or web requests from an issue
Create PDF files based on HTML templates or generic text files
Freely definable layout templates based on Confluence storage format extendable via velocity scripts
Diversify Confluence page templates for single or multi issue publishing
Confluence macro to be replaced by system and custom field values
Privacy and security
Privacy policy
Atlassian's privacy policy is not applicable to the use of this app. Please refer to the privacy policy provided by this app's vendor.
Vendor privacy policy
Security
This app is not part of the Marketplace Bug Bounty program. Learn more