FullStory for Jira
for Jira Cloud
Overview
Reviews
Support
Versions
Installation
Easily create Jira issues directly from FullStory session notes
FullStory's integration with Jira makes it easy to create a new ticket in Jira when you notice a bug or issue in a customer's session. Create a note on the customer's FullStory session and share that note to Jira. We'll automatically pass in a link to the moment in the session you've noted, along with the URL of the page where the issue occurred, the IP address of the recorded user, the user agent details, the viewport details, and the referrer if captured.
Privacy and security
Privacy policy
Atlassian's privacy policy is not applicable to the use of this app. Please refer to the privacy policy provided by this app's vendor.
Vendor privacy policy
Security
This app is not part of the Marketplace Bug Bounty program. Learn more
This partner has completed the Security Self-Assessment Program. Learn more
Integration Details
FullStory for Jira integrates with your Atlassian product. This remote service can:
Write data to the host application
Read data from the host application
Gallery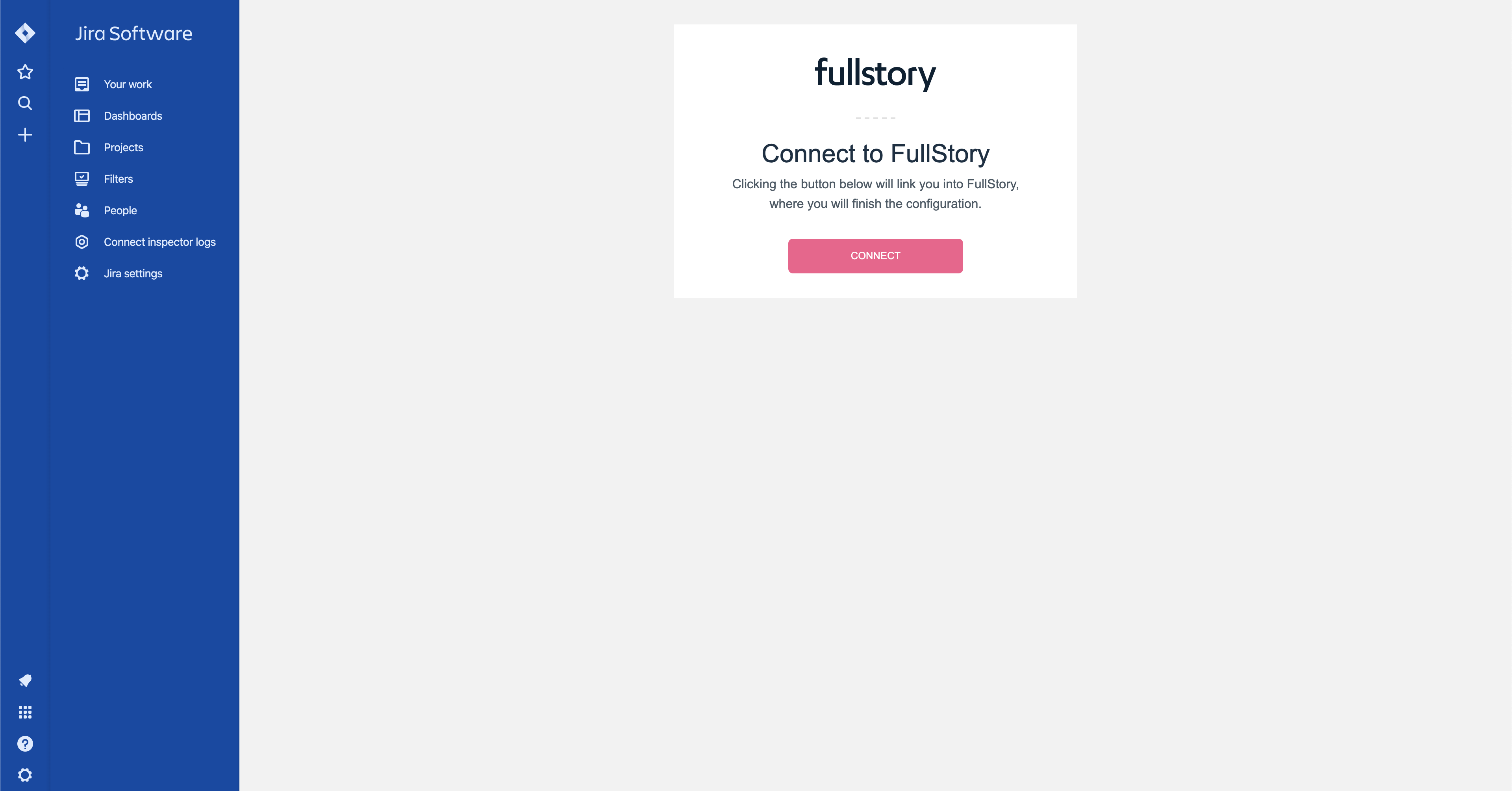 After you install the FullStory integration from the Jira marketplace, click on the "Connect" button to connect it to your FullStory account.