Global Pull Request Organizr
for Bitbucket Server 7.0.0 - 7.14.1, Bitbucket Data Center 7.0.0 - 7.14.1
and more
Overview
Reviews
Pricing
Support
Versions
Installation
Search, filter and manage Pull Requests across the entire Bitbucket instance. Organize pull requests with labels and due-dates
Filter Pull Requests across the entire instance
Get rid of the shackles of viewing Pull Request lists only inside repositories. Organizr filters and lists all Pull Requests across the entire Bitbucket instance. Filter by due date, label(s), author, reviewer, state ...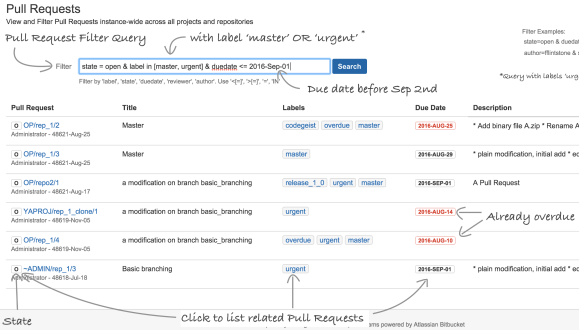 Pull Request Metadata
Add metadata like due-dates and labels to individual Pull Requests to categorize and organize Pull Requests.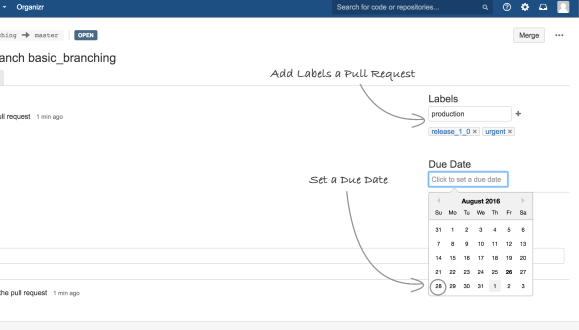 View Labels and Due dates
Additional metadata is displayed in every Pull Request related page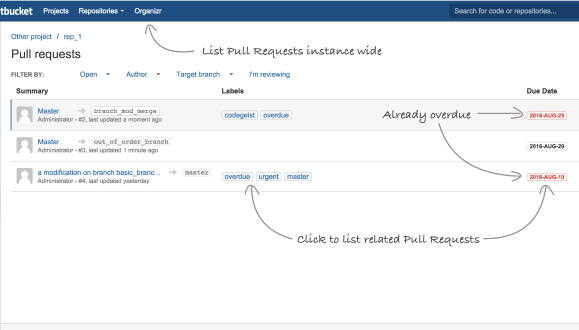 More details
The Pull Request Organizr makes it easy to stay on top of your Bitbucket pull requests - all of them. View and search by pull request 'label(s)', 'state', 'duedate', 'reviewer'(s), 'project', 'target' branch(es), any 'text' and 'author'(s) - for example "state=open & duedate <= 2016-Aug-23 & label IN (release_1, urgent) & text ~ junit" across the entire Bitbucket instance.
Organizr Pull Request Indexer uses built-in elastic search for maximum performance.
Privacy and security
Privacy policy
Atlassian's privacy policy is not applicable to the use of this app. Please refer to the privacy policy provided by this app's vendor.
Vendor privacy policy
Security
This app is part of the Marketplace Bug Bounty Program. Learn more
Gallery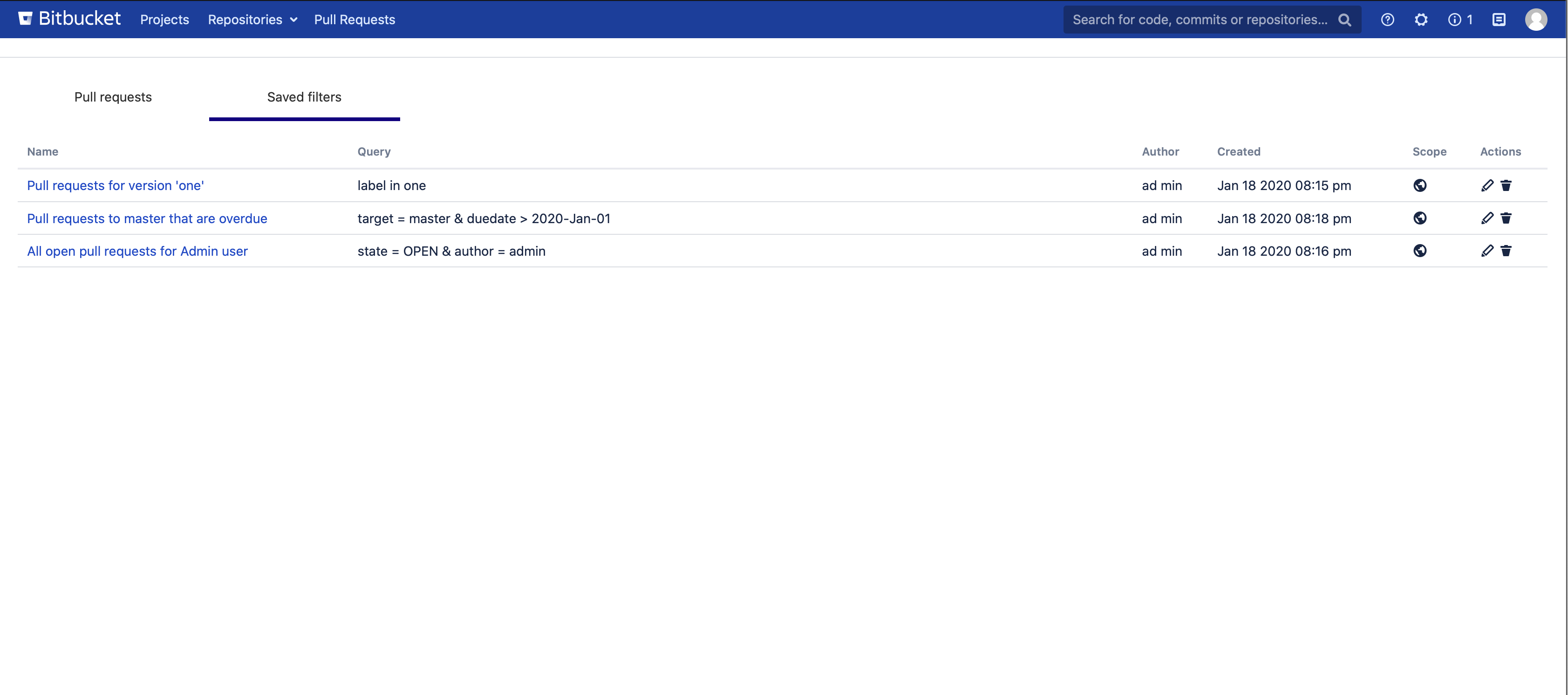 Save favourite pull request filter queries - one click on the link and the query will be run and results displayed. No more re-typing queries!