Handy Macros for Confluence - Formatting and Interactive UI
for Confluence Cloud, Confluence Server 6.0.1 - 7.13.1, Confluence Data Center 6.0.1 - 7.13.1
and more
Cloud Security Participant
Supported

Cloud Migration Assistance
Overview
Reviews
Pricing
Support
Versions
Installation
Add more formatting and interactive macros on your Confluence pages to instantly modify content on pages without editing them
Change statuses on the fly
Change statuses within the pre-defined set on your Confluence pages without continuous transitions to the page edit mode.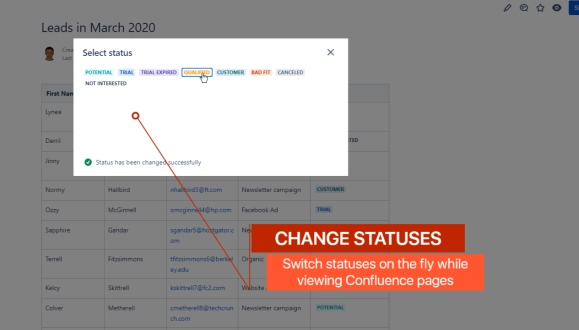 Pick new dates on the fly
Add the Handy Date macros onto your Confluence pages and pick new dates for events, milestones, and deadlines on the fly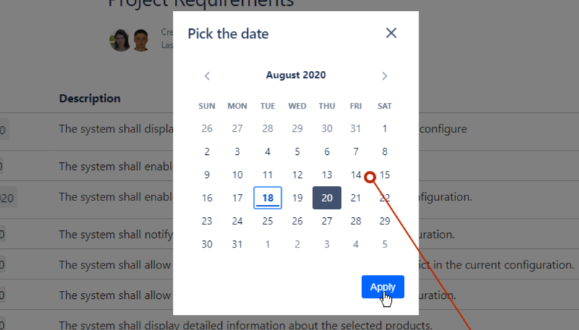 Collect feedback from teammates
Create polls for collecting feedback and opinions of your teammates about specific initiatives and activities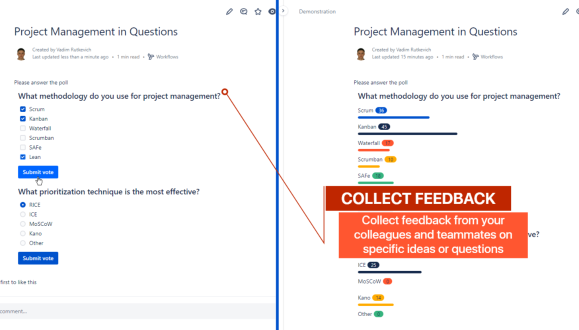 More details
Handy Macros can easily make your Confluence Cloud more interactive and add inline editing for frequently used macros.
📋 HANDY TABLE 🧪 (BETA)
Edit table data inline in page-view mode
Group/filter data
Switch between table/grid views
Restrict access to table columns
Switch statuses in page-view mode
Create select lists for your tables
Set up pre-defined sets of statuses or options for data consistency across your Confluence Cloud
Quickly update the Page Properties Reports
Add interactive date pickers for events and milestones
Update the project timelines, deadlines, or milestones without page edits
🎚️ HANDY SLIDER
Track progress on long-running tasks
Manage OKR's in Confluence Cloud
Collect feedback or opinions from colleagues/teammates about particular initiatives or topics
Collect feedback in Confluence without using Google Forms
💡 WANT MORE?
Need more interactivity? Submit your suggestions to the app's feedback forum.
Privacy and security
Privacy policy
Atlassian's privacy policy is not applicable to the use of this app. Please refer to the privacy policy provided by this app's vendor.
Vendor privacy policy
Security
This app is part of the Marketplace Bug Bounty Program. Learn more
This partner has not completed the Security Self-Assessment Program. Learn more
Integration Details
Handy Macros for Confluence - Formatting and Interactive UI integrates with your Atlassian product. This remote service can:
Act on a user's behalf, even when the user is offline
Write data to the host application
Read data from the host application
Gallery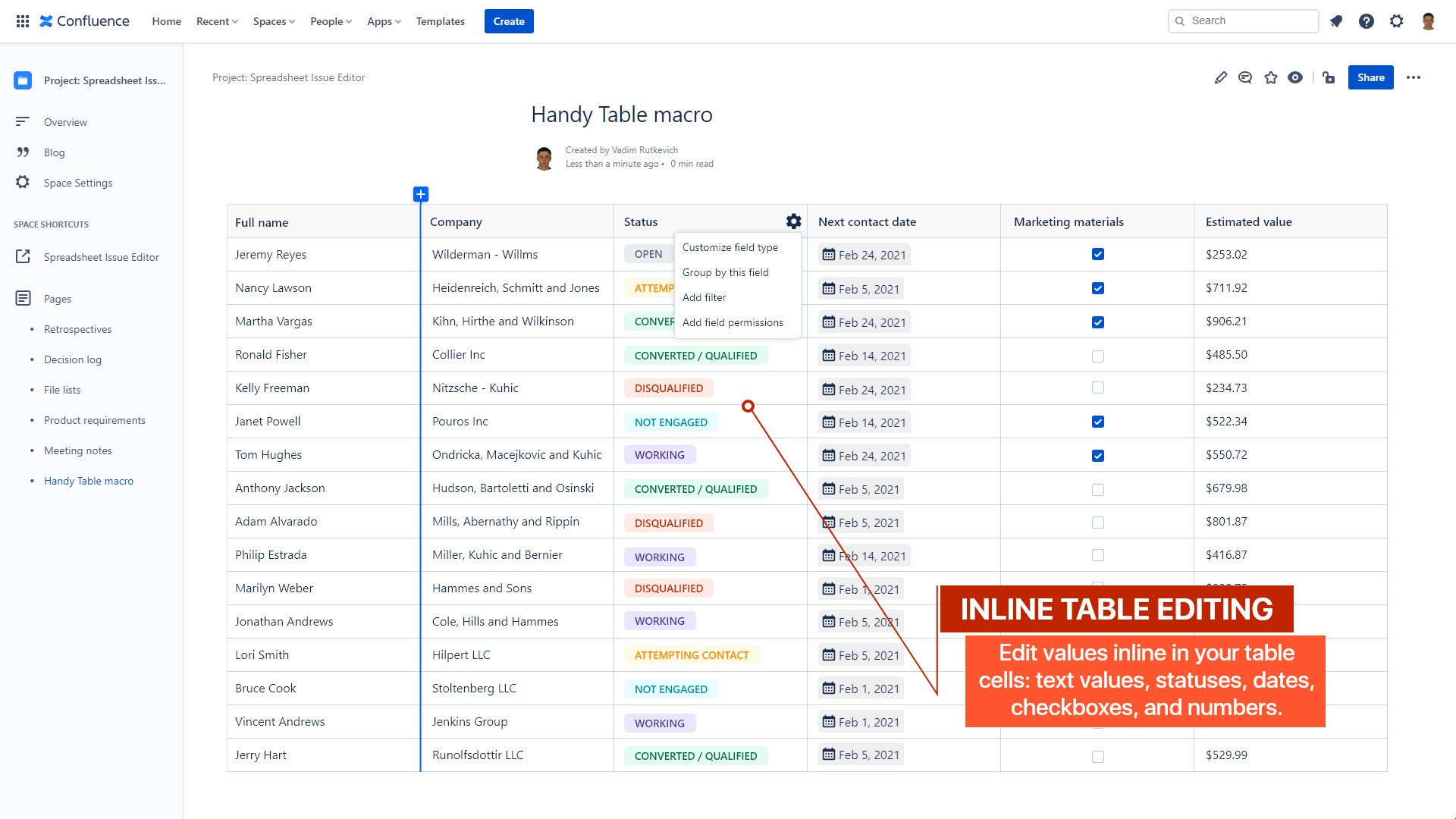 Edit values in table inline, fill out the column with data of a specific format (statuses, checkboxes, dates, and numbers), manage the table structure in the page view mode.