Mail Page
for Confluence Server 6.13.8 - 7.12.4, Confluence Data Center 6.13.8 - 7.12.4
and more
Overview
Reviews
Pricing
Support
Versions
Installation
Send Confluence content via email
Send complete pages in seconds
Send Confluence pages via email to users and non-users alike. Mail Page enhances the native share functionality and allows you to send the full content of every Confluence page instead of only a link.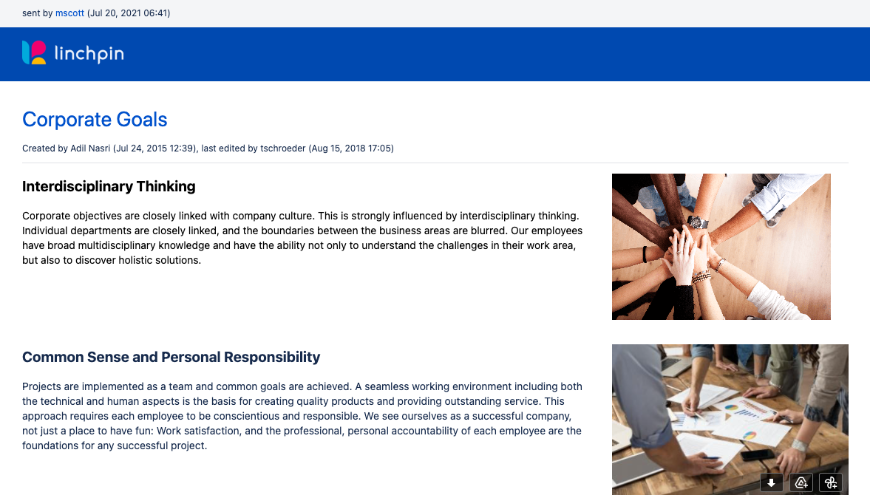 Seamlessly integrated and easy to use
A new button "Send Page" is added to the top navigation of every Confluence page and blog post. It opens a short dialog allowing you to define users, groups or external email addresses.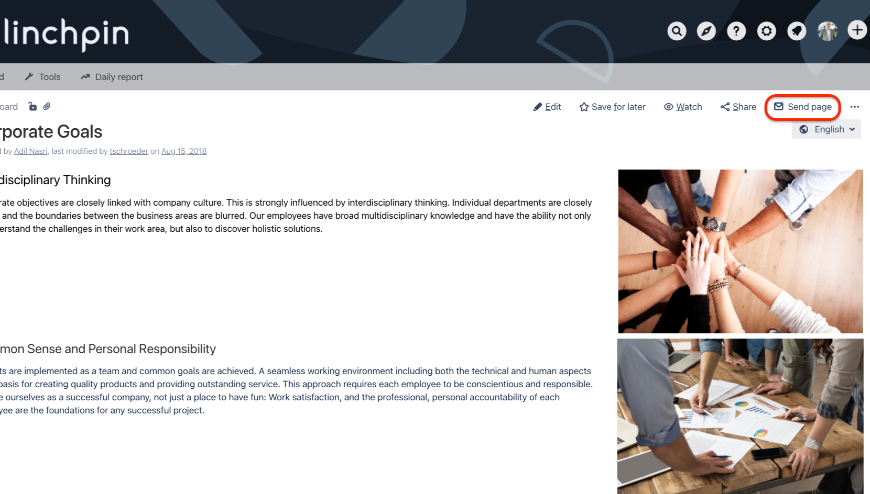 Define your recipients
Select recipients like you do in your daily email communication. "To", "cc" and "bcc" are available recipient fields. You can also include a note and change the subject of the mail, if you want to.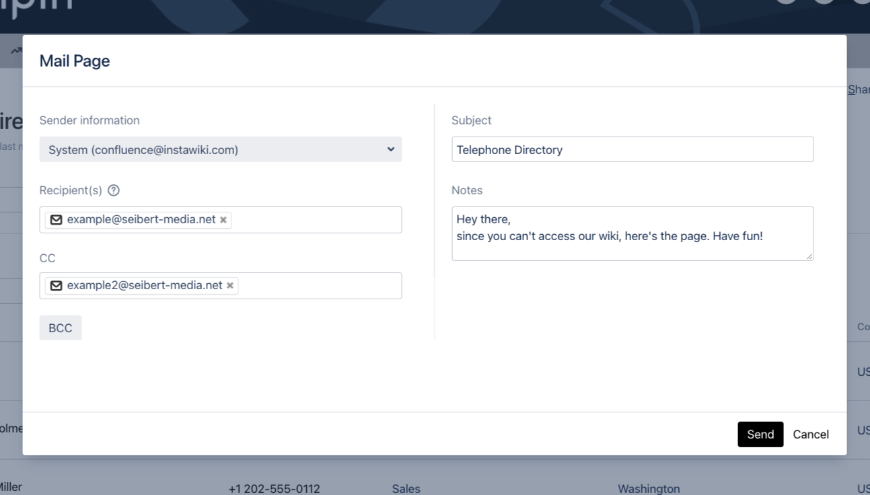 More details
The MailPage Plugin adds a new button to all Confluence pages, prompting a short dialogue to send the page via email. You can select which users, user groups or external recipients to send the page to and make some additional configuration possibilities:
Recipients for "to", "cc" and "bcc" fields
Email format
Maximum size of images

Logo to be integrated into email
→ Learn more about the Mail Page app!
Privacy and security
Privacy policy
Atlassian's privacy policy is not applicable to the use of this app. Please refer to the privacy policy provided by this app's vendor.
Vendor privacy policy
Security
This app is not part of the Marketplace Bug Bounty program. Learn more