QaSpace - Test Management
Overview
Reviews
Support
Versions
Installation
An easy-to-use interface with specialized panels for each QA activity
The Execute view
The Execute view is best suited for test creation, organization, and execution. It consists of two main areas (organizer panel and test repository) that help to organize test cases on different levels.
Quick Search and Filtration
Now all filters are available within one panel, so you can easily find the required test cases.The list of visible tests can be filtered by specific words, assignee, priority, status, bugs, labels, and requirements.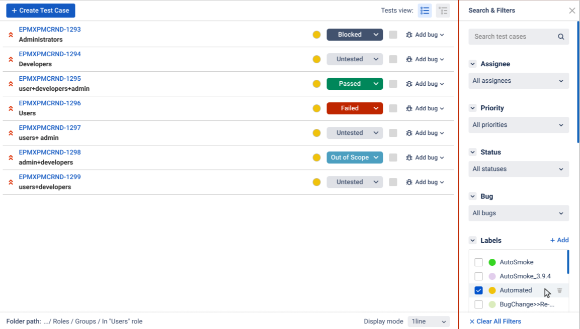 The Report view
The Report view displays on-line reports on the project's tests for the current moment. You also can generate a Status Report in Execute view (it provides up to date information about test coverage and execution status).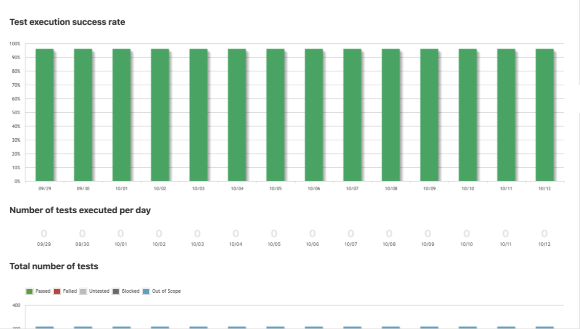 More details
QaSpace capabilities:
For more information visit QaSpace Wiki
Privacy and security
Privacy policy
Atlassian's privacy policy is not applicable to the use of this app. Please refer to the privacy policy provided by this app's vendor.
Vendor privacy policy
Security
This app is not part of the Marketplace Bug Bounty program. Learn more
Gallery