iorad capture steps
for Jira Server 7.0.0 - 7.12.3
Overview
Reviews
Support
Versions
Installation
Capture problem/solution steps and make jira issues come to life
Capture problem right from create issue dialog
When a user opens the new issue dialog, they will see a capture steps hyperlink. This will open the iorad capture frame.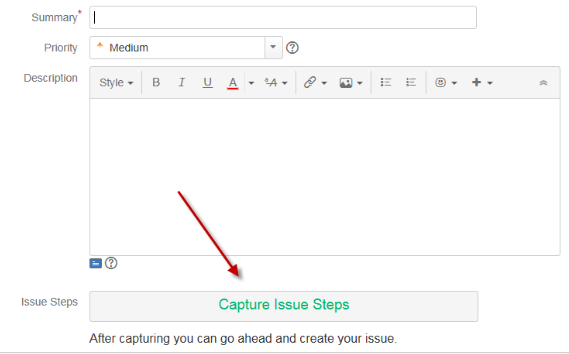 iorad capture frame - records the problem steps
The iorad capture frame opens. Once capturing begins, the user can click through the problem. The iorad application breaks it into steps, highlights the area and automatically generates a basic text description.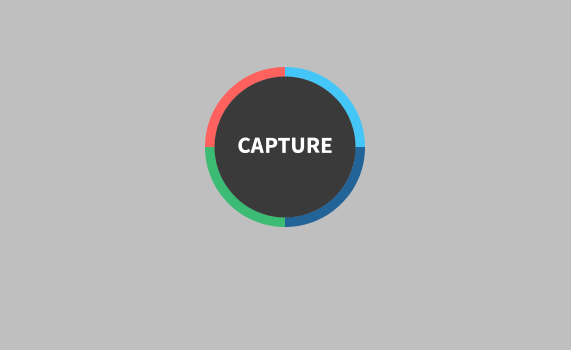 Automatically attached to the issue
Once the user finishes the capturing and clicks done. The captured steps are automatically attached to the issue in Jira.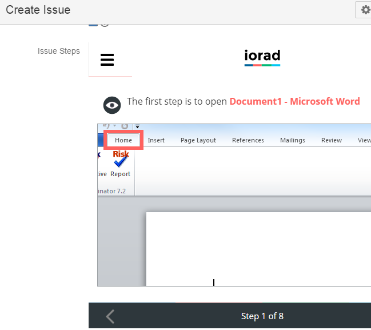 More details
The development team can follow exactly where the problem occured without having to play/pause a video.
If you're a customer support agent, use iorad to easily show the solution and attach it to the ticket.
Privacy and security
Privacy policy
Atlassian's privacy policy is not applicable to the use of this app. Please refer to the privacy policy provided by this app's vendor.
Vendor privacy policy
Security
This app is not part of the Marketplace Bug Bounty program. Learn more
Gallery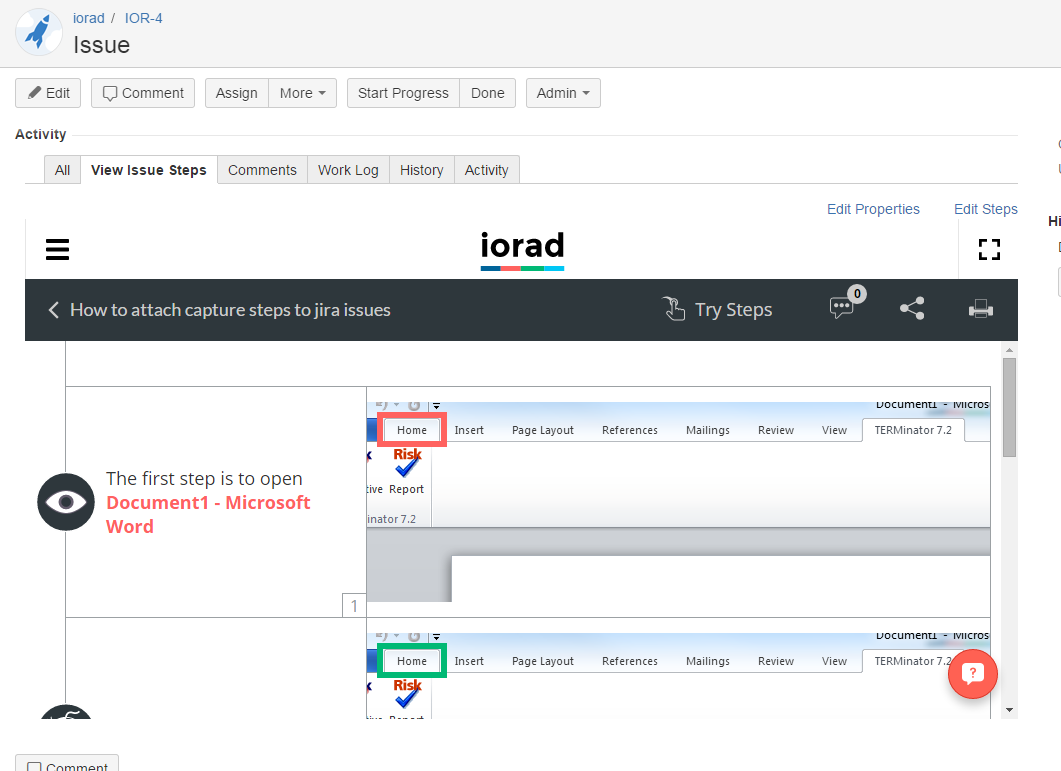 The agent can see the detailed steps in the "View Issue Steps" tab in the issue details view.