Sync Issue To Outlook - SITO
Supported

Jira Service Management
Overview
Reviews
Pricing
Support
Versions
Installation
Get organized and keep track of your issues with JIRA Sync Issue To Outlook
Microsoft Outlook Calendar Integration
With Sync Issue To Outlook you can synchronize your tasks to your Outlook Calendar automatically.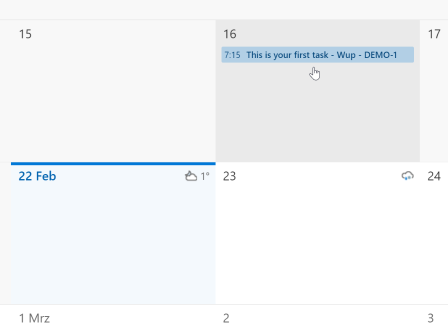 Easy Configuration
Autodiscover EWS URL now! Configure Microsoft Outlook Calendar Integration for every Exchange Mailserver in a few easy steps with EWS Autodiscover. Learn more here.
Easy to use
Intiuitive operation thanks to the new time periods field. Change the time of a ticket and it will be immediatly visible in your outlook calendar.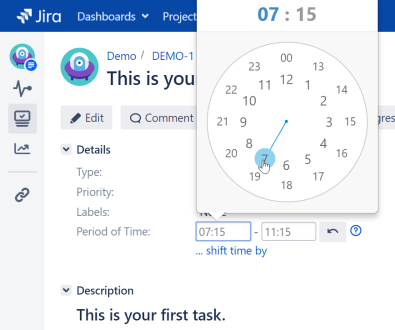 More details
SITO - Sync Issue To Outlook Plugin provides an easily Microsoft Outlook Integration for scheduling tasks and issues. The Plugin works with Office 365 Exchange Online as well as on premise Exchange.
This plugin gives your Users a new experience of JIRA:
Forget tedious and manual task planning in Outlook Calendar
Keep track of your tasks
Use tools that your users already know
One time configuration for Administrators
Enjoy our documentation guides (Admin/User)
Users decide whether they want to use the tool - or not
Achieve even greater acceptance of JIRA
Automatically integrate applications!
Sync on:
Issue Creation / Update / Deletion
Transitions
Choose who can use, by groups:
New Custom Field Type "Period of Time":
For defining a fixed time period for processing
Shift Time
Downloading All-Day-Event to ANY Calender by one mouseclick
Prerequisites: Microsoft Exchange Server with EWS enabled
Privacy and security
Privacy policy
Atlassian's privacy policy is not applicable to the use of this app. Please refer to the privacy policy provided by this app's vendor.
Vendor privacy policy
Security
This app is not part of the Marketplace Bug Bounty program. Learn more
Gallery