R4J - Requirements Management for Jira
for Jira Server 8.3.0 - 8.19.1, Jira Data Center 8.3.0 - 8.19.1
and more
Supported

Jira Service Management

Jira Software
Overview
Reviews
Pricing
Support
Versions
Installation
Integrated Requirements Management
Establish Custom Requirements Hierarchies
Define requirements types, hierarchical requirements structures and role-specific views that suit your specific project needs: Business, system and component requirements, project constraints, personas, use cases, etc.
Manage & Trace Requirements
Define requirements status and workflow. Link requirements to other artifacts and issue types. Manage and visualize trace relationships. Identify, analyze and control requirements change.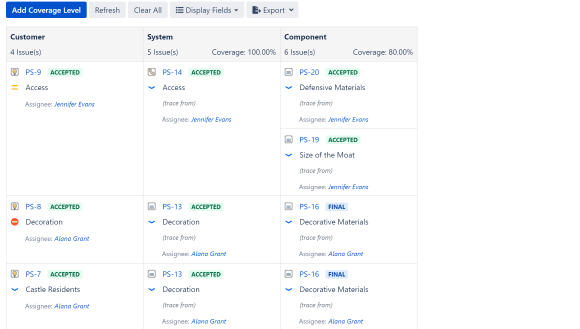 Revision Tracking and Reuse
Create requirements baselines for milestones, releases, or reviews. Round-trip export and import of requirements collections. Reuse requirements across projects and control updates between linked issues.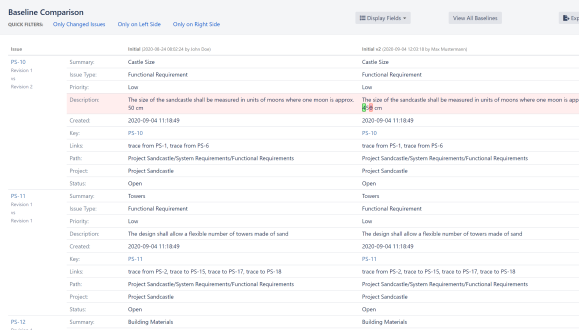 More details
Key features of R4J - Requirements Management for Jira are:
Establish custom requirements hierarchies
Full traceability
Improved requirements change management
Change impact analysis
Reuse requirements across projects
Baselines and revision compare
Round-trip export/import with our MS Excel Add-On
Easy template based export to MS Word
When compared with basic Jira functionality, R4J adds important specific RM support like hierarchical structures, baselining of requirements sets and specifications, traceability, and impact analysis of requirements changes. R4J also leverages on the entire range of Jira features such as linking between arbitrary issue types, workflow definitions, reporting, and dashboards. Being seamlessly integrated with Jira, R4J offers excellent usability & user experience.
R4J - Requirements Management for Jira brings true Application Lifecycle Management to Jira and makes all project participants benefit from it.
Privacy and security
Privacy policy
Atlassian's privacy policy is not applicable to the use of this app. Please refer to the privacy policy provided by this app's vendor.
Vendor privacy policy
Security
This app is not part of the Marketplace Bug Bounty program. Learn more
Gallery
Issue relationship graph to get a quick overview of closely related requirements