Issues Toolbox for Jira
for Jira Server 8.0.0 - 8.13.6, Jira Data Center 8.0.0 - 8.18.1
and more
Supported

Jira Service Management

Jira Software
Overview
Reviews
Pricing
Support
Versions
Installation
A range of much needed Issues related tools in the one app
Create & Search Custom Fields
You can configure custom fields by type, enabling the easy search and display of multiple issues.
This issue type search/picker can be created directly within Jira's custom fields.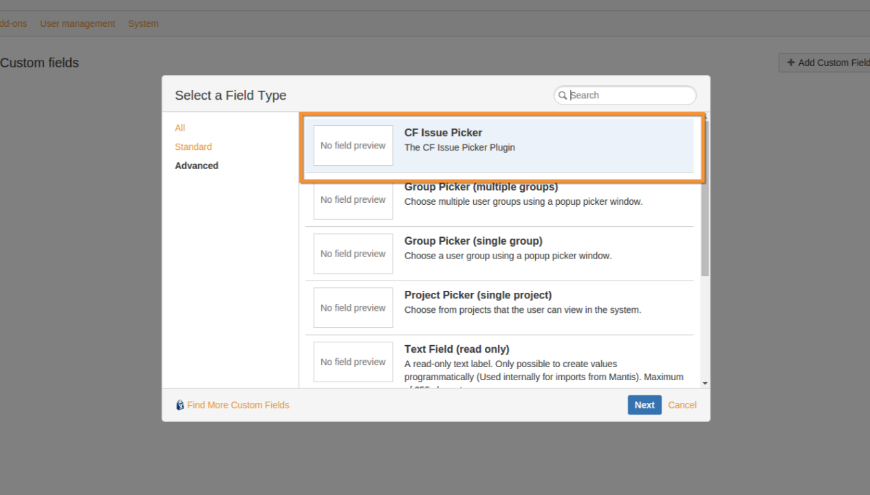 Create & Search & View Linked Issues
A very simple process to ease linking and unlink in bulk, plus
A simple graphical representation of all the links and co-dependencies between issues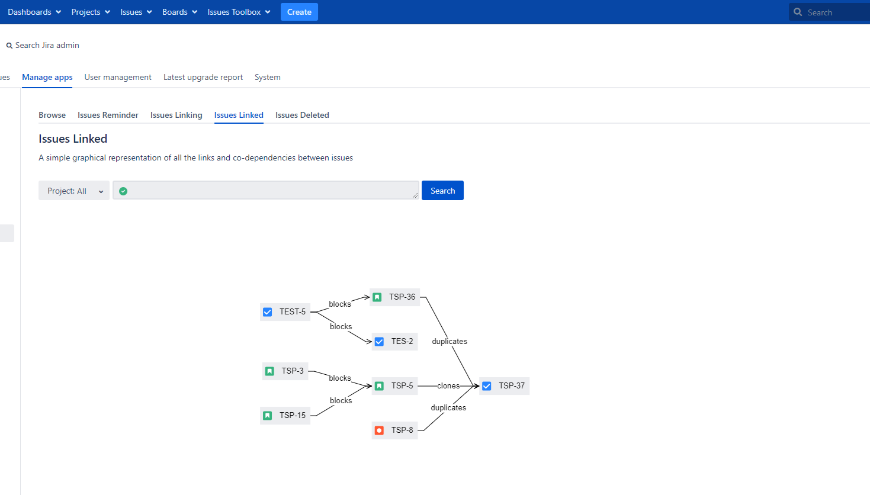 Create Issue Reminders
Set reminders for yourself, other team members, groups or projects.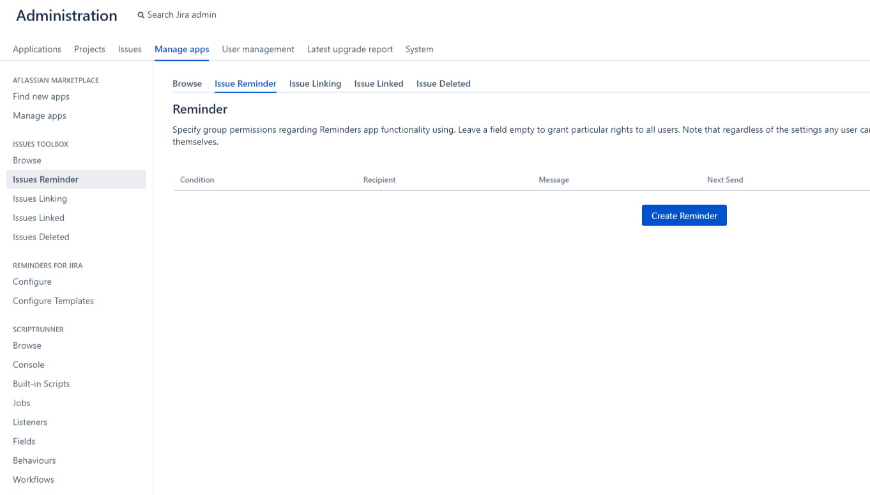 More details
Automatic security levels during issue creation
Based on role or group or both of the reporter
Regular expression based selection of the security level
Selection of security level based on Level Id
Privacy and security
Privacy policy
Atlassian's privacy policy is not applicable to the use of this app. Please refer to the privacy policy provided by this app's vendor.
Vendor privacy policy
Security
This app is not part of the Marketplace Bug Bounty program. Learn more
Gallery

Automate Issue Security ― Select issue security in a workflow post-function with the supplied Level in the issue security scheme associated with the project.