Sonar for Bamboo
for Bamboo Server 6.10.2 - 8.0.1
and more
Overview
Reviews
Pricing
Support
Versions
Installation
Bamboo tasks to analyze Maven, Gradle, MSBuild & SonarQube Scanner projects - supports auto-branching for Sonar-based code reviews
Tasks for Maven, Gradle, Scanner & MSBuild/.NET
Provides Bamboo build tasks for analyzing projects with SonarQube. Supports builds with Maven, Gradle, SonarQube Scanner and MSBuild/.NET Core scanner.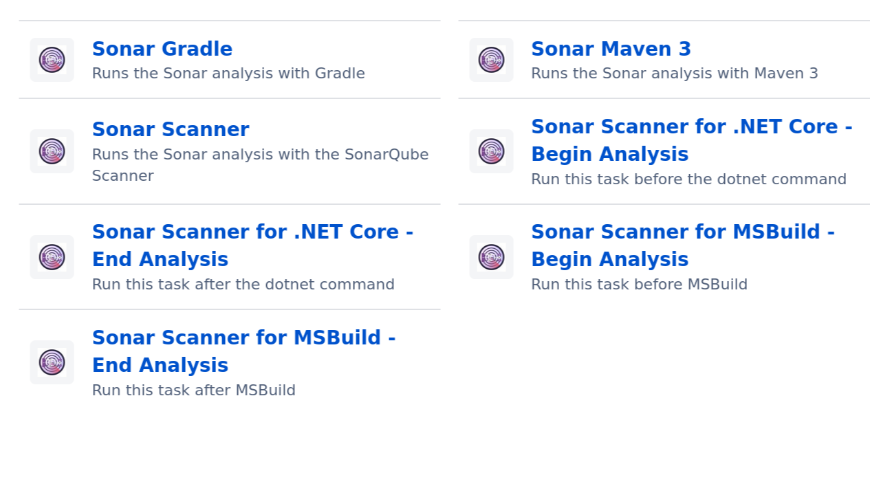 Auto-branching and incremental Sonar analysis
Supports code reviews with pull requests by automatically setting Sonar's branch parameters. Also provides incremental scans to reduce build time by only analyzing new and changed files of a pull request.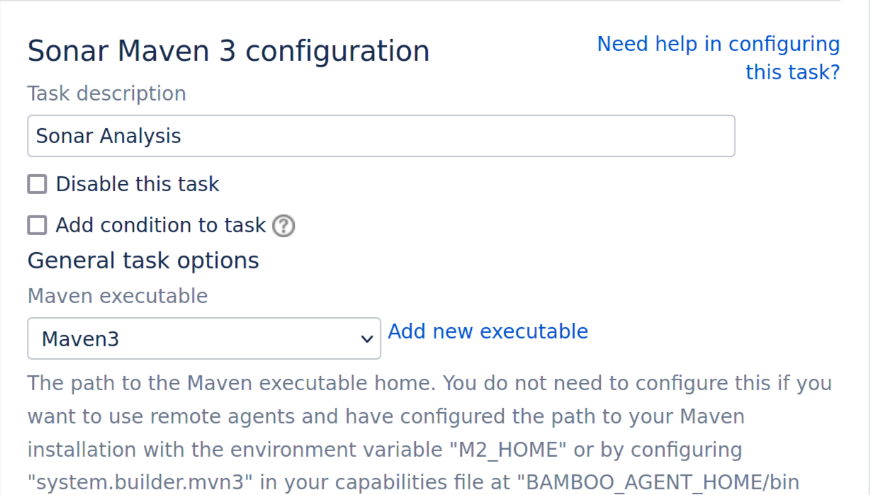 Quality gate build breaker and Sonar project link
Includes a build breaker functionality to fail the build if the configured SonarQube quality gates fail and adds a SonarQube project link to the Bamboo build results page.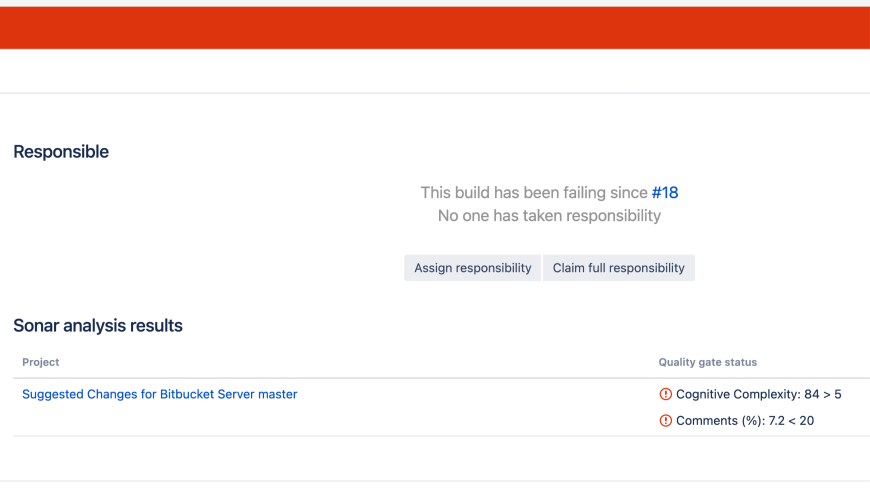 More details
Integrates Bamboo and SonarQube and helps with the analysis setup, to reduce build times, and to improve quality feedback:
Provides an incremental scanning mode to reduce build time by only analyzing new and changed files of a pull request instead of the complete project
Makes scanning branches and pull requests a breeze by automatically setting the required analysis parameters
Supports various analysis types like SonarScanner, Maven, Gradle, MSBuild and .NET core
Allows the configuration of multiple SonarQube servers and reusing them within the build plans
Helps to prevent quality issues by failing the build in case of quality gate failures
SonarQube compatibility:
The app is compatible with SonarQube 6.7 or newer
It supports both community and commercial editions as well as SonarCloud
If you also use Bitbucket, you might be interested in our Sonar for Bitbucket Server app.
Please check our getting started guide for more information.
Want to know more? Schedule a live demo with us!
Privacy and security
Privacy policy
Atlassian's privacy policy is not applicable to the use of this app. Please refer to the privacy policy provided by this app's vendor.
Vendor privacy policy
Security
This app is not part of the Marketplace Bug Bounty program. Learn more