Sonar for Bitbucket
for Bitbucket Server 6.8.0 - 7.17.0, Bitbucket Data Center 6.8.0 - 7.17.0
and more
Overview
Reviews
Pricing
Support
Versions
Installation
Integrates SonarQube by showing metrics, test coverage and code issues in pull requests
Shows Sonar issues and coverage in pull requests
Shows issues, coverage and duplicate code found by SonarQube in each pull request. Provides a context menu with a link to the issue, and actions like marking an issue as a false positive, or creating comments.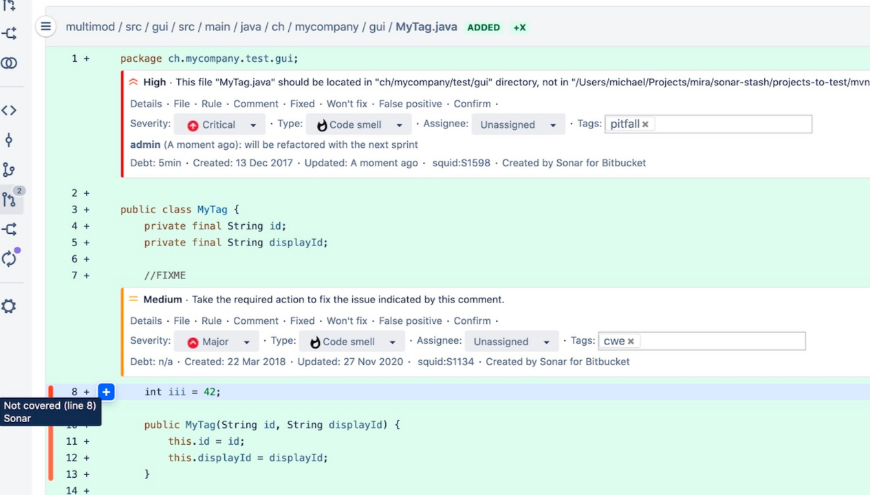 Shows Sonar statistics for repositories
Shows code coverage, duplicated code, quality gate status as well as maintainability, security, and reliability metrics for each repository and branch.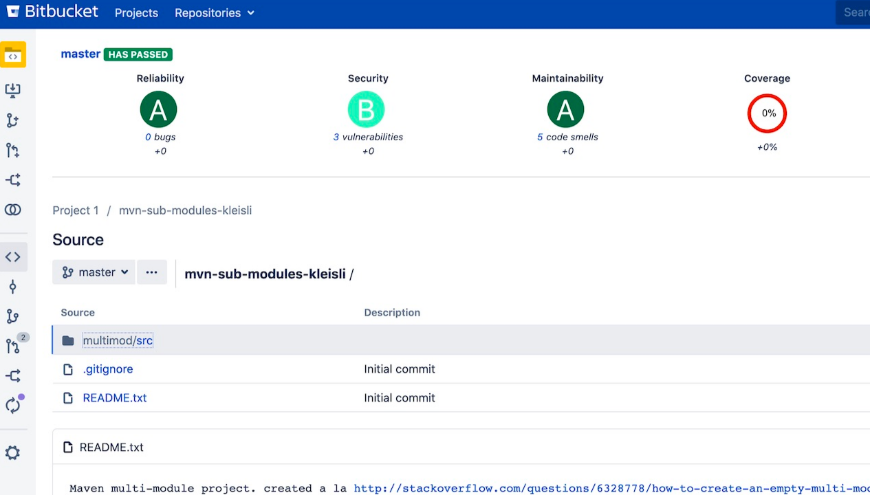 Pull request statistics and quality merge checks
Shows statistics in the pull request overview and provides merge checks based on SonarQube's quality gates to prevent merging pull requests which violate the quality thresholds.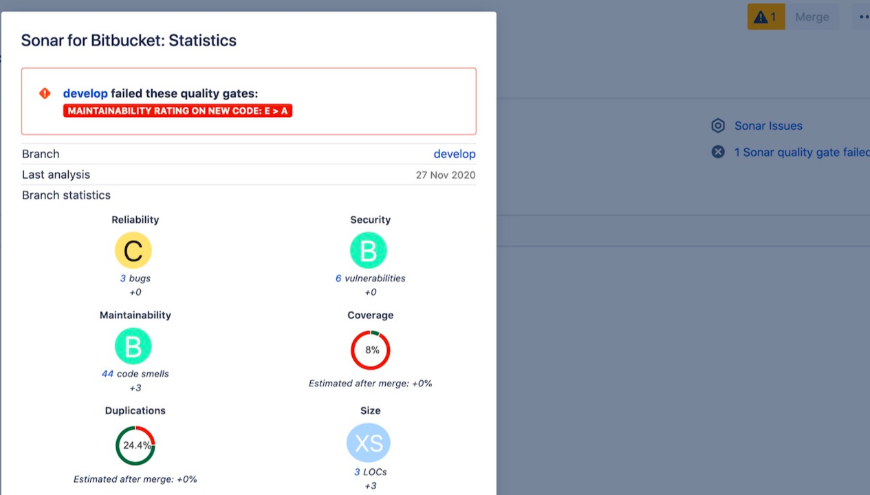 More details
Integrates SonarQube's useful metrics and defect hunting tools into Bitbucket:
Shows detected code issues, uncovered and duplicate code lines in Bitbucket's pull request and source view
All actions like assigning Sonar issues, marking them as false positives, creating comments etc. can be done within the Bitbucket PR
Shows the quality gate status in all branch and pull request lists
Provides merge checks to enforce the configured quality requirements
A build that analyzes the pull request branches is required:
SonarQube compatibility:
The app is compatible with SonarQube newer than 7.6
It supports both community and commercial editions as well as SonarCloud
Please check our getting started guide for more information.
Want to know more? Schedule a live demo with us!
Privacy and security
Privacy policy
Atlassian's privacy policy is not applicable to the use of this app. Please refer to the privacy policy provided by this app's vendor.
Vendor privacy policy
Security
This app is not part of the Marketplace Bug Bounty program. Learn more
Gallery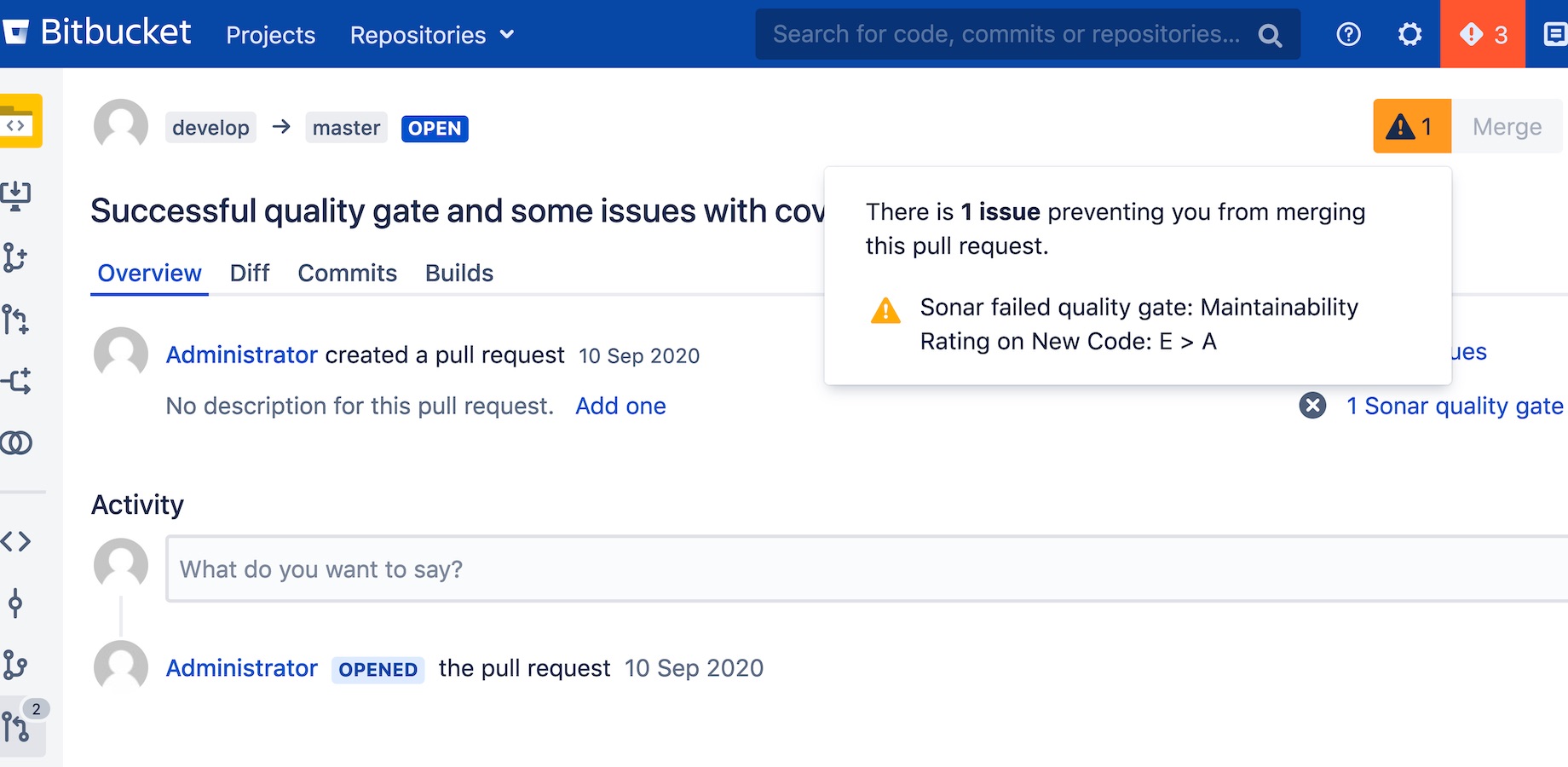 The merge check based on SonarQube quality gates can prevent merging pull requests which violate the configured quality thresholds.