Tempo Planner - Resource Planning
for Jira Cloud, Jira Server 8.3.0 - 8.18.1, Jira Data Center 8.3.0 - 8.18.1
and more
Cloud Security Participant
Supported

Jira Service Management

Cloud Migration Assistance
Overview
Reviews
Pricing
Support
Versions
Installation
Compact, visual resource planning solution empowering businesses to optimize workforce capacities and achieve sustainable growth
Optimized Workforce
Schedule individuals and teams on a project, task or ticket level. Allocate or request resources for high-impact initiatives while ensuring workloads are balanced and realistic.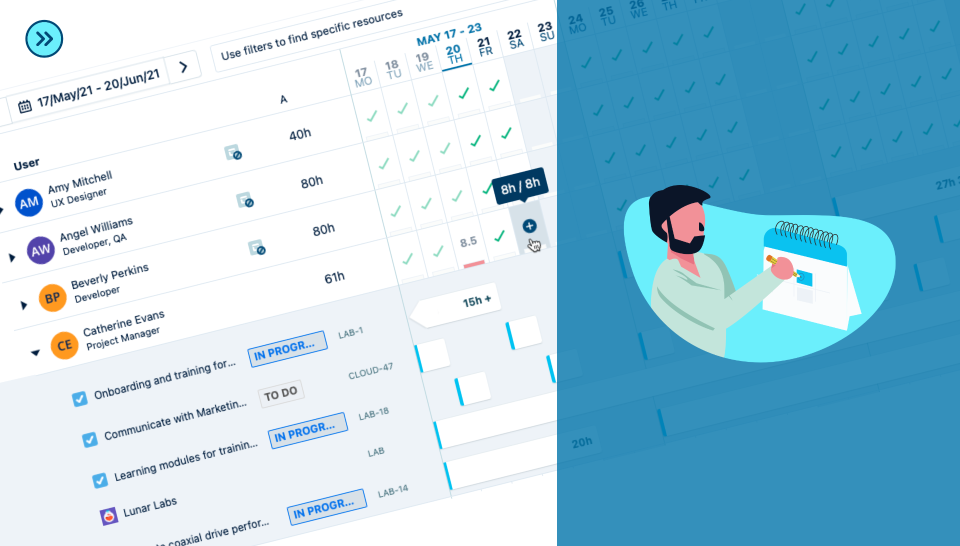 Extended Visibility
Leverage various Resource Planning views to quickly see the current and future state of all projects and resources. Review several commitments at once and simplify capacity and progress monitoring.
Actionable Insights
Use Reports to compare actual time worked in Tempo Timesheets with time originally planned in Tempo Planner. Gain a better understanding of effort variance to plan future work more accurately.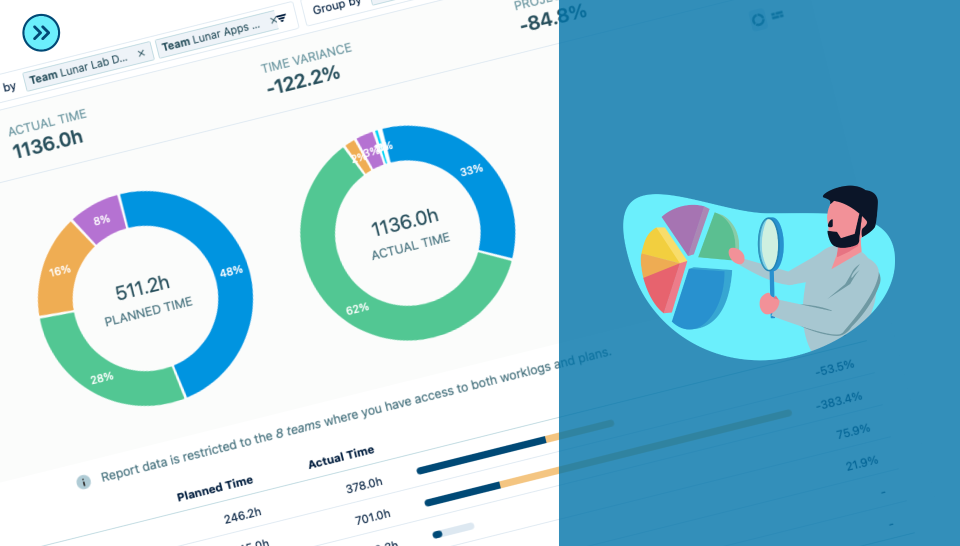 More details
Tempo Planner makes it easy for everyone to schedule, monitor, and report on resources, capacities, and projects.
Benefits
Ditch overcrowded calendars and spreadsheets
Identify capacity problems earlier in the planning process
Access a snapshot of all resources' statuses, plans, and commitments
Operate through a centralized workspace and streamline communication
Map capacity and distribute work effectively
Reserve resources for upcoming projects
Key Features
Plan for yourself or others against projects | Jira issues | time periods | teams
Create repeating and split plans
Configure multiple holidays and workload schemes
Filter and save various Resource Planning views
Approve plan workflows
Request time from other teams
Report on planned vs. actual time with Tempo Timesheets
More
Available in English, French, Spanish, German, Russian, and Portuguese.
Privacy and security
Privacy policy
Atlassian's privacy policy is not applicable to the use of this app. Please refer to the privacy policy provided by this app's vendor.
Vendor privacy policy
Security
This app is part of the Marketplace Bug Bounty Program. Learn more
This partner has completed the Security Self-Assessment Program. Learn more
Integration Details
Tempo Planner - Resource Planning integrates with your Atlassian product. This remote service can:
View email addresses of users
Act on a user's behalf, even when the user is offline
Administer the host application
Administer Confluence spaces
Gallery
Plan for yourself or others against projects | Jira issues | time periods | teams