Glossary
for Confluence Cloud, Confluence Server 6.11.0 - 7.12.4, Confluence Data Center 6.11.0 - 7.12.4
and more
Overview
Reviews
Pricing
Support
Versions
Installation
Glossary blueprint lets you manage thousands of terms inside a smart wiki page tree. Use it to build your organization terminology
Glossary Overview
Manage thousands of terms with definitions and organize them in a global glossary repository. Get last updates in a glance.
All in one page view - Glossary languages
Manage and access all your glossaries from a one page list based on your Glossary language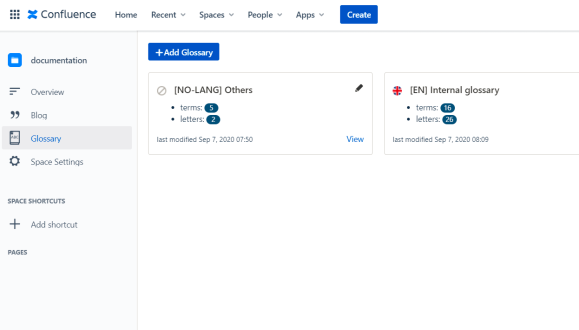 Find definitions across all glossaries
In any page, just click on the glossary icon to check available terms in confluence glossaries. Click on highlighted ones to display definitions.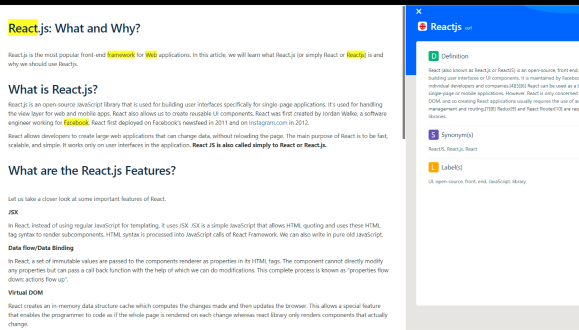 More details
Key use cases
Share definitions
Terminologies and thesaurus
Technical documentation
Key features
Create multiple glossaries per space
Advanced search panel to find terms based on criteria
Add new terms and definitions from Add Term Menu
Add new terms and definitions from Highlight Action Panel
Highlight terms in Confluence pages
Add new letters (eg. specific letters É, À, Ù, etc)
Edit term from letter page's view mode
Share and use term's direct link
Privacy and security
Privacy policy
Atlassian's privacy policy is not applicable to the use of this app. Please refer to the privacy policy provided by this app's vendor.
Vendor privacy policy
Security
This app is not part of the Marketplace Bug Bounty program. Learn more
This partner has not completed the Security Self-Assessment Program. Learn more
Integration Details
Glossary integrates with your Atlassian product. This remote service can:
Act on a user's behalf, even when the user is offline
Delete data from the host application
Write data to the host application
Read data from the host application
Gallery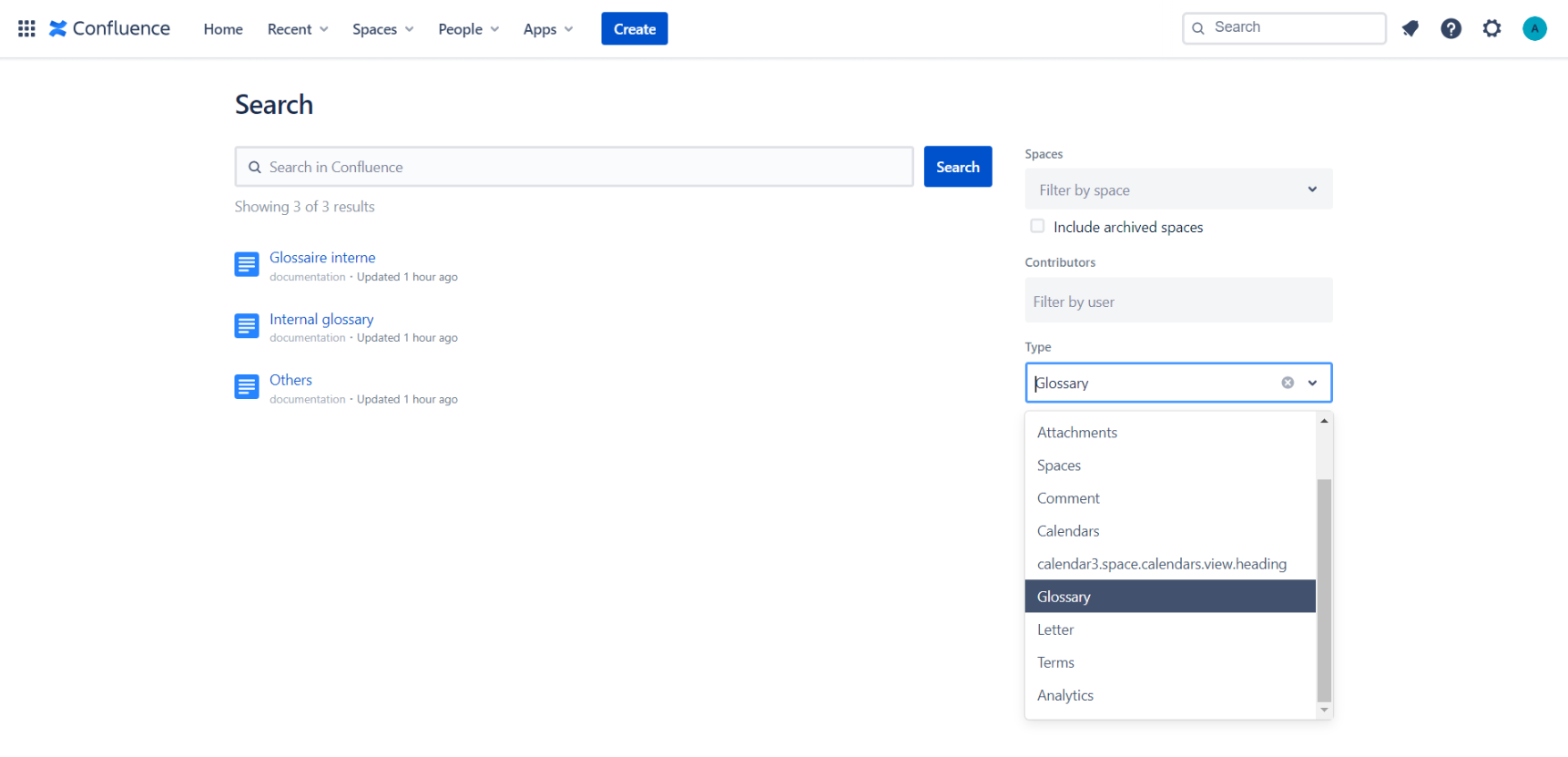 Search for terms, letters and glossary from Confluence advanced search