Overview
Reviews
Support
Versions
Installation
An awesome SQL client for Confluence... if you have PostgreSQL
Sexy SQL editor
We'll get you started writing SQL thanks to syntax coloring, contextual help and SQL wizards. Buff your query, then ship the macro on several pages.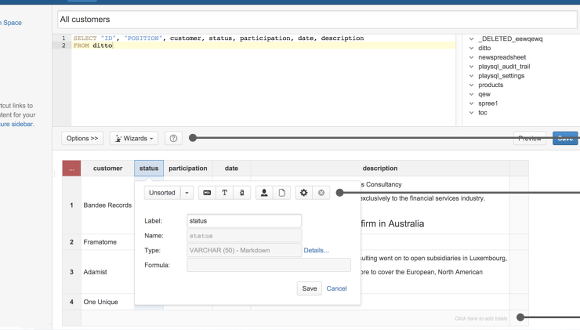 Format your results
Display numbers as a currency amount "$ 123,00". Resize columns. Use icons, totals. Timeouts. Cache. It's a full-featured solution.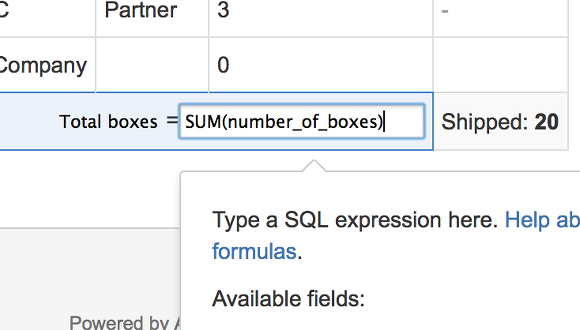 As Wysiwyg as SQL can be
Alright, SQL isn't easy to master, but we've made our best to integrate it beautifully in Confluence.
More details
This free add-on lets you query databases (mostly HSQL and PostgreSQL). It is also the basis for the (paid) Play SQL Spreadsheets add-on with read-write features.
Sexy Query Editor: SQL coloring, column list on the right, wizards.
Totals,
Cache,
Timeout,
User Parameters (reuse a user entry in your query),
Output modes: Rich, Confluence table, Text, Print. The Rich mode has:
Asynchronous,
Flush the cache,
Sorting, pagination and filtering by clicking on the headers (To come in the next release).
Technical details:
Database monitor to kill long-standing queries (available for PostgreSQL 9.2+ only),
One datasource per space and visibility permissions based on the space,
Databases:

Postgres (officially supported) 9.2 is required for database monitoring, 9.0 is the minimum,
Oracle (non-supported, works with limited features),
MySQL (non-supported, works with limited features)
Privacy and security
Privacy policy
Atlassian's privacy policy is not applicable to the use of this app. Please refer to the privacy policy provided by this app's vendor.
Vendor privacy policy
Security
This app is not part of the Marketplace Bug Bounty program. Learn more
Gallery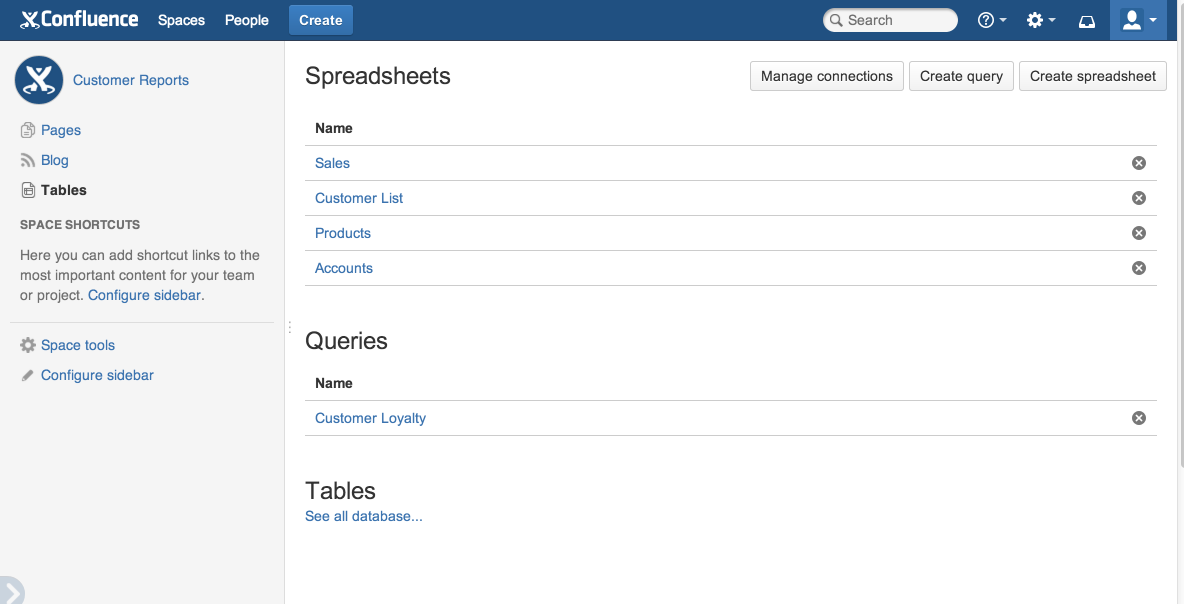 A table index summarizes all the queries, for each space.