Configuration Manager for Jira
for Jira Server 7.13.0 - 8.18.2, Jira Data Center 7.13.0 - 8.18.2
and more
Supported

Jira Service Management

Jira Software
Overview
Reviews
Pricing
Support
Versions
Installation
More details
Handle the most complex administration challenges:
Maximize your Jira admin skills:
Need help? Request a Demo or contact our Support.
Appfire helps great makers build what's next. Our growing portfolio of apps empowers teams worldwide with workflow automation, business intelligence, and administration at scale.
Privacy and security
Privacy policy
Atlassian's privacy policy is not applicable to the use of this app. Please refer to the privacy policy provided by this app's vendor.
Vendor privacy policy
Security
This app is not part of the Marketplace Bug Bounty program. Learn more
Gallery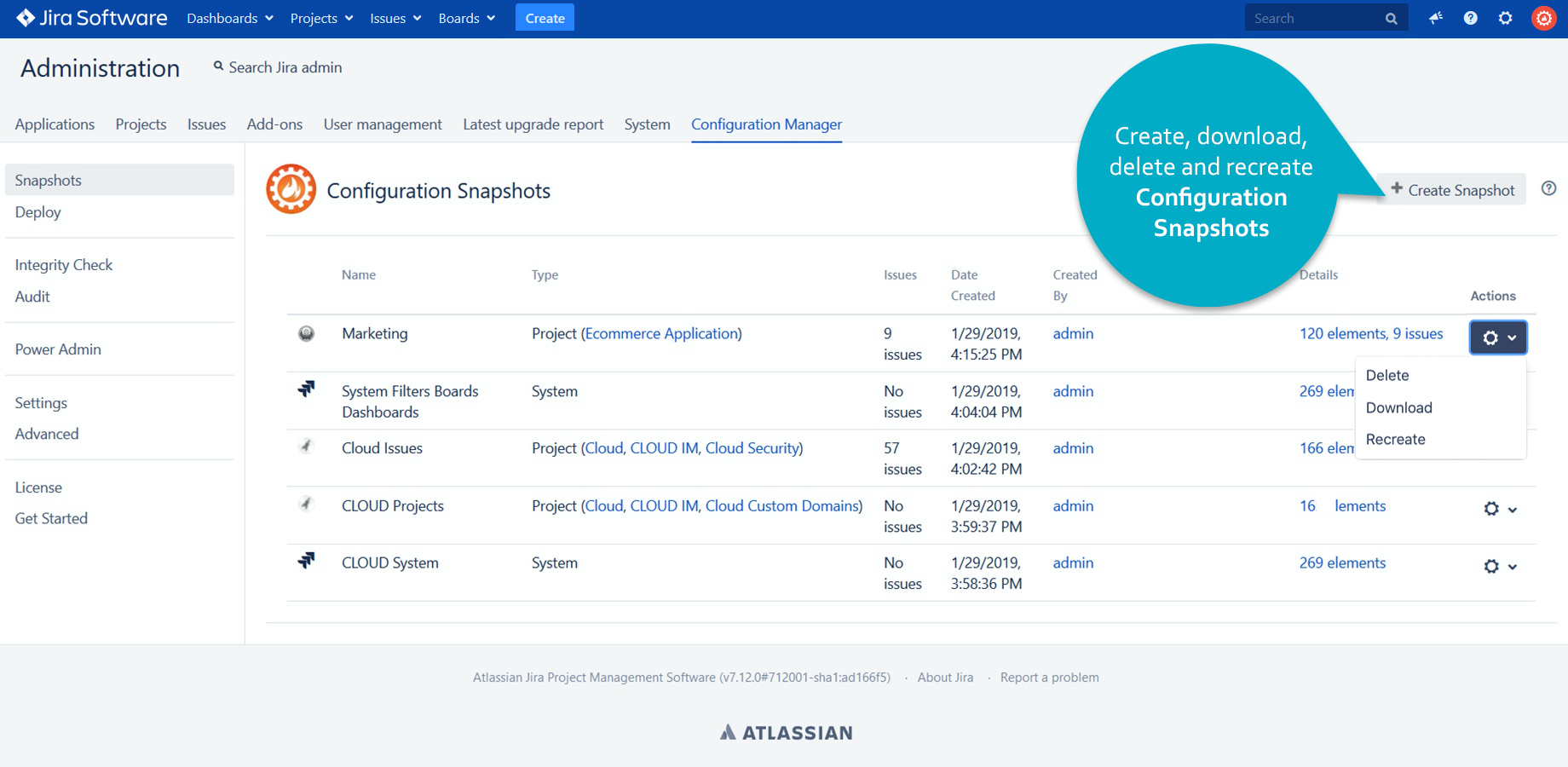 Snapshot creation page. You can create, download, or recreate Configuration Snapshots.