Mobility for Jira - Mobile Jira Team
for Jira Cloud, Jira Server 7.0.0 - 8.19.1, Jira Data Center 7.0.0 - 8.19.1
and more
Cloud Security Participant
Supported

Jira Service Management

Jira Software

Supports Mobile
Overview
Reviews
Pricing
Support
Versions
Installation
The most feature-rich and robust solution for Jira and Jira Service Desk Portal on mobile for iOS and Android
Check Jira from your Mobile Device
Often in meetings and wished you could pull up details of a Jira issue? Ever been in reviews and needed to know what enhancements are in the release? This add-on brings the flexibility of Jira to all your mobile users.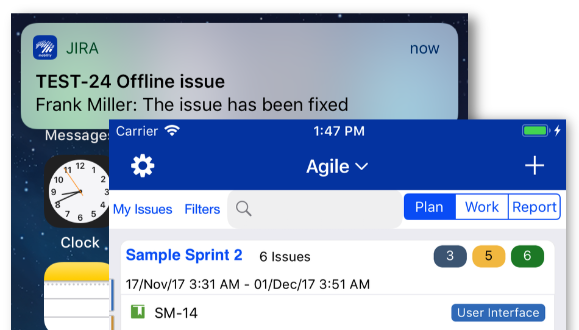 Get Immediately Notified About Important Events
Receive updates via Push Notifications. Configure for which events you and your team want to receive notifications. Have piece of mind that the right people get notified and updates will not get lost in a sea of e-mails.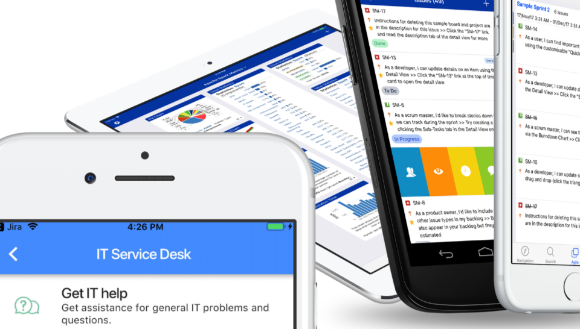 Use the Jira App on a Tablet During Your Stand-ups
Bring up Agile Boards and Burndown Charts directly on your iPad. Have your teams always be one tap away from all your Sprint information without having to carry a laptop.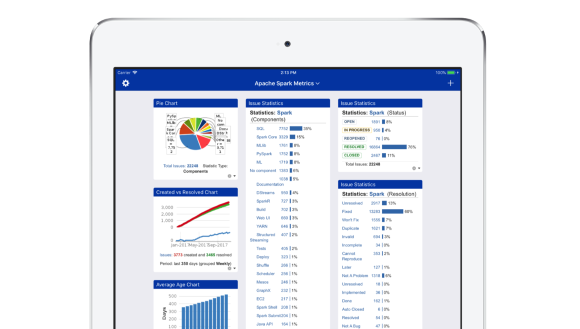 More details
Download your Mobility for Jira - Team mobile application from Google Play Store or from Apple App Store. Your Jira Service Desk Portal users can use Mobility for Jira - Portal for iOS or Android.
Mobility for Jira is compatible with Jira Server, Datacenter, and Cloud. It has many enterprise-grade features and a powerful user interface. It is the most popular and feature-rich Jira mobile application for iOS and Android.
- View, create, edit, watch, delete, and transition issues

- Add, edit, delete comments and change their visibility

- View and edit Scrum and Kanban boards and release versions

- Add and view attachments

- Receive push notifications

- Basic and advanced search with JQL and type-ahead support

- Time logging and issue history

- Jira Service Desk queues and SLAs (agent), JSD Portal (client)

- View your Jira Dashboards

- Supports your MobileIron MDM Solution
Used by large organizations such as Apple, US Government, Honda, Palantir, Broadcom, Synaptics and many more.
Privacy and security
Privacy policy
Atlassian's privacy policy is not applicable to the use of this app. Please refer to the privacy policy provided by this app's vendor.
Vendor privacy policy
Security
This app is part of the Marketplace Bug Bounty Program. Learn more
This partner has completed the Security Self-Assessment Program. Learn more
Integration Details
Mobility for Jira - Mobile Jira Team integrates with your Atlassian product. This remote service can:
Read data from the host application