XSD Viewer
for Confluence Cloud, Confluence Server 6.0.1 - 7.13.0, Confluence Data Center 6.0.1 - 7.13.0
and more
Cloud Security Participant
Supported

Cloud Migration Assistance
Overview
Reviews
Pricing
Support
Versions
Installation
Turn your complex XSD schemas into visualized and readable documentation
Effortless deployment
Easily set up XSD Viewer by uploading your XSD schema to Confluence. Visualize XSD schemas in either diagrams or tables listing all elements, types, restrictions and descriptions.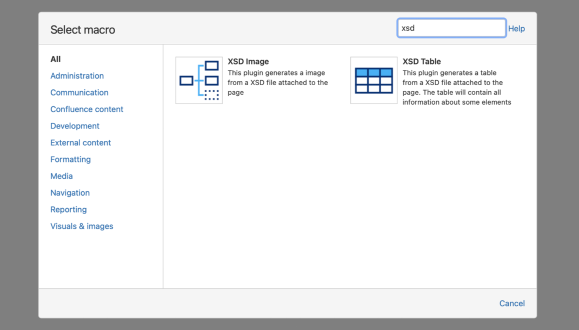 Easy to understand schemas
Create easy to read diagrams from your XML schema definitions. Help the reader to understand the structure of the XML schema.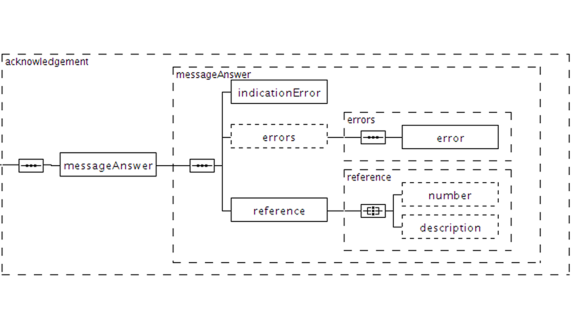 Configure intelligible tables
Generate tables to detail elements. Add a structured table to your documentation with the additional information from your XML schema.
More details
In combination with our Git for Confluence app you can even automate your documentation and keep it up to date while making changes to your XSD Schema.
How does it work?
Try out Git for Confluence
Synchronize your XSD file from Git as an attachment to your Confluence page
Configure the XSD Viewer for Confluence to use this page attachment
And you're done!
Need help setting up XSD Viewer? Contact us at atlassian@avisi.nl.
Privacy and security
Privacy policy
Atlassian's privacy policy is not applicable to the use of this app. Please refer to the privacy policy provided by this app's vendor.
Vendor privacy policy
Security
This app is part of the Marketplace Bug Bounty Program. Learn more
This partner has completed the Security Self-Assessment Program. Learn more
Integration Details
XSD Viewer integrates with your Atlassian product. This remote service can:
Delete data from the host application
Write data to the host application
Read data from the host application