Elements Copy & Sync - clone Jira issues
for Jira Cloud, Jira Server 8.5.0 - 8.19.1, Jira Data Center 8.5.0 - 8.19.1
and more
CLOUD FORTIFIED
Supported

Jira Service Management

Jira Software

Cloud Migration Assistance
Overview
Reviews
Pricing
Support
Versions
Installation
Copy and sync issues from one Jira project to another. Keep teams working on different issues in sync and automate issue copy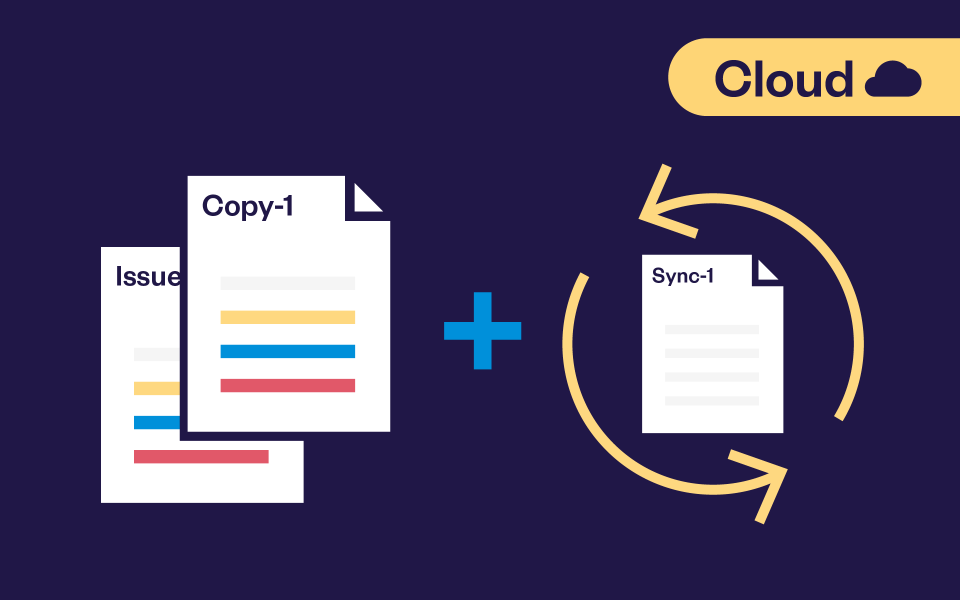 Advanced clone and move recipes
Create and link Jira issues from the issue or automatically during transitions. Reduce manual inputs by initializing fields and customizing mappings; you can choose which information will be copied.
Create issues on transition
Trigger copy recipes with workflow transitions. Issues will be copied automatically with no manual actions required of users.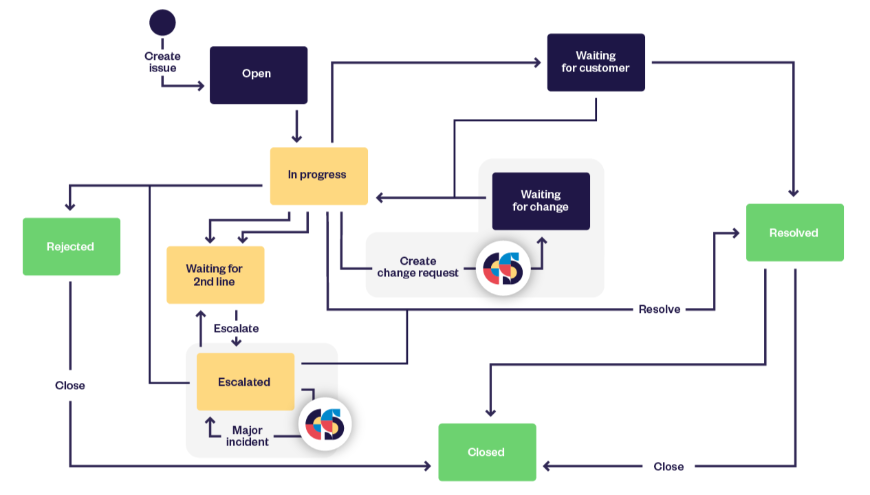 Synchronize data across Jira issues
Elements Copy & Sync enables you to keep fields from different Jira issues in sync. This gives teams working on different issues constant access to up-to-date information – even on issues copied to another project.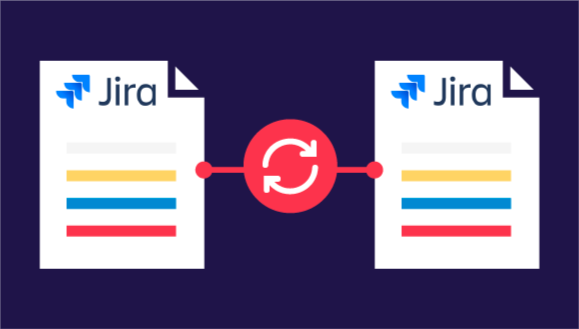 More details
Elements Copy & Sync allows you to clone, link and synchronize Jira issues, from one Jira project to another.
Want to know more?
💡 Watch demo 📖 Read documentation - 💬 Ask our support
----
Features highlights:
Clone, move and link issues in the same project or to another project
Create issues on transition
Configure exactly what you copy and sync between issues: fields, comments & attachments
Define where and how issues can be cloned based on: issue types, projects, status, custom fields, priority & more
Insight integration: copy and sync Assets
Popular use-cases include:
Copy issues from JSM to Jira Software with comments & attachments synced
Create change requests from a Service Management Ticket
Create Epics or Stories from a Support ticket and sync fields
Create Epics from Initiatives (Advanced Roadmaps)
Copy an issue and its subtasks
----
Elements Copy & Sync is an app published by Elements, editors of Connect, Spreadsheet and Checklist.
Certification
CLOUD FORTIFIED
This app offers additional security, reliability, and support through:
Cloud security participation

Reliability checks

24hr support response time

and more.
View details
Privacy and security
Privacy policy
Atlassian's privacy policy is not applicable to the use of this app. Please refer to the privacy policy provided by this app's vendor.
Vendor privacy policy
Security
This app is part of the Marketplace Bug Bounty Program. Learn more
This partner has completed the Security Self-Assessment Program. Learn more
Integration Details
Elements Copy & Sync - clone Jira issues integrates with your Atlassian product. This remote service can:
Act on a user's behalf, even when the user is offline
Administer the host application
Administer Jira projects
Delete data from the host application
Gallery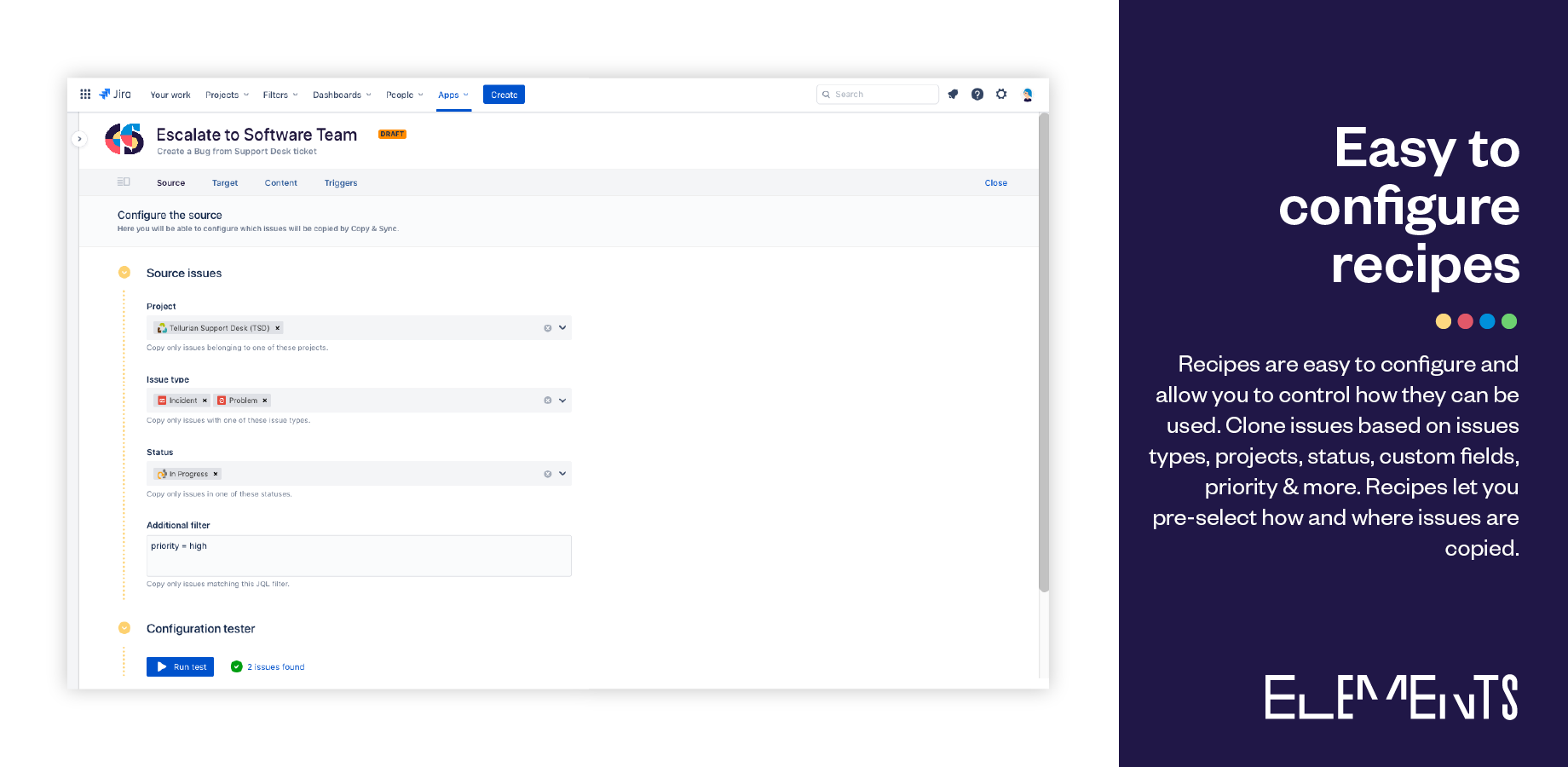 Recipes are easy to configure and allow you to control how they can be used. Clone issues based on issues types, projects, status, custom fields, priority & more.