Supported

Cloud Migration Assistance
Overview
Reviews
Pricing
Support
Versions
Installation
Enterprise spreadsheets for Confluence Server
Use formulas and styles
Use rich formats and run calculations. Advanced autocompletion gets you to use the full power of a wide range of functions.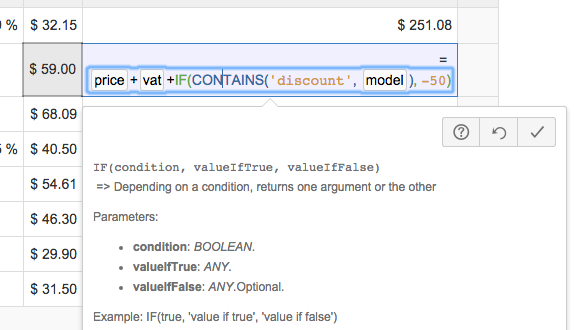 Organize data across your company
Maintain one central repository with core information about your business. Make the database available to employees.
Connect with your CRM
Visualize information from other databases and augment it with comments and rich columns.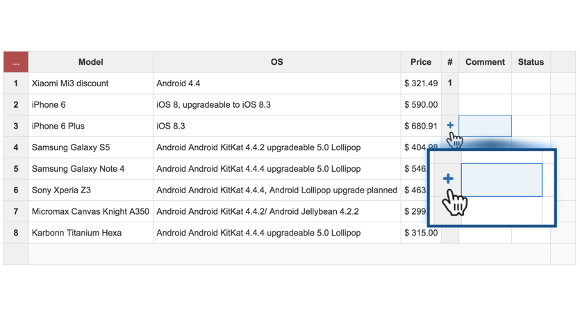 More details
This app is in maintenance mode and will be retired on February 2, 2024.
It means we are only keeping compatibility with the "Server" versions of Confluence, and we won't publish a "Data Center" product. In other words, please don't do new installations for it, and uninstall when possible.
This tool reproduces the features of spreadsheets, but display data of a real SQL database, inside of Confluence, not unlike Microsoft Access.
It creates one database schema per space. Requires an empty PostgreSQL database.
Privacy and security
Privacy policy
Atlassian's privacy policy is not applicable to the use of this app. Please refer to the privacy policy provided by this app's vendor.
Vendor privacy policy
Security
This app is not part of the Marketplace Bug Bounty program. Learn more
Gallery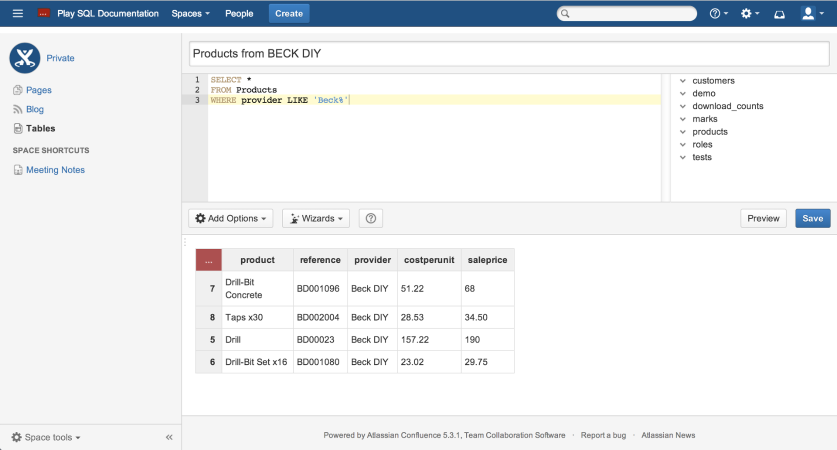 Advanced query editor, with syntax coloring and side panel with your table/column list