Feedback for Jira - Forms for website
for Jira Server 7.13.0 - 8.17.1, Jira Data Center 7.13.0 - 8.17.1
and more
Unsupported

Jira Service Management
Overview
Reviews
Support
Versions
Installation
Get a customer feedback as you wish
Feedback forms for any cases
Make a lot of feedback form for your needs: customer feedback, test session reviews, new candidate form etc.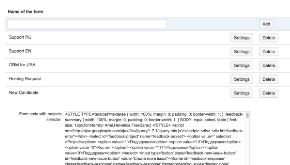 Tune each form as you wish
There are a lot of settings in designer help you to create your amazing forms.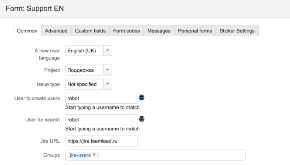 Make forms in your style
Use CSS styles to tune forms just in your vision.
Privacy and security
Privacy policy
Atlassian's privacy policy is not applicable to the use of this app. Please refer to the privacy policy provided by this app's vendor.
Vendor privacy policy
Security
This app is not part of the Marketplace Bug Bounty program. Learn more