Flash for Confluence
for Confluence Server 6.0.1 - 7.13.0
and more
Overview
Reviews
Pricing
Support
Versions
Installation
Display your Flash content within Confluence pages
Advanced flash support
Providing more options for managing and viewing Flash content.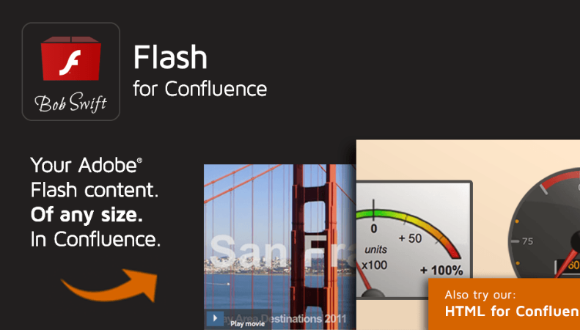 Flash from attachments, file system, or URL
Large flash attachments can clog up your Confluence installation and increase backup and recovery times. Storying them on the file system can improve operations. Alternatively, access Flash via URL on other sites.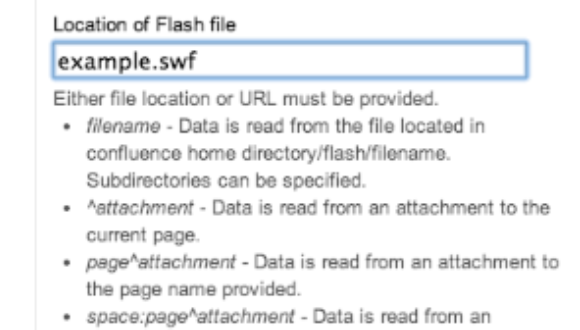 Advanced Flash parameters
Use wiki markup to access advanced Flash parameters.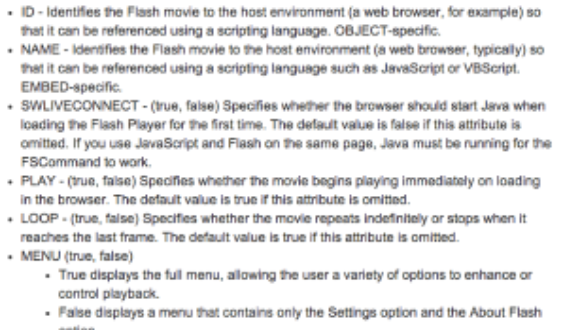 More details
Display your Flash content within Confluence pages. This macro has some additional features over the native Confluence flash support. (See our product documentation for more details.)
Flash content can be a Confluence attachment, file from Confluence's home directory, or a URL. Advanced flash parameters can be provided.
Features
Flash object can be an attachment, file on the file system, or accessed via url
Advanced flash parameters can be specified
Appfire helps great makers build what's next. Our growing portfolio of apps empowers teams worldwide with workflow automation, business intelligence, and administration at scale.
Privacy and security
Privacy policy
Atlassian's privacy policy is not applicable to the use of this app. Please refer to the privacy policy provided by this app's vendor.
Vendor privacy policy
Security
This app is not part of the Marketplace Bug Bounty program. Learn more